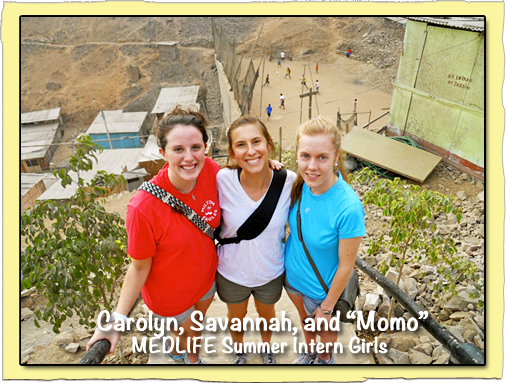 It seems like only yesterday my plane landed at the Jorge Chavez Airport here in Lima but time has been flying by — I can't believe it's been five weeks already!
Returning to Lima after a year of being away at college was more cathartic than anything. I never thought I would miss the hectic traffic jams or the smell of car exhaust. Yet, driving down the highway from Callao with the flashing lights of the casinos surrounded by the colorfully painted combis, I felt like I was back home.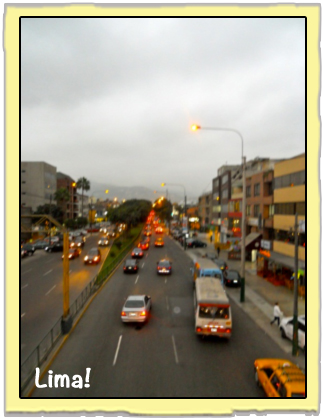 Although Lima wasn't new to me, working with MEDLIFE was. After a few days of getting acquainted with the office and the staff we started in on three straight weeks of Mobile Clinics — a tiring, yet very rewarding experience. The Mobile Clinics here in Lima consist of three parts: the clinic itself staffed by local doctors; the stair project; and the tour.
My favorite part of the Mobile Clinic experience has been the tour — a three- to four-hour hike through Pamplona Alta, an urban slum in Lima where MEDLIFE started its work in Peru. On the tour we visit a police station, schools, and patient homes. Students not only interact with the local community but also get a chance to talk with the patients about their experiences with MEDLIFE. They are also exposed to the challenges residents' face every day just because of where they live. They see what it's like to live in communities that lack water, electricity, sewage, and proper infrastructure and really begin to grasp the severity and depth of the poverty in Lima.

After the Mobile Clinics came time for office work and patient follow-up. I was really excited about the patient follow-up process because being able to see a patient from the diagnosis through the end of the treatment is what I feel really sets apart the intern experience from the volunteer experience. Like the tour, the follow-up visits are an eye opening experience to the obstacles facing these impoverished communities. Although dealing with the Peruvian public health system was less glamorous than I had thought (and I hadn't thought it would be all that glamorous to begin with), it is very interesting to see what a patient is up against. However chaotic and frustrating, I do really enjoy the patient follow-up visits. Getting to know the patients and their stories is, in the end, what I want to take away from this internship.
I'm also excited to start work on our nutrition project, but more about that in the weeks to come….