Recent graduate of Iowa State Unviersity, Pedro Jose Gonzalez is our newest intern at MEDLIFE Ecuador in Riobamba. He's completed one out of the six months he'll be working with us, and so far he's helped build sanitation projects in rural communities, followed-up with patients and helped get things in order for future Mobile Clinics. Get to know more about the Puerto Rican native and what he's gained from his experience so far: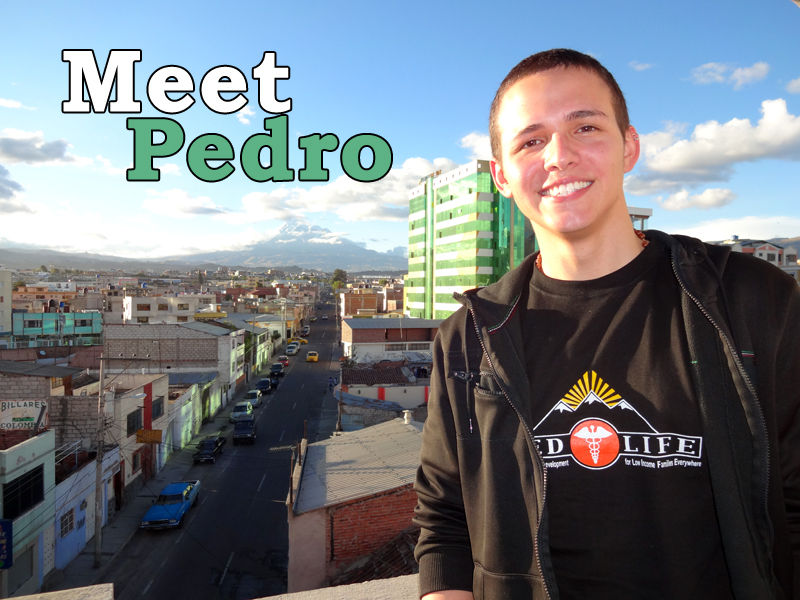 Tell us a bit about yourself:
My name is Pedro but everyone calls me PJ. I'm 23 years old and I graduated from Iowa State University with a degree in Chemistry. I was born and raised in San Juan, Puerto Rico, and moved to the states two years ago when I transferred from the University of Puerto Rico.
How did you get involved with MEDLIFE?

I started getting involved with MEDLIFE back at ISU. Last year, the chapter president introduced me to it and asked me to join their cause — I'm glad I did!
What was your first impression of Riobamba?
I was surprised at how similar Riobamba is to Puerto Rico. It hasn't been difficult getting adjusted. One thing that shocked me was the poverty in the communities surrounding Riobamba. I was never exposed to such a thing. It's sad to see how some can't even manage to pay for a piece of bread that's less than 50 cents and how their health is deteriorating. People in these communities are not familiar with the health care system in Ecuador and suffer under the worst conditions. Even though it was a depressing scenario, I'm delighted by their humility and ability to keep a smile on their faces. They've taught me to value the small things in life.
What do you like most about being an intern?


Everyday is different — you never know what you will face. Also, I like that my job is not limited to one specific task or environment. I can work in the office or accompany a patient to the hospital or visit rural communities. Working at schools is really inspiring because the kids love to see you and interact with you. The MEDLIFE staff in Ecuador is simply AMAZING; there is no other word to describe them. They know how to work together as a team to get the best results and most important they make me feel at home.
Tell us an anecdote from your experience with MEDLIFE thus far:
Something that has stuck in my mind is the time I went to visit an old MEDLIFE patient named Darwin for an interview. When MEDLIFE was first established, he was their first patient to receive a life-saving heart surgery. It was fulfilling watching this kid have a normal life thanks to this organization; and he was so openly grateful. He even kept the teddy bear that Co-founder of MEDLIFE Juan Camilo Vanegas brought him five years ago. He carried the bear with him during the whole interview; he was so eager to show it to us and how much it meant to him. That's when I truly realized how important these types of organizations are in countries like Ecuador.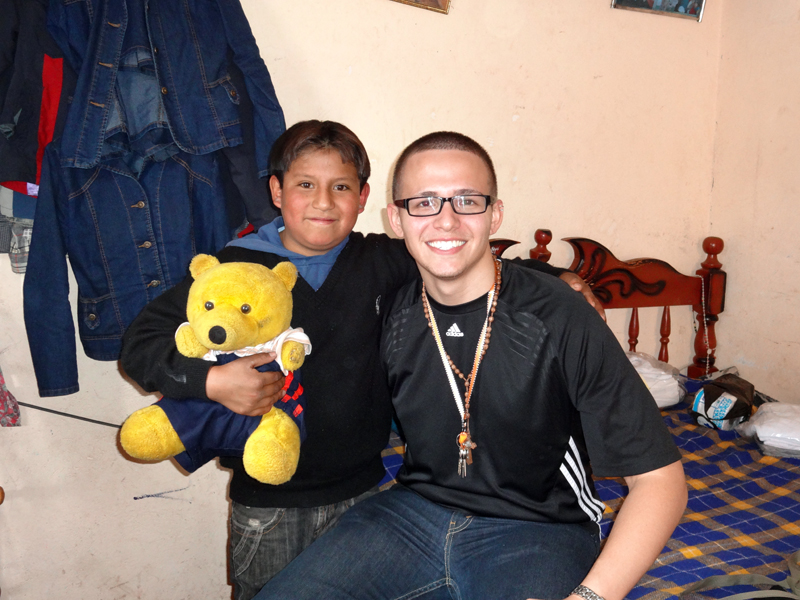 How do you think the internship will help you with your future plans / career?

I have always thought that in order to be a successful and compassionate doctor, one should have a better view of the world and understand not only the problems affecting their countries but also countries around the world. MEDLIFE has showed me the important things in life and how I can work to better society. Thanks to this organization, I consider myself a more wordly person with a better perspective of current health problems.