This latest batch of MEDLIFE summer interns comes to us from all over the world! Learn more about them in the second edition of Meet the Interns:
---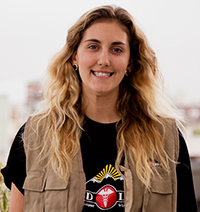 Name: Hailey Bossio
Hometown: Lonsdale, Ontario
School: McGill University
Major: Physiology, Minor Psychology
How I got involved with Medlife: I attended my first clinic in Lima in May 2011 and this experience completely changed my outlook on life. I returned from the clinic and wanted to get more involved so that other students could have the same experience. This past year I have held the position as the Canadian Expansion Chair and I worked with a team of students to expand MEDLIFE into Canada and the UK.
I'm looking forward to…seeing the results of MEDLIFE's cervical cancer prevention and detection program. The MEDLIFE follow up program provides women diagnosed with cervical cancer the medical and financial support they require to undergo cancer treatment. I would like to observe how a typical oncology center operates in Peru in comparison to the state of the art facilities we have in Canada.
My favorite part so far…I had the opportunity to attend a mobile clinic in Ecuador shortly after I arrived in South America and I really enjoyed working with the staff there to understand the root causes of very common diseases seen in the indigenous tribes of the Amazon.
---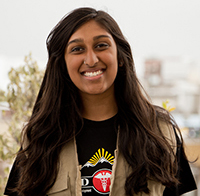 Name: Swathi Varanasi
Hometown: Flemington, NJ
School: Carleton College
Major: Spanish and Neuroscience
How I got involved with MEDLIFE…When I was looking for summer opportunities online, I found the MEDLIFE internship, and after checking out the website, I applied and here I am!
I'm looking forward to…working with and making a difference in the communities in Lima.
My favorite part so far…getting the chance to work at a MEDLIFE Mobile Clinic in Cusco and then going to Machu Picchu afterwards!
---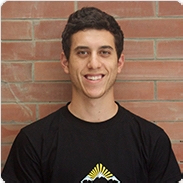 Name: Benjamin Ostrander
Hometown: Kenwood, California
School: University of California, San Diego
Major: Bioengineering & Global Health
Fun fact: I play five instruments – piano, guitar, ukulele, mandolin, and didgeridoo!
I'm looking forward to…Getting to know MEDLIFE interns and staff, digging the Peruvian culture, traveling, and working with impoverished communities to improve their lives.
My favorite part so far…Visiting los pueblos jóvenes, especially working with one of the local communities to plan a staircase project and seeing their livelihoods: driving mototaxis, baking sweet bread in a handmade wood-fired oven, and selling knick-knacks, among other things.
---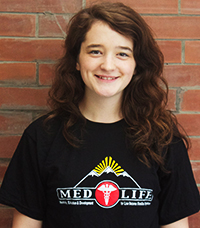 Name: Lara Chambers
Hometown: Belfast, Northern Ireland
University: The University of St Andrews, Scotland
Major: French and Spanish
Fun fact: I worked at the London 2012 Olympics on the protocol and languages services team!
Why I'm here: I was looking for an opportunity to work in South America this summer and I came across MEDLIFE on the internet. I really liked the ethos of the organisation and this internship will provide me with an excellent chance to get to know South America whilst also giving something back to the community here in Lima.
I'm looking forward to…practising my Spanish, particularly mastering the Peruvian accent so that people will stop laughing at my European Spanish accent! I am also really looking forward to visiting the communities where we will be working this summer both in mobile clinics and fieldwork. I have a particular interest in the mobile schools project, having worked as a teacher in France this past year on a study abroad programme. I am also really excited to see Lima and some other parts of Peru as it is the first time I have ever been to South America!
My favorite part so far…I have really enjoyed getting to know everyone in the office (even if I can't remember everyone's name yet!). In particular I enjoyed my first visit to the field, as an introduction to the development project we will be doing, the people in the community were so warm and welcoming!
---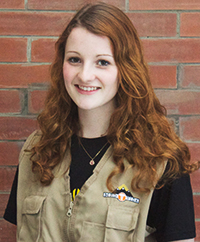 Name: Karolien Astrid Celie
Hometown: Gent, Belgium
School: University of York
Major: Social and Political Sciences
Fun fact: I'm a Belgian that was born in Bolivia, grew up in the US and now study in the UK.
Why I got involved with MEDLIFE…Nick Ellis and his wife came and gave a talk about MEDLIFE at my university a couple of months ago. I was really impressed with the organization and its goals so I wanted to get involved. I explored the MEDLIFE website and found the internship a great opportunity, I applied and that's how I got here!
I'm looking forward to…participating in a mobile clinic and testing out mobile schools, which I think is a great idea and hope will soon be running as often as mobile clinics. I'm really excited to help communities and interact with the members, as well as meeting passionate volunteers from all over the world!
My favorite part so far…It has been great meeting the lovely MEDLIFE staff and getting to know my fellow interns. I also really enjoyed one of our field days where we went on a patient follow-up visit on the outskirts of Lima.
---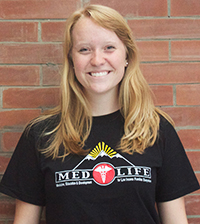 Name: Eleanor Dickens
Hometown: Overland Park, KS
School: Kansas State University
Major: Anthropology, Political Science, International Studies
Why I'm here: I had done a lot of research on MEDLIFE, and I loved everything that they stand for and for the work that they do. The way that MEDLIFE comes alongside works alongside the communities is beautiful. As I learned more, I decided that I would apply for the internship.
I'm looking forward to…learning more about the beautiful culture in Lima, to seeing the historical and archaeological sites in Perú, and to building relationships with the people here.
My favorite part so far…I loved going to our first project. It was a wonderful experience to meet the community members while working together.