Meet our new MEDLIFE Summer Interns 2014 Part 2!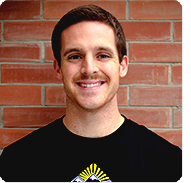 Name:
Dom Grisafe
Hometown:
Fontana, California
School:
Cal Poly San Luis Obispo
Why did you decide to become an intern?:
One of my friends was starting a chapter at my school two years ago. He invited me to an informational meeting describing the mobile clinics in Lima, Peru, and I've been hooked on MEDLIFE ever since.
What was your first impression of Lima?:
I was excited to be in the middle of a thriving metropolis when I came to Lima for the first time two years ago. It was more of a dream-like feeling then. My mobile clinic only lasted a week, and I was disappointed to leave so quickly after arriving. When I returned for the internship this last July, I was once again in awe of Lima, but also invigorated to finally be able to get an in-depth experience in the city.
My favorite part so far:
A few days ago I visited an impoverished beachside community with Janet, one of the local nurses that works with MEDLIFE. We delivered bundles of medical test results to local community leaders that volunteered to distribute the results to each individual patient. It was incredible to see the local Peruvian people rally together to take care of their own. I realized that our organization only begins with the nurses, office staff, college students, and doctors. I discovered that MEDLIFE runs deeply through each of the people that live in the communities we serve.
---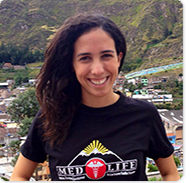 Name:
Diana Isabel Sotomayor
Hometown: Lajas, Puerto Rico
School: University of Puerto Rico at Mayaguez
Major:
Biology
How I got involved with MEDLIFE: I discovered the organization through friends that participated in Mobile Clinics. When I read the organization's mission, I knew this was somewhere I wanted to work in.

Why did you decide to become an intern?: I knew I wanted to contribute to MEDLIFE since I learned about the organization and how it incorporates education and development in its medical clinics. I could relate immediately because I aspire to contribute towards the improvement of global health by addressing education and development issues (among others) at local and international levels. These three pillars are fundamental to create change in a long-term and sustainable way.
My favorite part so far:
By constantly being exposed to different settings and people with individual needs I have learned to approach issues in a more comprehensive and holistic way while understanding and respecting socio-cultural differences. In this process I have learned more about myself: interests, weaknesses and strengths. Also, that I have definitively reassured my professional aspirations to continue working within the public sector towards achieving a healthier society.