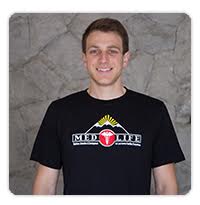 Name:
Daniel Masin
Hometown: Bellevue, Washington
School: University of Washington
Major: Biochemistry; Business Administration with a focus in Finance
How I got involved with MEDLIFE: I participated on my first mobile clinic in Tena, Ecuador with several friends and many members of the chapter at UW. Prior to signing up, I was hesitant to step outside my North American comfort zone, but I'm extraordinarily glad I did.
Why did you decide to become an Intern?: Witnessing and working in the mobile clinic in Tena radically changed my perspective on public health, medicine, the social determinants of health, and the realities of low-income families in that area, besides the fact that I loved getting to know people from all over the world. I decided to volunteer on another mobile clinic a year later in Lima, Peru without knowing anyone on the trip. It has been a dream to work as an intern ever since I returned!
What was your first impression of Lima?: After hiking up a hill in Pamplona Alta, one of the areas in which MEDLIFE works on the outskirts of Lima, the view was saddening, frustrating, and bewildering. I could not come to terms with the sheer breadth of the houses (small, tin shacks) that covered the otherwise empty hillsides. They spanned for miles and miles, accounting for thousands of people that lived in a reality of no formal property rights, extremely little financial resources, and no easy access to healthcare. At the same time, however, I was encouraged because I knew I could make a difference, alongside MEDLIFE, if I chose to truly devote myself to the mission.
What are your goals for this internship?: Of the myriad goals and aspirations I have for this internship, a primary goal is to become acquainted with some of the community members to truly understand their stories, lives, as well as medical, socioeconomic, and legal challenges. Another goal is to make progress on my social entrepreneurship project called Clean Choice Fuels that aims to reduce indoor air pollution. Yet another goal is to learn more about the deep-seated issues that contribute to the poverty trap that many of these families find themselves in, and simultaneously, I would like to explore potential solutions to alleviate these issues.
---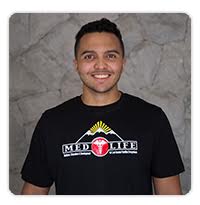 Name:
Rolando Gerena
Hometown: Miami, FL
School: Florida State University
Major: Biochemistry
How I got involved with MEDLIFE: As a college freshman away from home, I knew I had to get involved on campus. Considering my interest in medicine, I attended a pre-health involvement fair. After an hour of looking at the different booths, I was convinced that all the pre-med clubs were the same. As I walked towards the parking lot I saw one of my old friends at a booth called "MEDLIFE" and that marked the beginning of this romance.
Tell us a little bit about yourself: I'm currently in my last year of college and plan on attending medical school once I graduate. I'm a fitness nutritionist and currently working on a paramedic certification. I enjoy playing sports and dancing (especially salsa), so living in Peru has been like living a dream. Fun fact about myself: I've never attempted to crack any of my bones.
Why did you decide to become an intern?: As a MEDLIFE intern, I expected my life to change. Working in a mobile clinic was a great experience, but I felt like there was so much more for my mind to absorb. It felt as if I had read the back cover page of a great novel, only to find out that I couldn't open it up. Only so much information could be absorbed in a week. So in my mind, the only way to read this book would be through the internship. Being an intern has allowed me to submerge myself deeper into the Peruvian culture and directly work with the little pieces that make MEDLIFE what it is today.
What was your first impression of Lima?: The first time I came to Lima was this past December. I had previously gone to Ecuador and the weather was beautiful with the sun shining everyday. I had assumed that the weather would be the same but boy was I wrong. You're lucky if you see the sun over the winter. Apart from the sun, the weather was surprisingly relaxing. The constant breeze mixed in with distant car horns isn't too shabby..
What are your goals for this internship?: I want to better understand the health disparities that Peruvian natives deal with on a daily basis. Seeing what they go through is one thing, but living it is another. There are a lot of socioeconomic factors that take play in determining the quality of care one receives so what better way to be informed than through the publics opinion. Lastly, I hope to find ways to better my chapter and expand MEDLIFE. Many of the other interns have been heavily involved in their respective chapters and each of them brings new ideas to the table.
---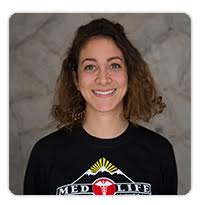 Name:
Tara Piryaei
Hometown: Santa Cruz, California
School: University of California, Davis
Major: Psychology
How I got involved with MEDLIFE: My first year at UC Davis was also the year MEDLIFE at UC Davis became a chapter. My friend Nona Bhatia, now the MEDLIFE at UCD Vice President, thought it would be fun if we went to a meeting. After the first meeting, hearing about the organization's mission statement and goals, both Nona and I were inspired to get more involved. We went on two mobile clinics (Cusco and Tena) and worked on the executive board with an amazing team both in 2014 and 2015. I was fortunate enough to enter UC Davis at the same time MEDLIFE did and be able to grow with this amazing chapter.
Tell us a little bit about yourself: I have a lot of energy. I overcommit to extracurriculars. My best friends in college were made from my involvement in Imani Clinic and MEDLIFE. I'm Iranian. Joining MEDLIFE changed my life.
Why did you decide to become an intern?: After going on two mobile clinics trips and being on the executive board for 2 years, I wanted to be more involved with MEDLIFE, and this internship was the perfect way to do so. (Shout out to my sister for guiding me and to my parents for getting me here!)
What was your first impression of Lima?: "This ceviche is sooo good"
What are your goals for this internship?: I hope to gain a deeper insight on the workings of MEDLIFE International. I hope to learn more about the workings of an NGO. And I hope to leave with enough knowledge about this organization that I can successfully and passionately inspire more of the UC Davis campus to join us on the mobile clinics.