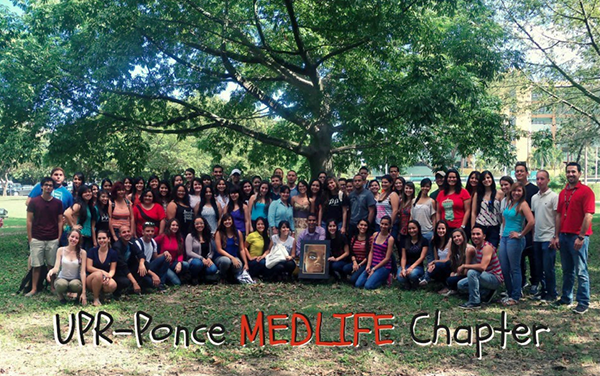 When giving examples of successful student organizations, people often think of large, state universities with thousands of students. Yet, small universities also provide excellent examples of student leadership. The University of Puerto Rico-Ponce Campus (UPRP) is a small university, with just a little over 3,000 students, located in the southern part of Puerto Rico. Students are known as "Los Leones" (The Lions) for their school's mascot, but also for the students' perseverance and dedication.
UPRP got involved with MEDLIFE in September of 2012 when three student members (Jaillenne Quiñones, Gemily Rosado and Jan Lopez) contacted the organization with an interest in starting a chapter at their school. After working with MEDLIFE's Student Affairs Team and, they recruited a small group of people that helped to promote MEDLIFE throughout UPRP and organize their first general meeting — all in less than one month. Although they had several problems at the beginning, they always found a way to surpass them, maintaining unity in the group. No one was prepared for the amazing turnout their first meeting had; over 70 students attended.
On October 18, 2012, UPRP became the first MEDLIFE chapter to be established in Puerto Rico. Soon after, MEDLIFE went viral at UPRP. In less than two months, they had over 100 active members willing to help. Since day one, the UPRP chapter was hard at work, exceeding our expectations for a young chapter. Soon after their first meeting, they organized a candy bar sale that raised over $400 – a substantial amount of money, especially for a chapter's first fundraiser. Most people who bought candy were excited to know that the money they were spending would be used to help poor communities in Latin America. This amazing achievement motivated chapter members to plan more activities, such as a raffle and the first-ever canine walk. They didn't stop there. They even organized a community service initiative in their community to help a group of people with Down syndrome.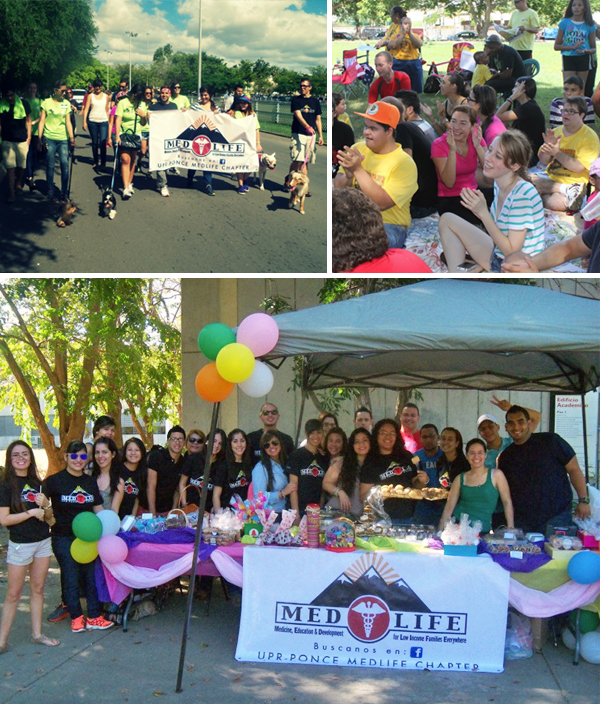 Now, the chapter is looking to expand not only within their college, but also throughout Puerto Rico. UPRP's amazing executive board, with a knowledge of how to keep members motivated, has helped this chapter quickly grow — achieving many goals in less than six months. After sending, for the first time, one university member on a Mobile Clinic in Ecuador, the chapter is also eager to organize a large clinic group from UPRP. The chapter was even recently recognized by the university's Dean of Extracurricular Activities for having the best team on campus. 
It doesn't matter how small your school is; what matters is your willingness to further help MEDLIFE's cause. MEDLIFE is happy to have UPRP, along with all of our other hard-working chapters, as part of our team. We are grateful for the group's efforts, and for continuing to promote MEDLIFE as a worthwhile cause. Keep up with the UPRP MEDLIFE chapter's progress here.
PJ Gonzalez is a MEDLIFE Intern based out of Riobamba, Ecuador