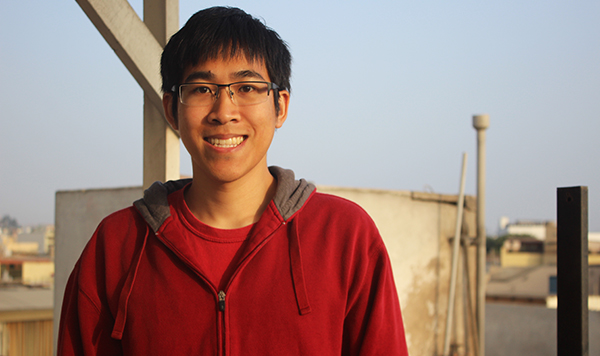 In December 2010, Brandon Kuang came on a MEDLIFE Mobile Clinic to Lima, Peru. Now he's back, to perform a large-scale research study that he hopes will help shed some light on women's health issues in the pueblos jovenes of Lima.
A pre-med student at UC-San Diego with a minor in global health, Brandon was struck by the close-up view of poverty and lack of healthcare access that he encountered on his first MEDLIFE trip. But, he says, "The thing that sticks out in my memory the most was that despite all of that, the women in the communities were so warm and welcoming." He recalls that as the bus pulled away on his last day in the community, community members waved goodbye and shouted, "Don't forget us!" Brandon took those words to heart — he continued to think about how he could help the people he met, even after he had returned to the United States.
His study began as an exercise in proposal writing for a class and gradually took shape over the course of the two years following his trip. As he researched women's health issues in Latin America, he found that although it is preventable and treatable, cervical cancer is the most deadly form of cancer affecting women in Peru, due to a lack of available information about detection. Very little scientific data exists about disease and healthcare in informal settlements like Pamplona Alta, where the problem is compounded by extreme poverty.
And so Brandon's project was born, named PAP ACCION, which stands for Pamplona Alta Peru Atmosphere for Cervical Cancer Intervention Opportunities Now. Through surveys and interviews with hundreds of women in Pamplona Alta, Brandon hopes to gain an understanding of the knowledge, attitudes and practices of women in the area regarding cervical cancer screening. In order to collect his data, Brandon has partnered with MEDLIFE, which is helping him hire local public health nurses who will administer the surveys and interviews and reach the inaccessible hills of Pamplona. The results of Brandon's study will also help us to refine our educational programs, which focus primarily on women's health. "To deal with the situation, you have to understand it, and I'm hoping that the information from this study can be used to improve education programs and direct them at the most prominent shortfalls," he says.
After writing and re-writing his proposal, Brandon was awarded a grant from his university to fund his work. Now he's finally in country and ready to get started. "I was always told by my professors that in global health research, you can plan what you want to do, but when you get on the ground, reality is going to dictate what actually happens," he says.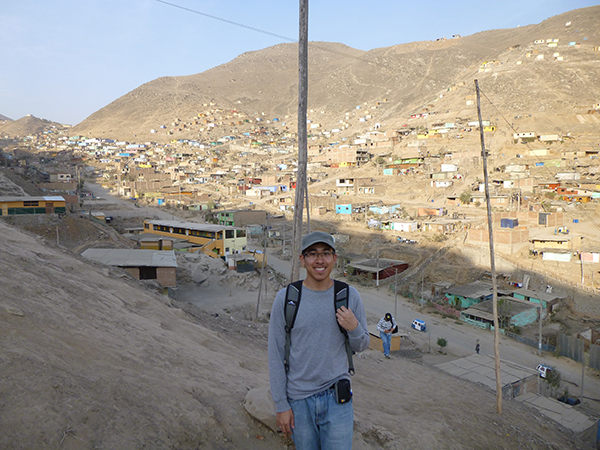 He's looking forward to seeing the results, which he'll analyze and eventually hopes to publish. "It was a lot of hard work, but if it's something you want to do, I would definitely encourage other students to make opportunities like this happen," he says.