School: University of Pennsylvania, class of 2011
What Nate's up to now: Currently Nate is serving for Teach for America. With his free time, Nate tries to keep up with all things MEDLIFE and continue to help out when needed.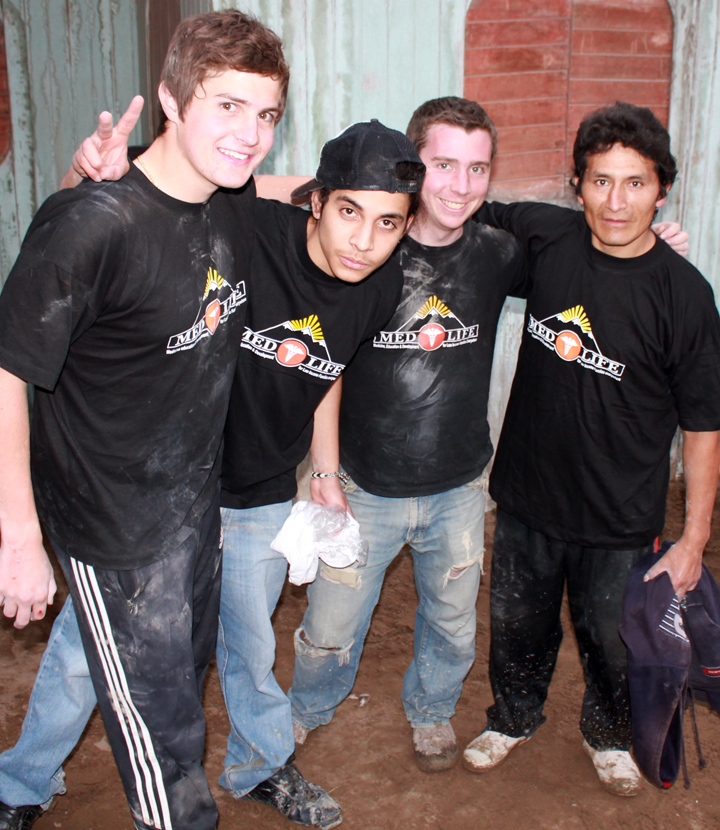 Experience with MEDLIFE:
MEDLIFE 2010 Summer Intern: Based out of Lima, Peru, Nate immediately immersed himself in MEDLIFE's mission and the Latin culture. Nate split his time between working on new chapter development in the United States, and helping our MEDVIDA staff extend healthcare services and deliver infrastructural development projects to families and individuals living in the urban slums (or "pueblos jovenes") that surround Lima. Together with community members, the MEDVIDA staff, and fellow summer interns, Nate was part of the first-ever MEDLIFE Fund development project in Peru, which consisted of constructing two sets of staircases for families living on muddy hillsides.
Expansion Team member 2010-2011: After Nate finished his summer internship with MEDLIFE, he continued to help the communities in need by becoming a valuable contributor to the Expansion Team. As a MEDLIFE Expansion Team member, Nate worked alongside motivated individuals from various universities to assist them in the process of founding a new chapter. This process involves hosting an official MEDLIFE presentation for interested students, arranging a MEDLIFE fundraiser, and coordinating the school's first Mobile Clinic. With Nate's enthusiasm, he has helped students from University of Washington, UCLA, University of Maryland, and MIT found MEDLIFE Chapters. Nate's dedication to MEDLIFE has been directly responsible for the positive results achieved by those chapters.
Accomplishments: Nate recruited 43 students to participate in a MEDLIFE Mobile Clinic this past year. Through his service as an undergraduate student, Nate was responsible for delivering care to over 1,200 patients on Mobile Clinics, and almost $4,000 raised for MEDLIFE Fund development projects!
Thanks for all your help, Nathan, and best of luck in the future!