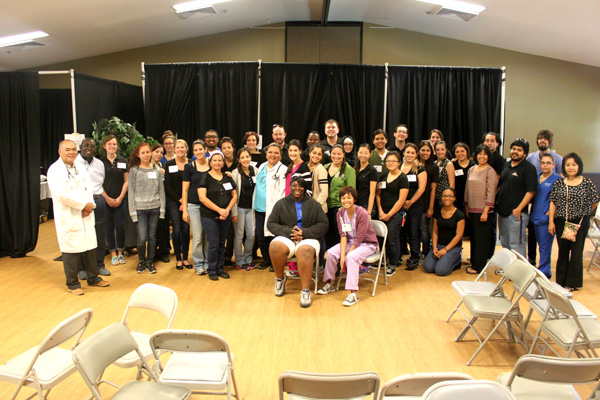 Here at MEDLIFE, we encourage our student chapters to carry out our mission of delivering Medicine, Education and Development not only internationally, but also in their local communities through various community service events. With this in mind, our chapter at the University of Central Florida decided to host a local clinic in their community after seeing a need for a clinic and also to prepare for international clinics hosted by MEDLIFE.
After much planning, organization and support from local doctors and community members, our UCF chapter successfully carried out a full-day's clinic, treating 50 patients who ranged from a 5 month old infant to a grandmother in her 80s. Read our Q&A below with the Executive Board about their motivation for the project and how they plan to become more involved with MEDLIFE in the future.
How did this idea come about?
We noted a need for a free clinic in the city of Kissimmee, Florida. Many uninsured people from Kissimmee take the buses up to Downtown Orlando to visit the free clinic called Shepherd's Hope. A typical bus ride to Orlando (with all the necessary transfers) takes about two to three hours. By the time patients arrive at the free clinic in Orlando, the clinic is often full and cannot accept more patients. Patients were being turned away frequently. Therefore, we knew that there is a need for such a clinic in Kissimmee. In addition, we also wanted to give our members an opportunity to experience a mobile clinic at a local level.
Why did you think it was important to host a local clinic?
We saw a need for a free clinic in the city of Kissimmee for the poor and uninsured population. In addition, we also thought that a local clinic is a good first step to prepare our members for international mobile clinics abroad with MEDLIFE.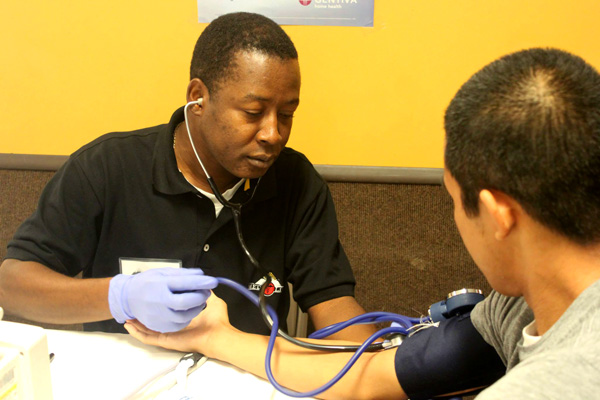 How did you recruit your doctors?
We began by sending letters that explained the goals of MEDLIFE and the local clinic, and visiting doctor's offices in the general Kissimmee area. The doctors who agreed to attend the clinic also invited their colleagues.
Are you planning to host more local clinics in the future?
At the present time, we would like to refocus our efforts on the goals of MEDLIFE USA and participate in our first ever international mobile clinic. However, due to the support of the Kissimmee Parks District and the response from our doctors and members, we are considering planning more local clinics in the future. This local clinic may become an annual event every November. This endeavor is in the hands and at the discretion of the new executive board which is to be elected in March of this year. It is ultimately their decision to continue planning more local clinics.
What were some of the differences between this local clinic and the international mobile clinics?
Our president is the sole member of the executive board who has participated in a MEDLIFE mobile clinic previously. Our local clinic was designed and modeled on the international mobile clinics. The main differences in these clinics include US health mandates, prevalence of certain diagnoses, and cultural perspectives of healthcare.
As we consulted with doctors on the legal aspects of the clinic, we discovered that we cannot have a pharmacy station because US law prohibits the repackaging and redistribution of pharmaceuticals and over-the-counter medications. For this reason, there was no pharmacy station in our clinic – we could only distribute vouchers or flyers for local pharmacies that already offered select free medications. We also did not provide specialist care, unlike the international mobile clinics.
The prevalence for various diagnoses was also different. Here in the US, obesity and diabetes are significant and prevalent public health issues – especially in areas where the population is impoverished or uninsured. In Ecuador and Peru, on the other hand, malnutrition and fungal infections are more common among the poor communities and pueblos jovenes. Finally, cultural perspectives also varied. In the US, birth control is more widely accepted than in traditionally Catholic nations such as Ecuador and Peru.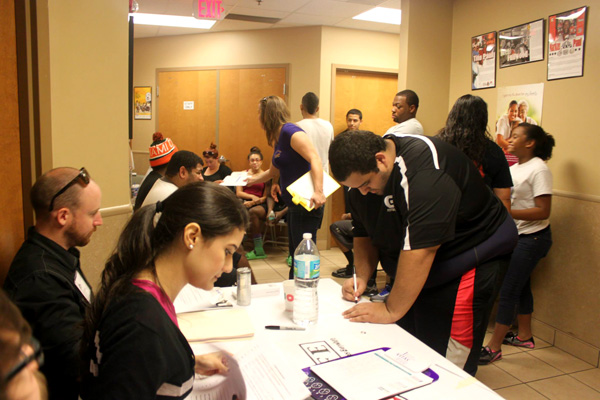 Congratulations to MEDLIFE UCF for successfully carrying out this clinic and we look forward to your future involvement with MEDLIFE!