Holding true to our mission, our student chapters are constantly striving to bring Medicine, Education and Development to their own communities through various service events and projects. At our chapter at the Interamerican University of Puerto Rico — San German, students decided to give their part by spending a full day wandering around the streets of Mayagüez, Puerto Rico on a mission to feed the homeless.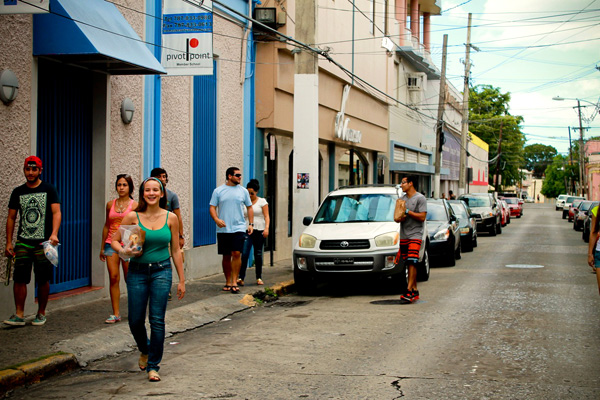 The idea for the project was initially thought out and planned for in one executive-board meeting. A few days later, the team of 15 students headed off to the streets of Mayagüez to hand out sandwiches to the homeless. In total, the chapter gave out 35 breakfast bags, which contained sandwiches, fruit baskets and water.

"As we met them, we started to talk to some of them and they shared their stories with us," said Derecks Negron Torres, Fundraising Chief of the chapter. "It was an amazing experience."
The chapter decided to carry out this event because they noted the large number of homeless people living in their community. This project was a way for the chapter to ease some of their daily struggles.

"Each and every one of us is familiar with the large amount of homeless people in the streets of Mayagüez," said Gladimar Rodriguez, chapter President. "We now have a group of students who are so motivated to serve in our community, so when the time came for organizing charitable activities, this was the first idea."
The chapter will continue carrying out this event on an ongoing basis. Keep holding true to our mission and we look forward to your continued involvement in our organization!