Read about one of our volunteer's experience organizing a highly successful 50:50 campaign for her trip to Lima, Peru! Find out more about the 50:50 campaign here.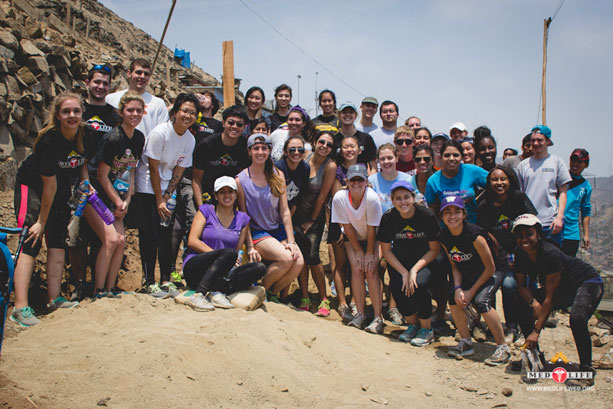 Name: Wesley Tomlinson
Amount raised: $1300
Are you a MEDLIFE chapter member?
I'm not actually in a MEDLIFE chapter. I decided to come alone with my best friend from med school. We both go into different universities so we thought it would be an amazing experience to meet up half way around the world to partake in a volunteer trip.
How did you hear about the 50:50 campaign and why did you decided to organize one?
It was on the website when i signed up to MEDLIFE. My sister who had previously been on a volunteer trip told me all about it. After reading up the benefits of the campaign on the website I knew thye campaign was for me. It became a clear decision once i knew that half of the money i raised would go towards funding my trip and the other half to helping out the community that I wanted to volunteer for.
How long before your trip did you start and finish?
I only started my campaign in October. I remember only having 60 days left until Lima, only starting the campaign a month or so before my trip. It was at this point that I started posting on social media websites and sending out e-mails. I was very lucky to have friends and family who would share my link to the page.
What did you do to be most successful with your judgment when you fundraised? Did you encounter any obstacles in the process and how did you over come that?
I tried to reach out to as many different people as possible, to see if they would be willing to donate. I was stunned with the feedback that i received, as everyone I reached out to were very supportive, financially and verbally. However, I did encounter a few obstacles. Some people chose not to respond to me, some people just ignored my requests, but you have to take these experiences on the chin and keep up the momentum.
What advice would you give to others who want to start their own campaign?
I would say just go for it! Even if you are worried about not raising any money, it can't hurt to try. You have to think and stay positive!