Winter Mobile Clinics have just started and several students have been fundraising through the 50:50 campaign. This is one of the students who is working in the clinic. Her name is Abey Sivanesan and she is from the University of Western. She had a successful campaign that enabled her to make her trip to Cusco this past week. For more information about the 50:50 campaign click here: 50:50 Campaign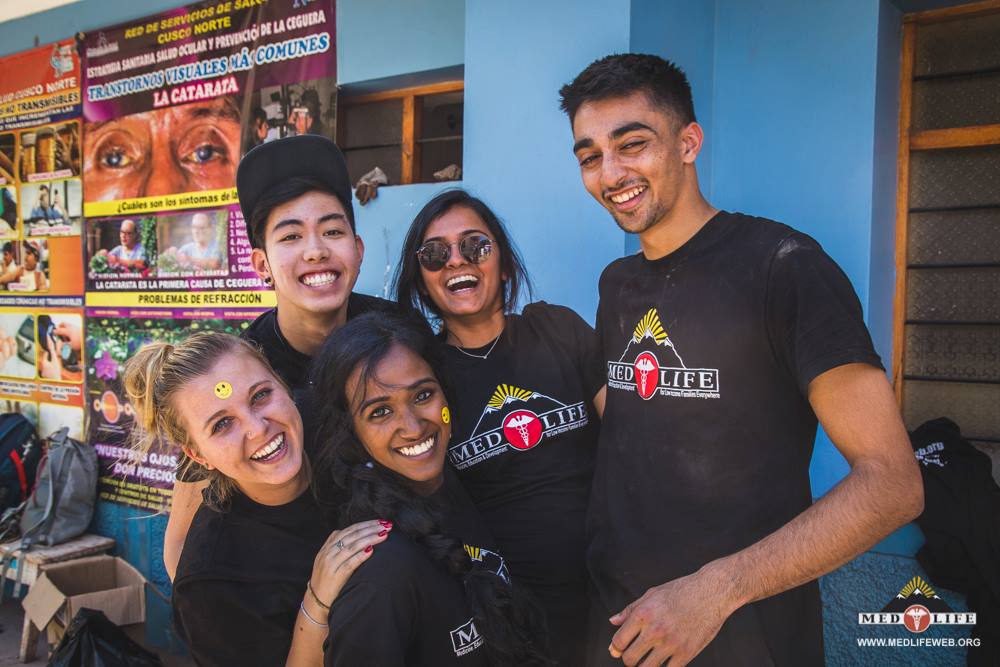 How did you hear about the 50/50 Campaign? When I originally applied to the trip MEDLIFE sent us e-mails and informed us about the campaign.
When did you decided to organized your 50/50 campaign? I actually signed up for the trip really late so I organized the campaign pretty soon right after I signed up. Which was about a month before the trip started.
Did you encounter any obstacles in the process? There were a lot of obstacles in terms of how much money I needed to raise and even asking people for the money. But I was certain that once I was able to explain what MEDLIFE does, people would be willing to help. In the end I was thrilled at the positive reaction towards my fundraising campaign.
How was organizing a 50/50 campaign a positive experience and what did you learned from it? I actually really enjoyed it because we stated a movement that highlighted different problems outside of our own country. Educating our friends and family about the developing countries we were visiting helped us receive donations.
What do you think about your volunteer trip so far?  I've loved every moment of it! It has been an eye opening experience in terms of what we have seen. It is extremely different from a classroom experience where you read a textbook. We actually get to see it in person, working along side professionals. 
How do you feel about the impact you have made through raising money to support people like the ones you are working with during your trip?  I feel really happy that half of the money goes to the people and not all directly to me. Seeing how much money they need and knowing that half of what I am raising goes toward them makes me really happy, because this means they will have more doctors, nurses and more people that will help them. 
What advice you have for students organizing a 50/50 campaign? Ask everyone and anyone, don't make any barriers. Ask local businesses, friends family and everyone.