Spring Mobile Clinics have just started and several students have been fundraising through the 50:50 campaign. This is one of the students who was working in the clinic. Her name is Tia Wilson and she is from Queens University. She had a successful campaign that enabled her to make her trip to Lima! For more information about the 50:50 campaign click here: 50:50 Campaign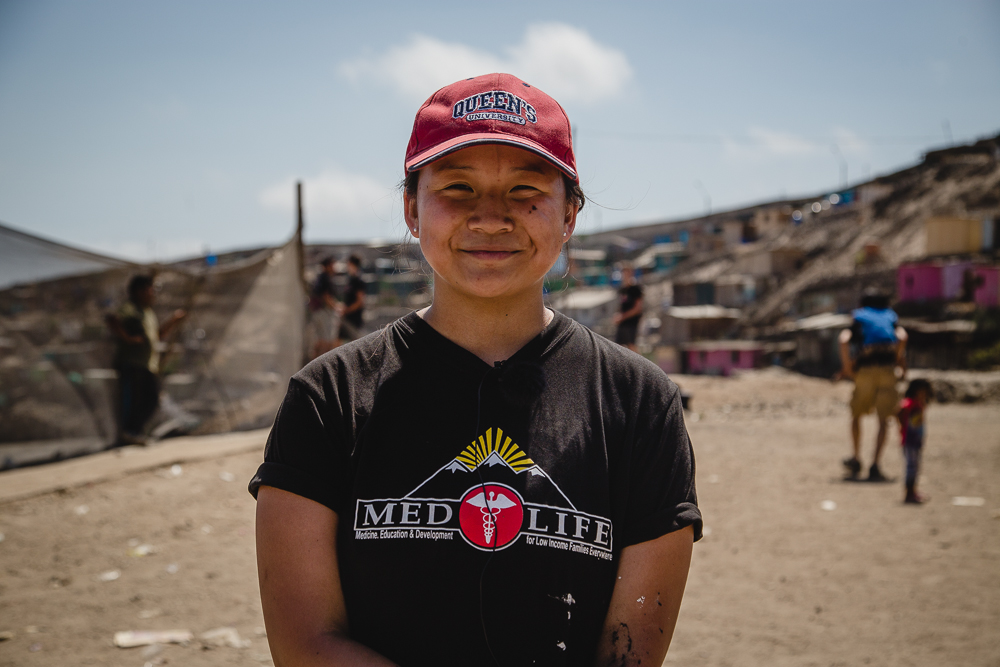 How did you hear about the 50:50 Campaign? I found out about the 50:50 campaigns during a couple meetings and they let us know about it.
Why did you decided to do a 50:50 Campaign? Because it help out a lot to MEDLIFE itself and it help me out to financially with paying for the trip. And with school and everything was a little expensive and that help out a lot but it also help out MEDLIFE for supplies and stuffs.
How long was your campaign? When I found i was going to Peru about October, i started letting people know about what i was going to experience going out with MEDLIFE and a lot people ask "how can i help" and I let them know about the 5050 campaign and that how it kinda arose. I raised about 1500 for each so about 750 for each.
What did you do the be successful with your 50:50 campaign? Just letting people know what I was going to do, spreading the message social media, family, friends, work, etc.
Did you encounter any obstacles during the process and how did you overcome them? I did not encounter any obstacles but if I had it depends on what it would be. If I would have diffuculties triying to get people to donate i would ask for some help involving friends and family.
How was organizing a positive experience and what did you learn from it? I learned that a lot of people are interested in helping if you let them know what you are doing and educate them about MEDLIFE, and they stand for, they values and goals, and try to make connections with them.
How do you feel about the impact that you made by raising the money for the people that you worked with this week? I feel really good. It is rewarding and a really humbling experience. I definitely want to donate more and come back for sure for next Spring break to Lima and spend my time volunteer here in the clinics. I think is wonderful impact that MEDLFIE has made in communities and is  good feeling to be part of it.
What advice you have for students organizing their own 50:50 campaign? A soon as you know you are coming, just spread the word out like friends, family, people at work, friends of friends, etc. A lot of people will ask you questions because they wont donate unless they dont know about it. So that is really important, to let everyone know, give them an inside of what MEDLIFE does and how much of an impact does make now.