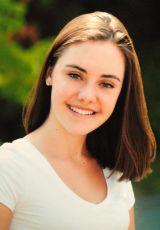 Campaign Spotlight: 50:50 Campaign (Lima Mobile Clinic)
Student: Emily Regan
School: Bates College
Fundraising Goal: $1,359
Amount Raised: $535
Start my own 50:50 Campaign now!
The 50:50 Campaign is MEDLIFE's online fundraising tool that allows students to raise money towards their participation fees and travel grants. Bates student Emily Regan shares her experience fundraising with our 50:50 Campaign:
Tell us a bit about your background, and how you got involved in MEDLIFE.
I'm from Milton, MA and I got involved in MEDLIFE about two months ago. I went to one of the informational meetings at Bates College and found it very interesting and wanted to be part of the program. At the meeting, executive board members gave an introductory presentation about MEDLIFE to about 10-15 newly interested students. I found out about the 50:50 fundraising campaign at this meeting, and just thought it sounded like the best way to quickly raise the money for my Mobile Clinic.
Do you have a fundraising idea or theme? How did you choose it?
For the past 3 years I've worked with the Avon walk for breast cancer and raised $2,000 each year. With my past Avon walks I have also worked with local sponsors, organized bake sales and participated in similar fundraising activities within my neighborhood. Through these experiences I built up a network of contacts, and I'm relying on this same network to raise money for my participation fee. I've found that soliciting donations form established networks is what works best for me.
How have you managed to be successful getting the word out? Do you have any advice for other students?
I know a lot of my friends who fundraise with me are very afraid to ask people for money. If you are clear and rational about what your goals are, and just explain how the money goes towards a good cause, most people are inclined to donate.

"My advice is not to be afraid or shy. Be motivated, excited, and confident about what you're doing and how the money will be used to help others, because that will really come through in your request."
What drives you to continue raising funds for MEDLIFE?
I am planning on being a nurse or nurse practitioner and love helping people, and have never had an opportunity like this before. The MEDLIFE video and informational meeting piqued my interest more than anything, and I really liked that it is a service organization linked to medicine. I'm really excited to have the opportunity to work in Latin American, and am interested in joining the Peace Corps. (or similiar program) when I graduate.
Start my own 50:50 Campaign now!
Disclaimer: In accordance with United States tax law and regulations, a donation to the MEDLIFE Project Fund is 100% tax-deductible by the person making the donation. However, only 50% of a donation given to the 50:50 campaign (i.e., the portion that goes towards MEDLIFE's General Mission Fund) is tax-deductible for the person making the donation. The portion of a donation that reduces a student's cost of participating in a mobile clinic is not tax-deductible. If donors have general questions about whether or not donations to MEDLIFE are tax–deductible, they can call MEDLIFE'S U.S.-based office at 207-433-0780. However, specific questions about the deductibility of contributions should be directed to a donor's qualified tax advisor.