We would like to give a huge thanks and congratulations to Univeristy of Georgia MEDLIFE chapter, who was able to raise an incredible $9476 to put towards the Ecuador earthquake relief fund. Their work will have a significant impace This is what the UGA board had to say about running a succesful chapter and fundraisers.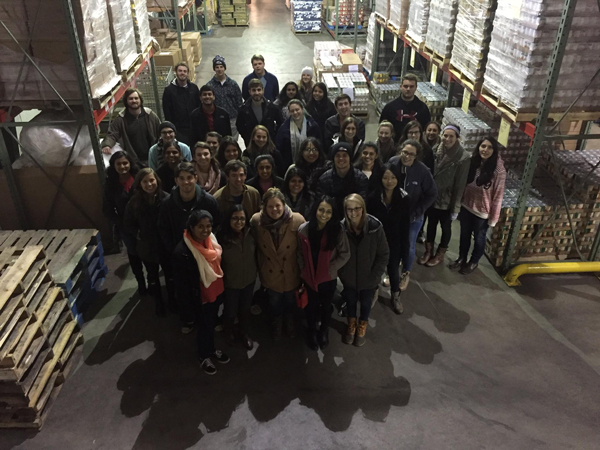 The UGA MEDLIFE chapter volunteering at a local food bank.
How long has your chapter been around?
Our chapter was founded in Fall 2010 with 10 active members.
How big is it?
We had 258 active members in our chapter this year with a 10 member executive board.
What was your reaction when you first heard about the earthquake?
We were shocked and saddened by the news, especially when we realized that the earthquake had such a high magnitude.
How has your chapter fundriased in the past?
Our chapter hosted a benefit concert to raise money to build a bathroom for a school in Tena that was in desperate need of improved sanitation, and UGA students volunteered at a mobile clinic over winter break to help complete the project.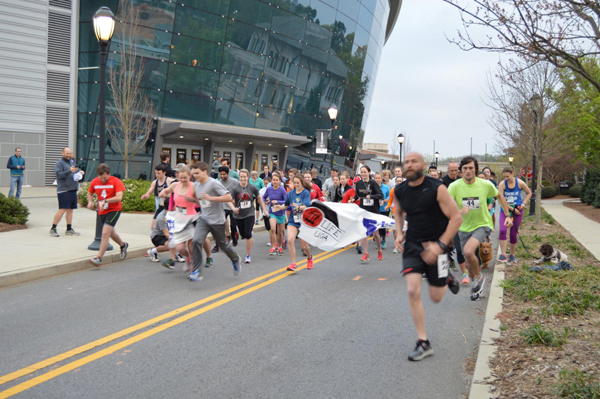 How did you fundraise so much for the earthquake so quickly?
We feel a personal connection to this part of the world and wanted to do all we could to help! Over the course of our school year at UGA we fundraised money through large events such as our annual Spring 5K and winter benefit concert, as well as through smaller fundraising initiatives such as selling Peruvian scarves bought from MEDLIFE mobile clinics, baked goods, Butter Braids (a baked goods company), and Homeless Help Cards (a phone app used to alleviate poverty). Additionally, we hosted a Kaplan course auction, held many percentage nights at local restaurants, volunteered to clean our UGA stadium, and canned downtown Athens.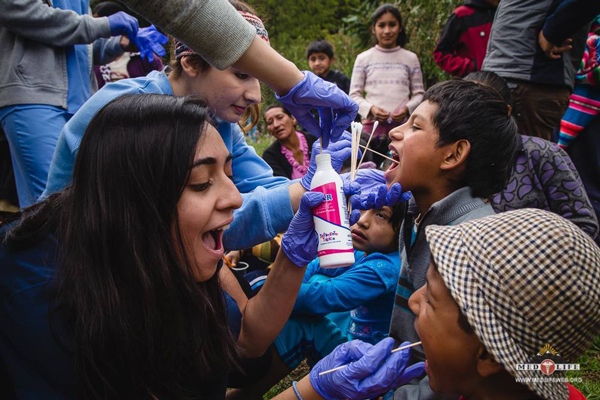 What obstacles did you encounter and how did you overcome them?
Making our cause stand out at a university with hundreds of service organizations was definitely a challenge, but communicating our passion for MEDLIFE's mission to others through social media, advertisements, and everyday conversations helped to make our fundraising efforts a success!
What advice do you have for other chapters thinking about sponsoring a project?
Make sure to start planning large fundraising events as early as possible, but also remember to be flexible! Don't be afraid to try new ideas and initiatives. If you share your enthusiasm for the specific project with other students and members of the community, they will be more willing to support you!
How do you feel about the impact you are making with the money you raised?
We are proud of what we have accomplished, and we are very grateful for our members and executive board for their continuous teamwork and dedication to this cause. However, we also realize that our contribution can only alleviate a fraction of the pain and suffering in Ecuador. We hope to return to Tena, Esmeraldas, or Quito on future mobile clinics in order to help rebuild the communities that have become so dear to us.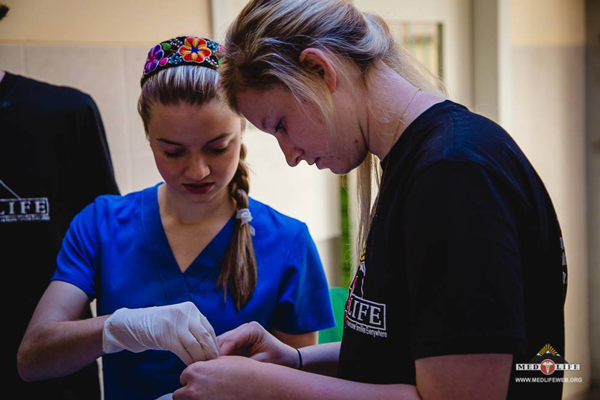 Anything else you would like to add?
Although fundraising contributes a great deal to relief efforts, hands-on service is also a key component of global disaster relief. In April, some of our members volunteered with Medshare, a nonprofit organization that organizes and packages unused and surplus medical supplies to send to countries in need. All of the supplies we sorted were sent to Ecuador. Fundraising provides the means for making these relief efforts a reality through service, so we want to emphasize the importance of volunteering to bring Medicine, Education and Development to Low Income Families Everywhere.