If you are planning to volunteer abroad in Ecuador, it is a good idea to brush up on your Spanish before you go to ensure you are able to communicate effectively with everyone you encounter. MEDLIFE Service Learning Trips in Ecuador are available in Riobamba or Tena, but you will spend most of your time in rural areas where our partner communities are located. While you will not need to speak Spanish with every person you encounter, it is always helpful to have some conversational Spanish in your pocket. Here are several helpful Spanish phrases to use while volunteering in Ecuador:
 Hola, ¿cómo estás? – Hello, how are you?
Me llamo ______ – My name is _______
Estoy aquí para ayudar como voluntario. – I'm here to help as a volunteer
¿Necesitas ayuda con algo? – Do you need help with anything?
¿Puedes explicarme cómo hacer esto en Ingles? – Can you explain to me how to do this in English
¿Puedo hablar con los otros voluntarios? – Can I talk to the other volunteers?
¿Puedo tomar un descanso? – Can I take a break?
Estoy disfrutando mucho de esta experiencia de voluntariado. – I'm really enjoying this volunteering experience.
¿Hay alguna recomendación para explorar la ciudad en mi tiempo libre? – Do you have any recommendations for exploring the city in my free time?
Gracias por darme la oportunidad de ayudar. – Thank you for giving me the opportunity to help.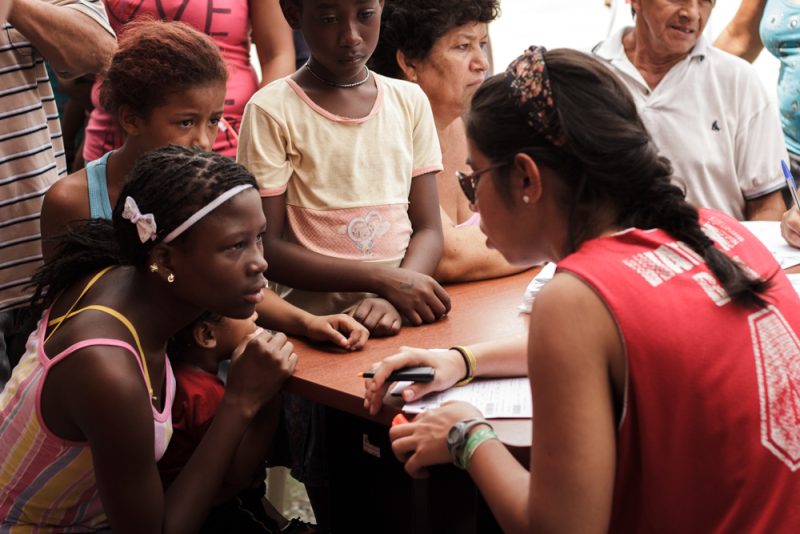 On MEDLIFE Service Learning Trips, you will get to practice your Spanish skills while also assisting low-income communities to access quality healthcare, education, and community development. If you are interested in joining an SLT, visit our website to see upcoming trips and learn more about what we do!