Volunteering is an excellent way to give back to the community and make a positive impact on the world. It allows individuals to use their skills and expertise to help those in need while gaining a sense of fulfillment and personal growth. However, it is essential to distinguish between genuine volunteering and voluntourism. Voluntourism is a form of tourism that combines travel with volunteering, which often results in more harm than good. This blog will discuss five keys to identifying the right nonprofit to volunteer with.
1. The organization's mission and values
Before volunteering with any organization, it is crucial to understand its mission and values. A genuine nonprofit organization has a clear and specific goal that aligns with your interests and skills. By understanding their mission, you can assess whether your time and effort will contribute to their goals.
2. Volunteer opportunities and requirements
The right nonprofit organization should have a well-defined set of volunteer opportunities that align with your skills and interests. It should also have clear requirements for volunteers, such as a code of conduct. By assessing the requirements, you can determine whether you are comfortable with the expectations.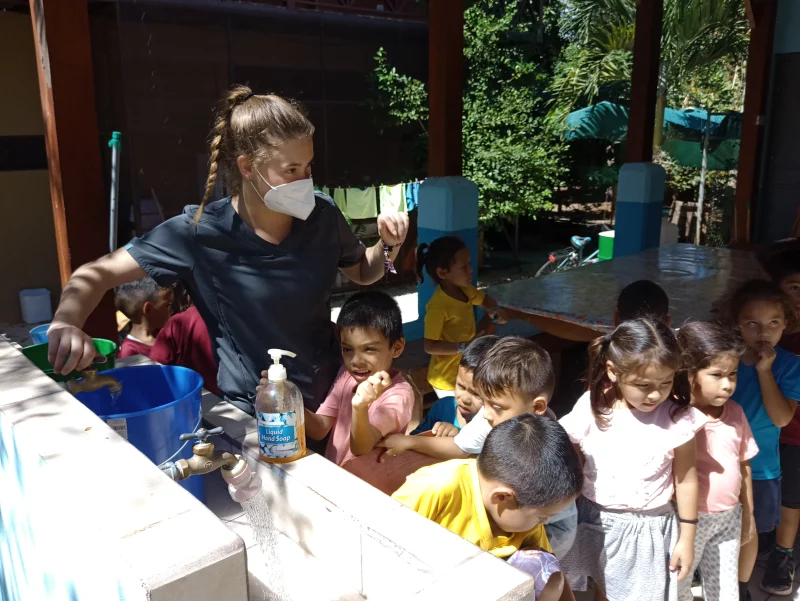 3. Impact measurement and evaluation
A genuine nonprofit organization should have a clear method for measuring and evaluating its impact. It should have specific metrics to show how your volunteer work will contribute to the organization's mission. By understanding how your work will make a difference, you can see the tangible impact you are making.
4. Financial transparency
A genuine nonprofit organization should have financial transparency, meaning it should provide clear and concise financial statements that show how it uses its resources. It should also be willing to answer any questions about its finances. Understanding how the organization uses its resources ensures that your time and effort are being used effectively.
5. Local engagement and empowerment
A genuine nonprofit organization should have a deep understanding of the local community and empower local people to take ownership of the projects. It should work closely with the community to develop sustainable solutions to problems, rather than imposing outside solutions. By ensuring that the organization is locally engaged and empowering, you can be confident that your work is making a positive impact. MEDLIFE makes a cognitive effort to maintain relationships with our partner communities that encourage open communication. This allows our staff to have a working knowledge of their customs, needs, goals, and realities.
In conclusion, volunteering can be an enriching and meaningful experience, but it is essential to identify the right nonprofit organization to volunteer with. We at MEDLIFE pride ourselves on prioritizing our values of sustaining healthy relationships with our partner communities, follow-up care, long-term results, and listening to what the patient needs. If these are concepts that you value and are looking to assist with, check out our website to learn more about our Service Learning Trips in Peru, Ecuador, and Costa Rica.