Education Workshops

Mobile Education Workshops are week-long Service Learning Trips
geared toward students interested in teaching impoverished communities in developing countries. This trip offers opportunities for individuals to make a meaningful contribution to international education in Lima, Peru. 
Not Just a Mission Trip
Our Mobile Education Workshops go beyond treating symptoms. We educate patients on health and self-care topics to raise awareness, break stigmas, and provide patients with tools to lead healthier lives. We also work hand in hand with local communities to provide educational opportunities for children at certain sites like our MED Center for Primary Education in Lima, Peru. Students will work side by side with local professionals on education initiatives that are active in the communities year-round.
The MEDLIFE Education Workshop Difference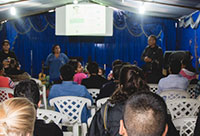 Bringing Education to the Poor
Our education workshops are held in impoverished communities to provide information on a variety of topics – from dental care to women's healthcare – and to encourage attendance at our Mobile Clinics.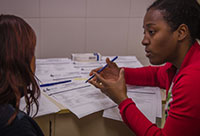 On-Site Local Professionals
Our education initiatives are spearheaded by local educators who speak the language, understand local systems, and provide culturally sensitive classes and workshops.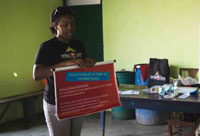 Working Hand in Hand with Current Systems
Rather than building a parallel educational system, we work with government programs already in place. For example, in Lima, Peru the government has a designated education program called CUNAMAS for children from 1 to 2 years. This program provides food, childcare, and education to children in low-income communities. MEDLIFE works with the existing program to provide quality education opportunities.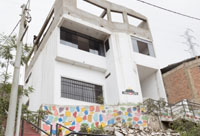 Permanent Community Education Structures
In an effort toward sustainable development, MEDLIFE created the MED Center for Primary Education. This permanent structure in the community of Union Santa Fe is the first step of a large scale MED Center that will offer a variety of educational services to community members – from daycare centers to English classes.
The MEDLIFE Education workshop Week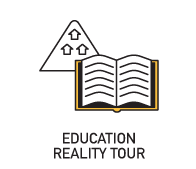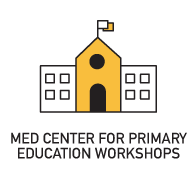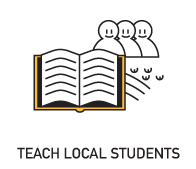 Send an email to [email protected] to request a sample itinerary
– or –
Read The FAQs
Safety

When you sign up for a Service Learning Trip you are automatically insured with Travel Insurance for up to $50,000 for the duration of your volunteer week. Create a MyMEDLIFE account to read about the benefits or email us at [email protected] to get more information.
From Campus Learning to Service Learning!
Register today and join the thousands of volunteers who are part of the MEDLIFE Movement!