Immigration & Poverty

Immigration & Poverty is a week-long MEDLIFE Field Course that explores the root causes of social inequality, internal migration, and rural vs. urban dynamics in Latin America. Immersed on-site in the communities where MEDLIFE works, volunteers will visit local institutions, participate in educational discussions, and learn firsthand from community members about the implications of immigration and poverty.
Learning Goes Beyond the Classroom
A MEDLIFE Immigration & Poverty Field Course offers on-the-ground knowledge and experiences to teach volunteers about the effects of immigration and poverty in a real-world setting. Led by local professionals as well as Dr. Nick Ellis, the founder of MEDLIFE, this course will offer students an in-depth look at the realities facing communities surrounding Lima, Peru.
The MEDLIFE Difference:
Immigration and poverty Field Course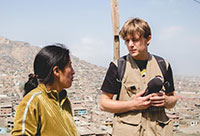 Immersive Education Opportunities
Our field courses are conducted entirely in-country. The entire time students are learning about the realities facing impoverished communities in Latin America and Africa, they are immersed in the culture of these countries, offering a new perspective that cannot be attained in a traditional classroom.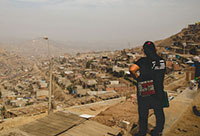 Learning with Experienced Educators
All of our field course instructors have multiple years of hands-on experience working hand in hand with impoverished communities, offering unparalleled insight into the reality of immigration and poverty.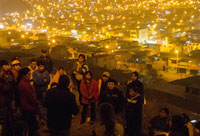 Night Meetings with Local Communities
MEDLIFE meets with the community on their time to ensure as many as people as possible can learn about our Movement. Join the MED Programs team for meetings in the communities where volunteers have the opportunity to listen to the issues communities and join in the discussion to create sustainable solutions.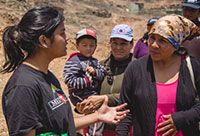 Experiencing Local Culture Through Service
Students learn about a foreign culture and country through first-hand experience, round-table discussions, reflections, and workshops. As part of the course, they will spend time with patients, community members, and medical professionals to learn first hand about local and global issues communities face.
The MEDLIFE Poverty & Immigration Field Course Week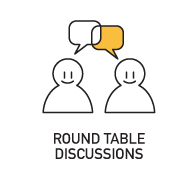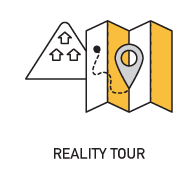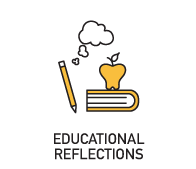 Send an email to [email protected] to request a sample itinerary
– or –
Read The FAQs
Safety

When you sign up for a Service Learning Trip you are automatically insured with Travel Insurance for up to $50,000 for the duration of your volunteer week. Create a MyMEDLIFE account to read about the benefits or email us at [email protected] to get more information.
From Classroom Learning to Field Learning!
Register today and join the thousands of volunteers who are part of the MEDLIFE Movement!