This year our Moving Mountains fundraising efforts are focused on providing high-quality, culturally appropriate healthcare services to thousands of women severely impacted by COVID-19 through our Mobile Clinics, Educational Workshops, Patient Follow-Up Program, and the construction of the MED Center, a multipurpose community hub that will bring essential services like healthcare and education to low-income women and girls, empowering them to continue following their dreams.
These are 10 ways to get involved and support MEDLIFE's mission to empower women to break the cycle of poverty for future generations this holiday season:
1. Donate to Moving Mountains in honor of a loved one
Donating in honor of a loved one is a way to remember, honor, and multiply the love we received from those people who are important to us by giving back to others. Dedicating your donation in memory of a loved one, or on behalf of someone who is or was passionate about making the world a fairer place for all, is a unique way to honor their memory and give a truly meaningful holiday gift. Click here to donate.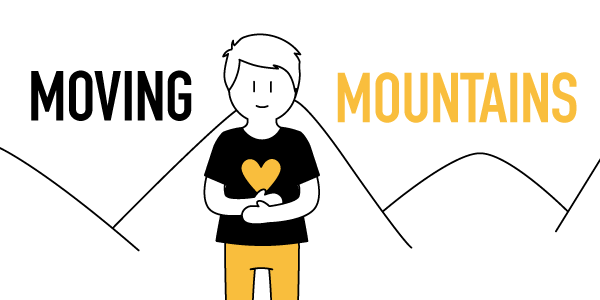 2. Become a Monthly Donor
Another thing that you may not be aware of is that we have a Monthly Giving Program. It provides a consistent source of funding for things like our Community Soup Kitchen and Patient Follow-up Program. This helps make our work more sustainable and resilient to economic fluctuations. You can become a monthly donor by visiting our fundraising page and choosing the "Monthly" option when donating. If you're not quite ready to commit to monthly giving, you can also make a one-time donation.  Even a small monthly donation really makes a big difference in our work as we plan for the future.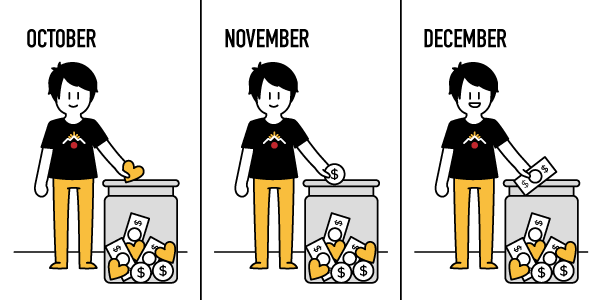 3. Reach out to a business or corporate sponsor
Do you know any business owners who might be interested in supporting a worthy cause this holiday season? Help us and support them with a chance to build their reputation as a socially responsible organization! There are so many opportunities for corporations to create a positive difference in the world. For example, they could donate a portion of their profits for a limited time or donate some of their products or services to hold fundraising events. Use this letter template to reach out to a corporation or franchise near you today!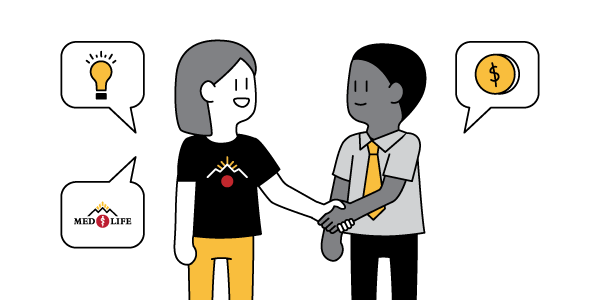 4. Double Your Donation with gift matching
Another way to harness corporate support is by using employer gift matching when you make a donation. How it works: Visit our fundraising page and make a donation to our Moving Mountains campaign. Once your donation has been processed, you will have the option to look up your employer. You will then be able to see if they have a gift-matching program. If they do, it will provide all the information and steps you need in order to have your employer match the donation you made. This is a simple and effective way to double your impact over the holiday season!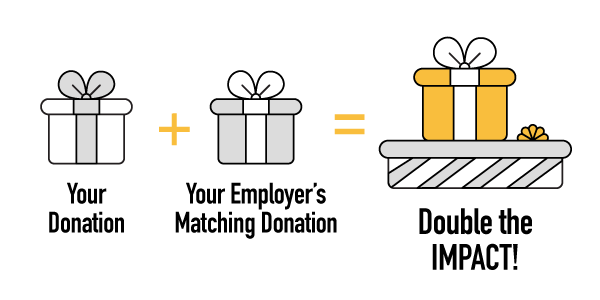 5. Give gear that gives back
Spark joy for yourself and others this holiday season by shopping for MEDLIFE merch. Whether you're treating yourself or looking for a thoughtful holiday gift, you're sure to find the perfect item in our online store. Our plush sweatshirts are perfect for cozying up on chilly winter evenings. Better yet, they show the world that you're a proud supporter of the MEDLIFE Movement! Every purchase helps us bring healthcare services to thousands of women in Peru and Ecuador this holiday season. Shop now.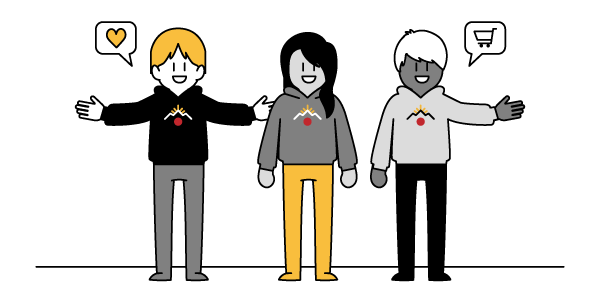 6. Play fundraising bingo
After setting up your Give Lively fundraising page here, you can use our fundraising Bingo Boards to raise $100 to support women's health in a 24-hour period. Each time you receive a donation, you can tick off a box on the Bingo Board, tag the donor, and build momentum as you get closer to your goal! You'll find these graphics (and more) in our Instagram Highlights, or you can download the bingos here.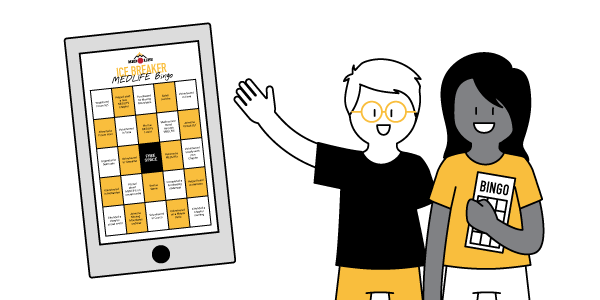 7. Host a Holiday Power Hour with friends and family
Although many of us can't be together for a warm meal this holiday season, you can help make sure to empower women to break the cycle of poverty for future generations by hosting a Power Hour with your friends and family! All you have to do is create a friends and family fundraising team page on Give Lively and then have your group reach out to their network for donations. 
To make it festive, you could host a holiday party on Zoom or in-person to celebrate while you fundraise together and create some fun challenges when reaching your goals. Create a family and friends fundraiser today.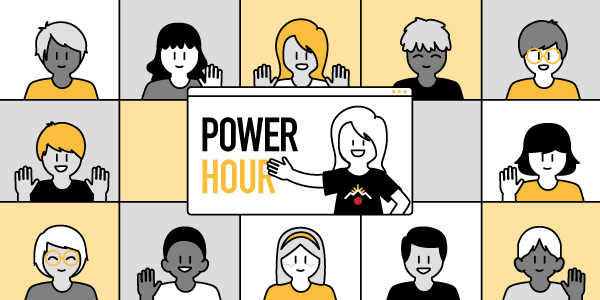 8. Participate in a Virtual Service Learning Trip
Our Virtual Service Learning Trip, called MED Anywhere, provides interactive learning and remote service opportunities. Students can participate in this program from the convenience of their home or dorm and receive an immersive educational experience. During the Virtual SLT, with the use of workshops and interactive learning led by professionals and community members, you will have an unfiltered look at how our partner communities live their lives and the struggles they undertake. By participating in a Virtual SLT, you directly contribute to MEDLIFE's work in medicine, education, and development throughout the year, and you also receive community service hours.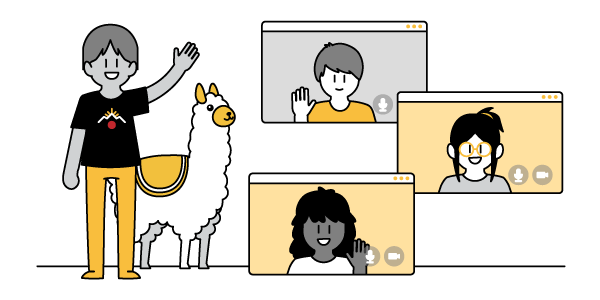 9. Volunteer on a classic Service Learning Trip in person!
Whichever destination you choose, there is no greater impact than attending and giving your time and effort to serving the most vulnerable communities. Whether traveling this holiday season or booking your trip for the following seasons, MEDLIFE Service Learning Trips are truly the gift that keeps on giving, as not only will the projects you contribute to will have a lasting impact on communities, but the patients who need more follow-up will have their complete treatments even when you have left the destination. You can find more information about the SLT here, or if you have a group interested in a trip more tailored to their needs, you can visit our custom trips page here.
No matter where you are in the world this holiday season, we wish you a safe and joyful time with your family and loved ones. Thank your support and for being part of the MEDLIFE Movement in 2022 and helping us keep Moving Mountains. We can't wait to see what we achieve together in 2023 and beyond!