The MEDLIFE Movement is a global network of amazing humans from many different walks of life. We share a common vision, a world free from the constraints of poverty. Just like there's no one-size-fits-all solution for poverty, there's also no one right way to participate in the MEDLIFE Movement. That's why we've created this list of 7 different ways that you can support MEDLIFE during COVID-19 and our work in medicine, education, and development.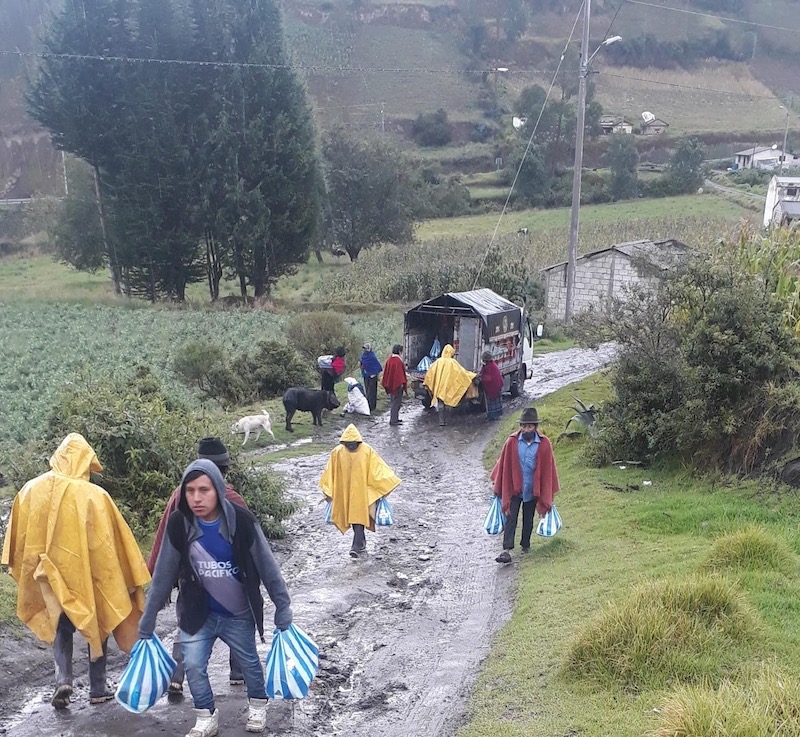 1. Join Moving Mountains
Moving Mountains is MEDLIFE's monthly giving program. During this period, donations are going towards relief for vulnerable families impacted by COVID-19. We're purchasing and delivering food, water, and other necessities to affected low-income communities in Peru & Ecuador. During the pandemic and beyond, we will continue to listen to our partner communities and adjust our response as necessary.
The name of the program is inspired by the mountains of MEDLIFE's logo that represent three barriers that low-income communities face: Medicine, Education, & Development. By committing to donate on a monthly basis, you help us move those mountains. Your gift will shift barriers and improve access to healthcare, education, and a safe home. Sign up now to be a part of the change we're creating!
2. Make a donation
If you're unable to commit to making a monthly donation during these unstable times, we encourage you to make a one-time donation. Right now, we can't welcome volunteers to our partner communities due to travel restrictions and public health guidelines. This means that we are relying on donations to help us continue our Patient Follow-Up Program, COVID-19 Relief initiative, and other educational and community development work.
Despite all this hardship, we're feeling uplifted by the incredible amounts of generosity global citizens are showing for their neighbors. We know that the bright light of compassion will always shine through the chaos! Donate now to help keep families healthy and safe during COVID-19.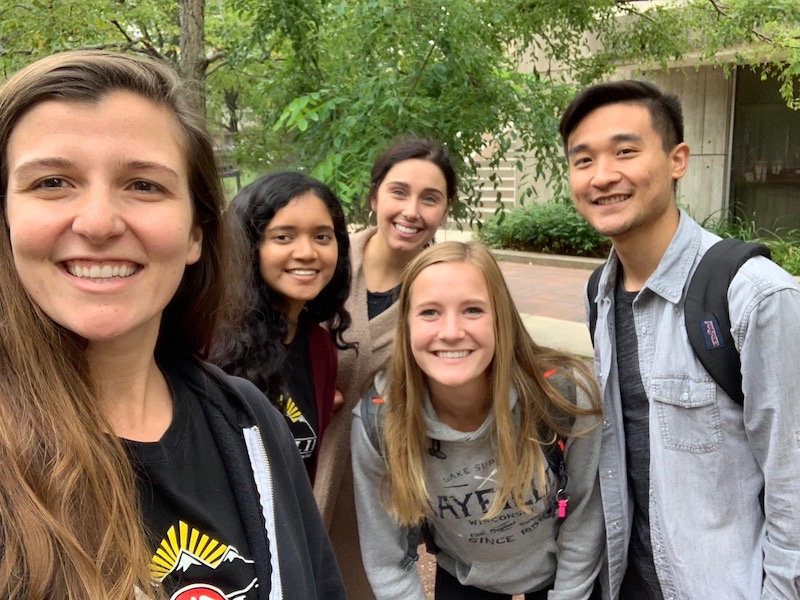 3. Fundraise for MEDLIFE
Another way to support MEDLIFE during COVID-19 is by fundraising to support our work in medicine, education, and development. You can join your local MEDLIFE Chapter's efforts or fundraise independently. A great place to start is by creating a fundraiser on our Give Lively fundraising platform.
You can create a customized page with a photo and personal statement. Next, you can start sharing the page and encouraging others to donate! You can even organize or participate in a virtual fundraiser to maximize your donations!
4. Register for a Future Service Learning Trip
In these unprecedented times of travel bans, the world of Service Learning Trips may feel like a lifetime away. While right now we are surrounded by uncertainty, eventually, the chaos of COVID-19 will pass. When it does, we know that it will leave our future leaders – the student-led MEDLIFE Movement – more compassionate and empowered than ever. We also know that the community need for medical services, educational workshops, and development projects is likely to be greater than ever.
Despite the uncertainty, you can register for a future Service Learning Trip now to show that you support MEDLIFE, believe in the Movement, and are hopeful for a better future. There are even some benefits of planning a Service Learning Trip in advance that you will be able to enjoy! Learn more here.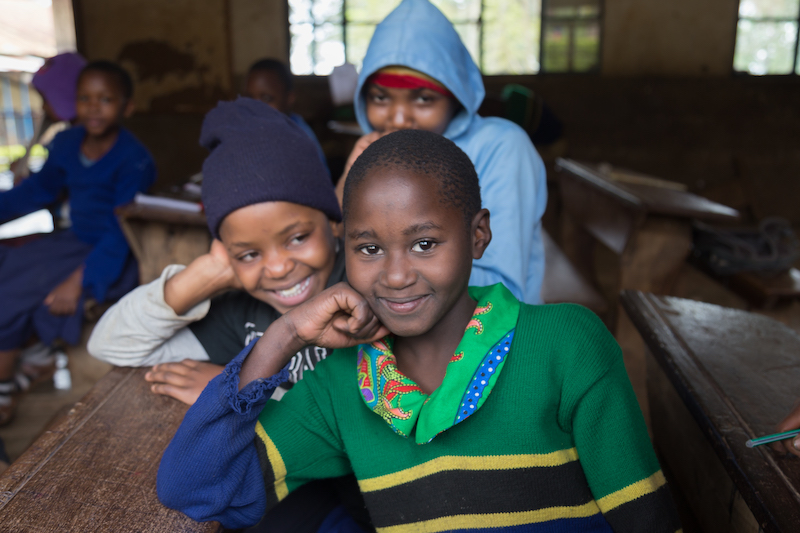 5. Spread the Word
We understand that times are tough right now and not everyone will be able to contribute to MEDLIFE financially. You can still be part of the change we're creating by helping us grow the Movement, and in turn, helping us grow our impact.
Telling others about MEDLIFE helps to raise awareness of the challenges created by poverty and the work we're doing to support low-income communities. By reaching more people and increasing our supporter base, we'll be able to bring healthcare and other essential services to more underserved families.
You can spread the word by sharing our posts on social media, referring a friend to MEDLIFE, starting a Chapter at your school, or simply by telling others about your experience with MEDLIFE!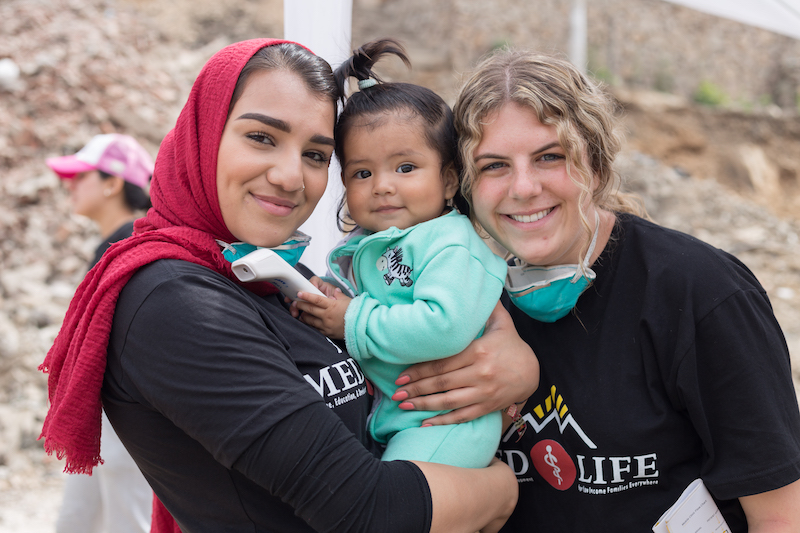 6. Live the MEDLIFE values 
Being a MEDLIFEr means more than simply joining a Chapter or traveling on a Service Learning Trip. It means advocating for medicine, education, and development for low-income families everywhere. It means joining the fight for a world free from the constraints of poverty both at home and abroad. 
There are many ways to put the MEDLIFE values into practice in your own life. You can listen to people from different walks of life and show gratitude to healthcare workers fighting COVID-19. You can organize your community to advocate for the rights of groups who are disproportionately affected by health crises. 
We believe that today's MEDLIFErs are tomorrow's leaders in the healthcare field and beyond. By living the MEDLIFE values, you help make our vision a reality by bringing us closer to a world where everyone has access to healthcare, education, and a safe home.