In these unprecedented times of closed borders and travel restrictions, the world of Service Learning Trips may feel like lightyears away. Although travel is restricted right now, there are no limits on planning and dreaming. We know the MEDLIFE Movement is made up of dreamers who share our vision of a better world. Let's put those dreaming skills to work as we plan the adventures we'll have and the impact we'll create in the future! To help get you started, here are 7 reasons why you should start planning a Service Learning Trip (SLT) now!
1. Rally your friends 
The more the merrier! Bring your buddies on a Service Learning Trip so that you can share the experience of volunteering abroad and exploring another country together. Traveling on an SLT is a surefire way to strengthen your friendship and meet other like-minded people in the process. By bringing your friends on an SLT, you also help us grow our reach in low-income communities. The number of students that you bring on an SLT directly correlates to the number of patients that we can serve. More students means even more lives impacted!
As an added bonus, referring your friends to MEDLIFE may make you eligible for reduced trip costs! Learn more about the MEDLIFE Referral Program here. 
2. More time to fundraise 
With a few extra months up your sleeve, you'll have ample opportunity to organize fundraisers, save your pennies, and ask your loved ones for donations. This will help take the stress out of reaching your donation goal before the deadline. You might even be able to raise some additional funds to purchase essential medical supplies for communities in need! 
For some inspiration on how you and your Chapter can get started fundraising for your next SLT, check out this post for fundraising ideas. 
3. Brush up on your language skills 
During Mobile Clinics, we often hear volunteers say they wish that they knew more of the local language. It's undeniable that speaking even basic Spanish will help you get more out of a Service Learning Trip in Ecuador or Peru. You'll be able to connect with local community members on a deeper level and be better equipped to shadow medical professionals in the field. 
With extra time on our hands during quarantine and as we wait for SLTs to resume, it's a perfect opportunity to brush up on your language skills. For language learning resources and more ideas on how to pass the time during quarantine, check out this blog post.

4. Plan your travels 
Many students who come on an SLT combine their volunteering with added adventures via our partner travel company, Good Life Expeditions. Whether you're dreaming of hiking the epic Inca Trail to Machu Picchu, tracing the footsteps of Charles Darwin in the Galapagos Islands, or spotting wild animals in the mighty Amazon Jungle, the options are endless!
Adding a travel experience to your SLT is a great way to grow your understanding of local culture and history while also supporting MEDLIFE. Profits from every trip with Good Life Expeditions support our work in bringing healthcare, education, and a safe home to low-income communities.
5. Discover local culture
Get the most out of your service-learning experience by immersing yourself in the local culture before you arrive. Through deepening your knowledge of a country's history and customs, you'll be better equipped to connect with locals, build relationships, and understand their lived experience.
With the virtual world at our fingertips during quarantine, there are so many ways to tap into a destination's culture, from books and films to music and art. Read this blog post for some recommendations to get you started. 
6. Reduce trip costs 
If you register for a Service Learning Trip now, you can lock in your trip's donation goal and avoid any future changes to trip costs! In addition, by planning your trip in advance, you'll have plenty of time to find the best deals on flights once travel restrictions are lifted. Register now or contact us for more information!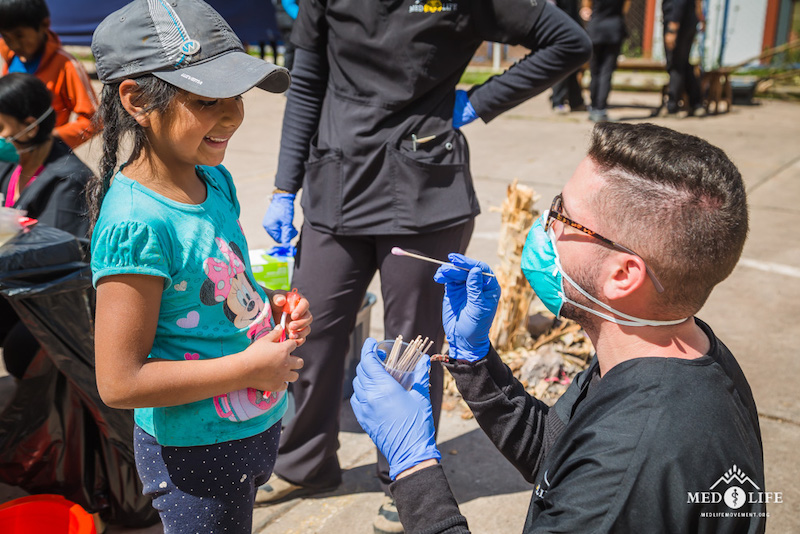 7. Embrace the anticipation 
One of the great pleasures of travel is the anticipation phase, and there has never been a better time to relish this feeling. We're disappointed that we can't have volunteers in-country at the moment, but we're looking forward to a time when we can continue making a difference through Service Learning Trips. In the meantime, remember you can continue to stay engaged with your MEDLIFE Chapter during social distancing.  
While right now we are surrounded by uncertainty and tragedy, eventually, the chaos of COVID-19 will pass. When it does, we know that it will leave our future leaders – the student-led MEDLIFE Movement – more compassionate and empowered than ever. Start planning a Service Learning Trip for the future, because our partner communities will be ready and waiting.