A Service Learning Trip is a week-long educational journey to Peru, Ecuador, or Costa Rica where volunteers work hand-in-hand with the local community on development projects, mobile medical clinics, and more. The trip allows volunteers to understand the realities of extreme poverty firsthand, personally connect them with the communities that MEDLIFE supports, and ignite action within them to join the MEDLIFE Movement in the fight for a world free from the constraints of poverty.
Why Join A MEDLIFE Service Learning Trip?
Service Learning Trips are excellent stepping stones for anyone interested in a career in dentistry. MEDLIFE Dental Clinics offer free, high-quality dental care to communities that lack access to basic health services. Staffed by local practitioners from the MEDVIDA Dental clinic, students will work directly with dental professionals to provide quality care. These clinics are specially designed to find patients who are in need of long-term assistance.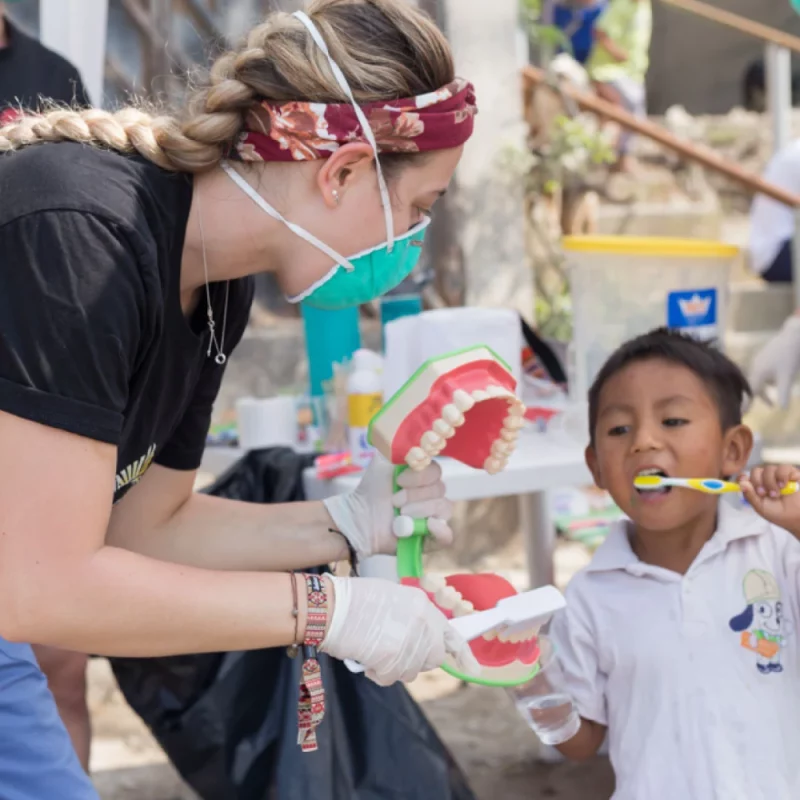 Dental Service Learning Trips focus directly on providing dental care assistance. In the Dental Mobile Clinic, while our local professionals are assisting adult patients, volunteers will run a Toothbrushing station for the kids to teach healthy dental habits, apply fluoride, and give out free toothbrushes. Volunteers will also get to visit a local school and host a Health Education and Dental Campaign Workshop. During this time, the volunteers will get to teach kids about dental hygiene practices and self-care topics to provide the foundations for a healthy life.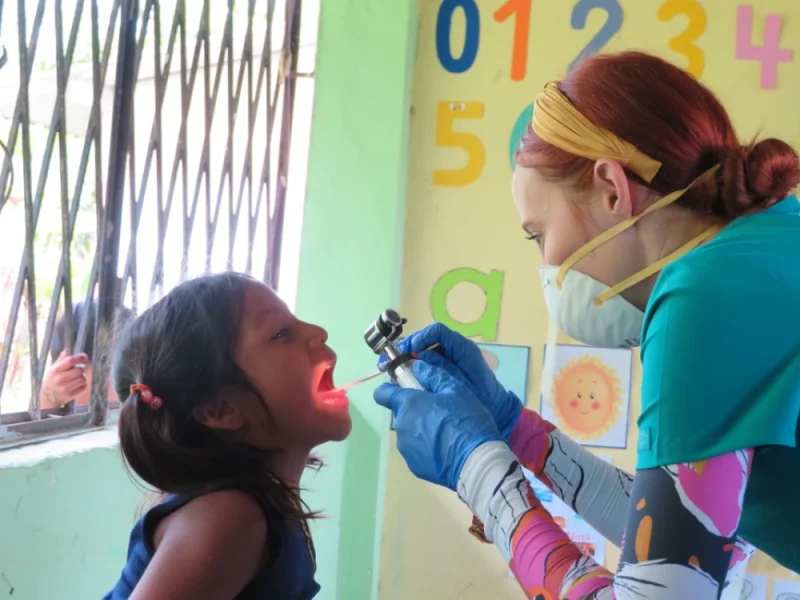 A Dental Service Learning Trip is a perfect experience for anyone looking to learn outside of the classroom while also assisting low-income communities to access quality healthcare. If you would like to have a once-in-a-lifetime learning experience while making a difference, check out our upcoming SLTs and sign up today!