MEDLIFE is proud to announce an alliance with LATAM Airlines to fight against anemia in communities throughout Peru. With the support of an international airline, our Movement is able to expand our medical, education, and development work to new communities and empower hundreds of people in the fight for a world free from the constraints of poverty. 
Keep reading to learn more! 
Anemia: Malnutrition in Impoverished Communities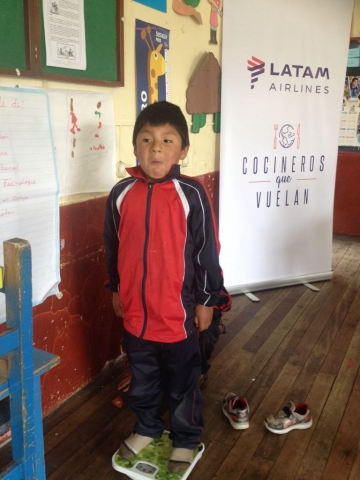 Anemia is a condition when your blood lacks enough healthy red blood cells, causing fatigue, hunger pains, pale complexion, and a host of other side effects. It is a global issue that impacts a large portion of Peru's rural populations, mainly due to poor diet and living conditions caused by poverty. In fact, a census conducted by the Integrated Food Security Program (PISA) in Chiclayo identified that the prevalence of anemia was found to be 15% higher in communities considered 'poor' (1) — such as the ones where MEDLIFE works. 
In Peru, some studies have been conducted on the prevalence of anemia in rural areas, of which two groups prevail: children from 0 to 5 years of age and adolescents between 12 and 17 years of age (2).
The condition can largely be attributed to iron deficiency, occurring in both children and adolescents because they are in a period of rapid growth. During these growth stages, the body requires more iron and its deficiency could have two main negative effects on the person: decreased cognitive development and productivity. 
1. https://journals.sagepub.com/doi/pdf/10.1177/15648265060274S406 2. http://www.tandfonline.com/doi/full/10.3402/gha.v7.22888?scroll=top&needAccess=true
Building an Alliance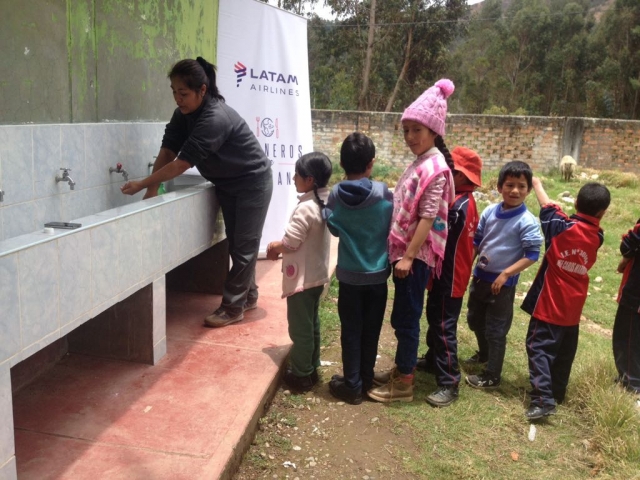 With the goal of connecting their primary platform, travel, and a larger social impact, LATAM Airlines Peru joined the Pachacutec Foundation to launch Cocineros que Vuelvan – Chefs that Fly – which aims to support young people in their dream of becoming a chef and in turn give back to their communities. The winners were selected to study at a top culinary school and as part of the award receives a Mobile Clinic in their home community. That's where we step in. 
LATAM Airlines and MEDLIFE joined together to identify schools in the cities of Ayacucho, Jauja, and Jaén — the home communities of the winners — where we could work hand in hand to prevent and reduce iron deficiency in anemia.  
Our educational efforts will continue for two full academic years, during which time our MEDLIFE medical professionals will provide nutrition education workshops – for both parents and students. As with any of our educational workshops, we focus on teaching about how to live healthier lives, make intelligent decisions about their diet, and trying to implement a culture of preventative care. 
Spread across six schools in the three communities, our team of nurses is working hand in hand with 124 children to teach good nutritional habits and the benefits of eating well. Additionally, we are making home visits and hosting parent workshops to encourage families to support our efforts at home. 
LATAM Airlines has, in turn, supported us both financially and by giving our work recognition. The backing of an international airline extends our credibility and connects our organization with new opportunities to bridge the gap between impoverished communities and quality healthcare and education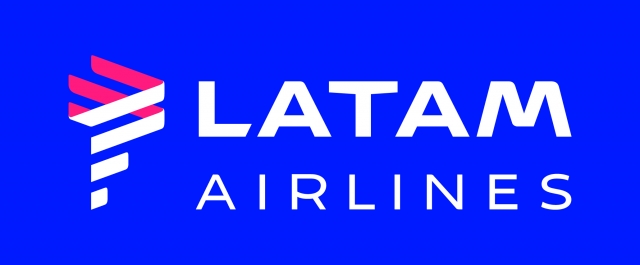 As our alliance continues, we hope to expand our reach and continue working toward our goal of preventing anemia in communities in Peru. More updates to come soon!