As you head back to school for the new academic year, we're expanding our Service Learning Trip options. Everyone can volunteer in Peru and beyond! As the MEDLIFE Movement has grown over the last 15 years, our Service Learning Trips evolved with us. We strive to include students from all disciplines, not just health and medicine!
We can give you more opportunities to learn and continue empowering low-income communities through medicine, education, and development. Our confirmed dates for our new Service Learning Trips are below. Remember that these trips can be planned for any date and you can volunteer in Peru or our other sites at a time that works for you.
Why Service Learning Trips?
We believe that real change starts from within. You must first experience the realities of poverty firsthand before you can truly be part of the solution. By diversifying the Movement beyond the original Mobile Clinic, we not only give passionate students the opportunity to see the world through new eyes, but also create long-lasting, sustainable change through specific projects, education, and healthcare.
With these new Service Learning Trips available, MEDLIFE offers you the opportunity to take your education beyond the classroom by becoming a volunteer in Peru. No matter what you're passionate about.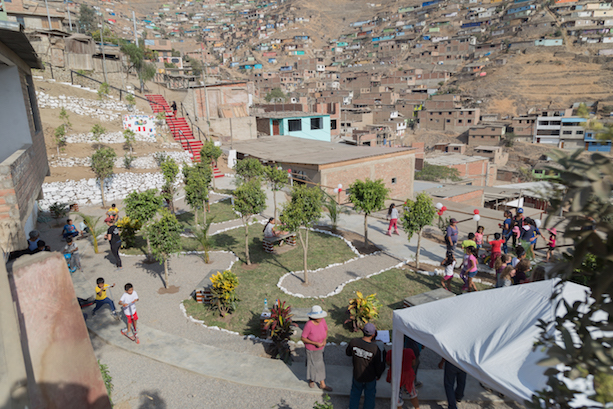 1. Development Corps
Historical, social, and political factors combined with a lack of urban planning led to a rise in the informal land occupation on the outskirts of Lima, Peru. Members of these communities seek safe public spaces for recreation and leisure. The inhospitable land, scarcity of public space, and a lack of financial resources continue to get in the way of progress. MEDLIFE works to change that through Development Corps.
Development Corps is a week-long Service Learning Trip that allows students interested in architecture, engineering, and community development to volunteer in Peru. You work hand in hand with local professionals and community members on a development project in urban settlements on the outskirts of Lima, Peru. Your trip empowers impoverished communities by constructing safe public spaces where kids can play, young people can hang out with friends, and families can spend time together.
Upcoming Trips
January 11 – 19, 2020

March 14 – 22, 2020

May 16 – 24, 2020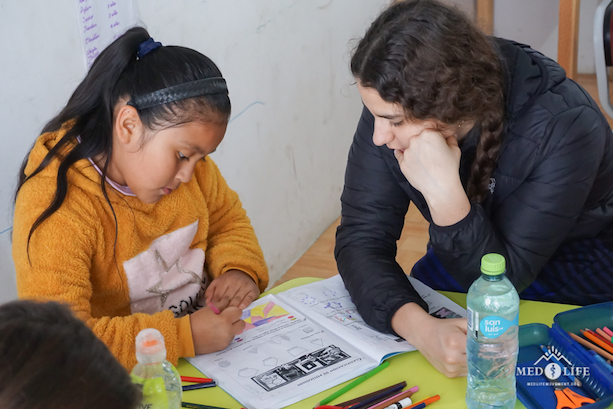 2. Education Workshop
With low levels of English education, inappropriate infrastructure, and outdated teaching methodologies, the children of Peru are struggling to get an adequate education. This stifles their opportunities to chase their dreams and fulfill their potential as they grow up. Education Workshop is a week-long Service Learning Trip with a long-term impact.
It allows students interested in teaching to work hand in hand with local professionals to bring quality education to low-income communities on the outskirts of Lima, Peru. This trip empowers local students and their families by providing a variety of quality, immersive educational activities. As a volunteer in Peru, you have the opportunity to lead activities.
These foster the development of soft skills, like teamwork and creativity. Our Education Workshop also gives local students an opportunity to practice their English. It teaches them about healthy habits, like handwashing and toothbrushing. Volunteers also create a positive environment by building kid-friendly learning spaces at schools.
Upcoming Trips
December 14 – 22, 2019

May 23 – 31, 2020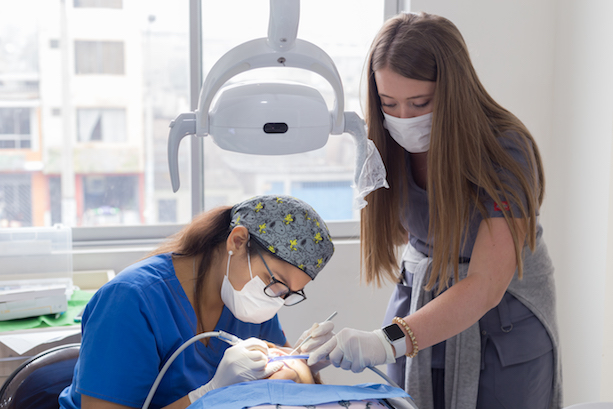 3. Dental Clinic
In our regular Mobile Clinics, the dental station is consistently one of the most requested services. The dentists are only able to treat 15 patients a day. The high demand led to the creation of Dental Clinic, a Service Learning Trip dedicated entirely to the type of health services the communities have requested.
Dental Clinic is a week-long Service Learning Trip that allows students interested in dentistry to volunteer in Peru. They support a Mobile Dental Clinic in low-income communities surrounding Lima, Peru. Volunteers shadow local dental professionals as they provide free, high-quality dental care directly to people who lack access to basic services.
Volunteers provide support in a variety of roles including patient registration, station set-up, and instrument preparation. It also allows them to shadow dentists throughout procedures like extractions, fillings, and cleanings. Students also have the opportunity to lead workshops with kids about dental health to provide them with the tools to lead healthier lives.
Upcoming Trips
January 11 – 19, 2020

February 29 – March 8, 2020

May 23 – 31, 2020

August 1 – 9, 2020
Register now! Contact [email protected] to find out more information.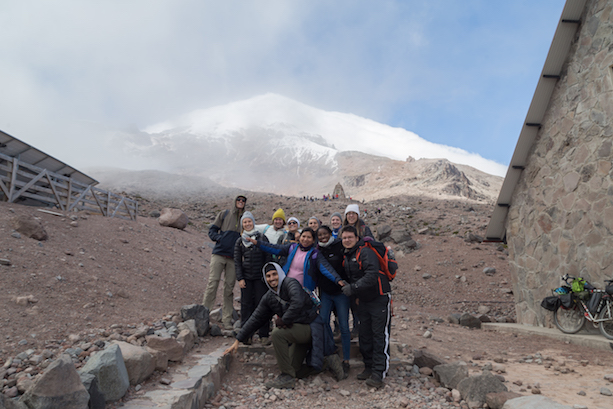 4. Leadership Corps
Cycles of poverty and inequality are deeply intertwined with a country's historical and political circumstances. In order to create a world free from the constraints of poverty, we must first understand its root causes. Leadership Corps is a two-week Field Course that gives student leaders the opportunity to deepen their understanding of the underlying causes of poverty.
Through academic discussions and field visits in Peru and Ecuador, volunteers learn about social inequality and how it has been shaped by internal migration and urbanization. This trip explores key issues faced by local communities. It examines the work that MEDLIFE and other local community organizations undertake to support low-income communities. Students hear from MEDLIFE's founder Dr. Nick Ellis and key local community leaders on how the MEDLIFE Movement was born out of the communities you visit.
Upcoming Trips 
See you on the next Service Learning Trip!
*The listed dates are for confirmed SLTs. These trips can be planned for any date if we have enough volunteers.