Have you wondered how to run your MEDLIFE Chapter remotely with all of the restrictions on travel and in-person interaction? We have good news! While you stay home to help keep others safe and healthy, there are many ways to continue to run your MEDLIFE Chapter remotely. Keep reading to learn how you can stay connected and make a global impact during this time!

1. Host a virtual meeting
At MEDLIFE, we believe 100% in complying with public health requirements and encouraging all of our MEDLIFErs worldwide to practice social distancing. By following the instructions of local authorities, we can all help #FlattenTheCurve!
But this doesn't mean that you can't host a successful meeting! In fact, hosting virtual meetings is great practice for your future professional career. There are various virtual meeting platforms that you can use:
Zoom

has a free version that allows you to meet up to 100 participants for up to 40 minutes. 

Google Hangouts

allows you to meet with up to 25 people for an unlimited amount of time. 

Skype

allows you to meet with up to 10 participants for an unlimited amount of time.
2. Fundraise Online
In the face of a global health crisis, low-income populations are particularly vulnerable. In the communities where MEDLIFE works, access to healthcare, basic services (like water), and lengthy quarantines' financial impact are major concerns. Your Chapter/Society can help support local families by fundraising virtually! 
Here are a few virtual fundraising examples:
Peer-to-peer fundraising:

This is when individual giving pages are created and shared across social networks, between friends, family, and professional networks. You can get started by creating a fundraising page on

Give Lively

for our #WallsThatUnify campaign! 
Online Raffle:

Rally Up

is a website that hosts virtual raffles and charges by taking a small percentage from profits. With an online raffle, you can sell many tickets (virtually) to win a prize or prizes, which can then be shipped out to the winner! (Check out an example from MEDLIFE uOttawa

here

!) 

Empower Hour:

Designate an hour where your Chapter/Society members call and text their network to ask for donations to MEDLIFE. We encourage you to contact everyone you know, from your closest friends to your distant acquaintances!
3. Elect & train new leaders remotely
Although you may not be on campus physically for the rest of the semester, it is still important to protect the future of your MEDLIFE Chapter and Communities! Student volunteers form the core of the MEDLIFE Movement, and so you must set up your future leaders for success. You can do this by carrying out virtual elections and training for the new positions. Here are some ideas to get you started: 
Hold elections

through

Google Forms

. Your Chapter Manager will gladly help you plan this and give you tips to boost engagement!

After elections, you can

host scheduled training

between the old and new position holders to review responsibilities and set goals.

Take advantage of existing MEDLIFE materials and resources

. Our

Grow, The Movement on Campus

video series, is a great place to start!'
4. Host webinars & educational events

Did your Chapter/Society have speakers, panels, or educational events planned for the upcoming weeks? You can easily switch your seminar into a webinar and give your socially-distanced MEDLIFErs something entertaining and educational to do with their time at home. Here are some tips to keep your webinar fun and engaging: 
Choose an enticing topic

: Know your audience and think of relevant topics (especially as they are studying from home!).

Advertise:

Promote your webinar, and ask your Members to RSVP. Like no one wants to be the only person at a party, no one wants to be sitting in an empty webinar. 

Keep it fun!

These are uncertain times for everyone, so keep your session light-hearted with games, funny videos, and open discussion.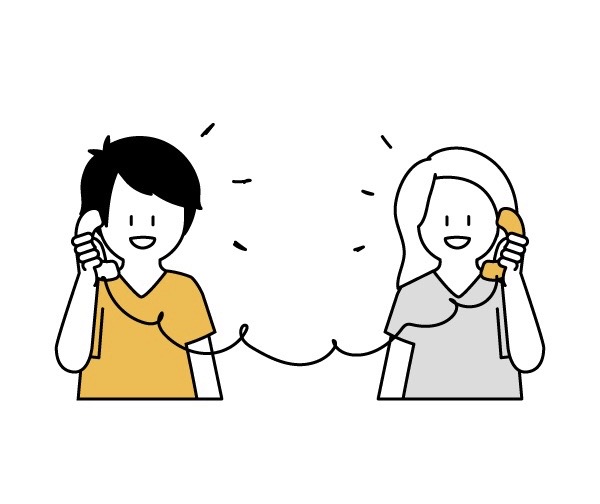 5. Serve communities remotely
Just because we cannot host in-person events does not mean that we can't give back to our community. Here are some ideas to get you started: 
Check-in on each other and those in your community:

In a time of uncertainty, it is essential to reach out virtually and support each other. A quick text message or call could make a world of difference to someone's mental health!

Remote tutoring or Language Exchange:

Create a Google sheet with the names, contact details, availability, & area of expertise of Chapter members who are willing to be tutors. You can then partner up and offer support to others! 

Remote volunteer work for local non-profit organizations:

Reach out to local non-profit organizations to ask if they need help with remote services to help them grow their impact, like website design, data entry, or social media management.

Make pads for low-income communities:

Take some inspiration from the

University of California San Diego MEDLIFE Chapter

and start making menstrual products for people who lack access.
To all of our amazing volunteers and Chapter members,
As always, we want to say THANK YOU for being part of the MEDLIFE Movement. We are lucky to have such an adaptable community that supports equal access to healthcare, education, and a safe home.
Do you have any tips on how to run your MEDLIFE Chapter remotely? Let us know by leaving a comment on our Instagram!