Throughout January, we reflected on MEDLIFE's core values and how we can all put them into practice to create moments of empowerment this year. We compiled these 'resolutions' into a blog post so that you can track your progress, keep them in mind, and maximize your impact throughout the year!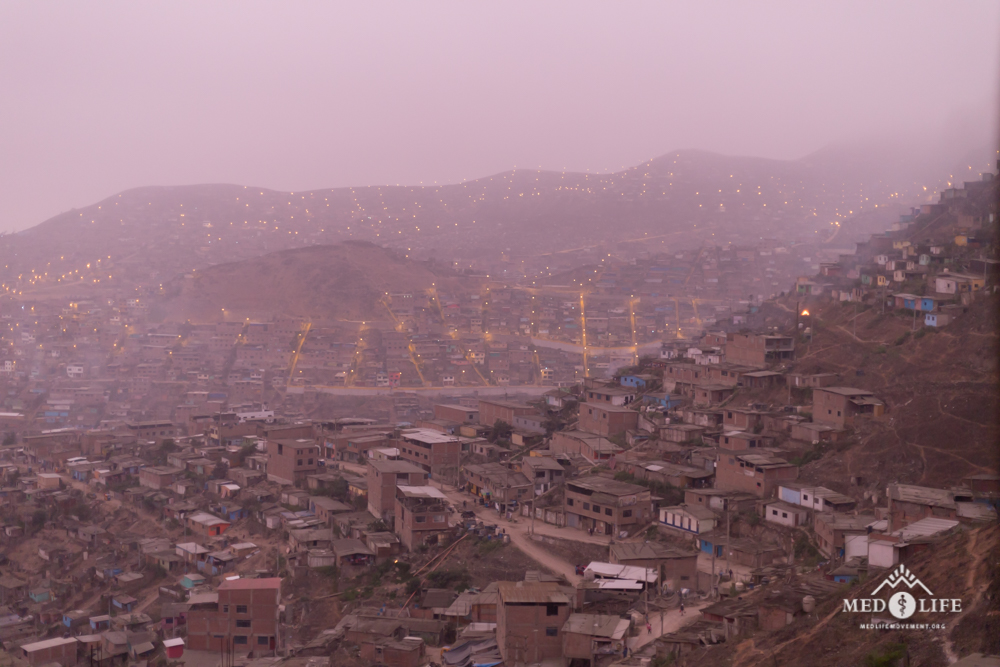 MED Resolution 1: Listen to others
At MEDLIFE, we believe no one knows the needs of our partner communities better than the community members themselves! Through listening to the community's self-identified needs, we create moments of empowerment that make a meaningful and sustainable difference.
We put this into practice by spending many hours, usually at night, meeting with the communities. When the working day is over, the entire community can attend. We make sure to hear everyone's points of view! In 2020, we encourage you to join us in empowering others. Listen with an open heart and mind during your SLT and at home!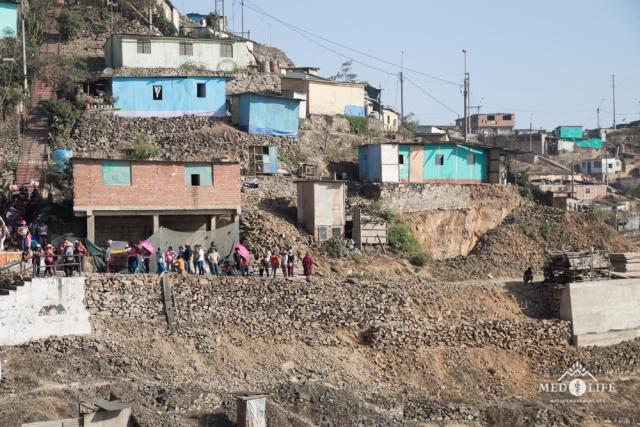 MED Resolution 2: Address root causes
One of the ways MEDLIFE empowers communities is by creating sustainable solutions that target the root causes of poverty. We put this into action by supporting the community of Union Santa Fe on its journey to obtaining a Land Title. Throughout our many years of working with Union Santa Fe, we realized that lack of Land Title is one of the root causes that keep the community living in poverty.
Without Land Title, they cannot access municipal services (like running water) and financial services (like loans for family businesses). By empowering them to overcome this problem, we aim to create a pathway out of poverty. In 2020, we encourage you to create moments of empowerment by supporting projects that focus on the root causes of poverty. You can do this by donating to our #WallsThatUnify project.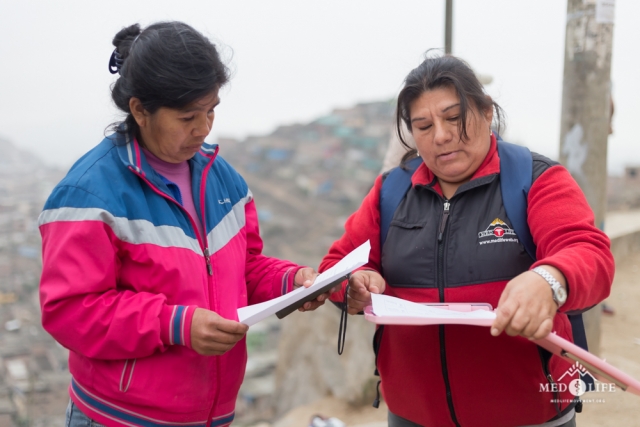 MED Resolution 3: Create sustainable change
Even after our volunteers return home, MEDLIFE's in-country staff continue empowering low-income communities all year-round. When our Mobile Clinic doctors identify a patient who requires ongoing treatment, they are enrolled in our Patient Follow-Up Program.
After the clinic ends, our field nurses make sure patients continue to receive medical treatment via the local health system. You can empower others and create sustainable change by joining a Service Learning Trip! With just one week of your time, you support the work we do creating moments of empowerment 365 days a year.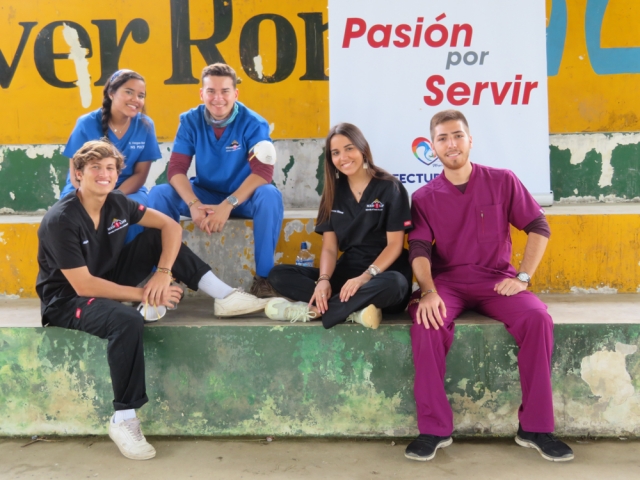 MED Resolution 4: Be a community organizer
When you set out to build a global movement, you learn to create connections, strengthen relationships, and nurture a worldwide community. We aim to show every person that comes into contact with MEDLIFE, from our volunteers to our patients, that there is a place for them in our Movement.
Our in-country staff put this into practice every day by working with low-income communities to build trust and organize projects and Mobile Clinics. Meanwhile, our amazing Chapters and Societies work to spread the Movement back home so we can grow our impact.
From starting a Chapter to organizing a Service Learning Trip, you can put your community organizing skills into action with MEDLIFE. Let's make 2020 a year of coming together to create moments of empowerment across the globe! For more resources on how to be a fantastic community organizer, check out our YouTube channel!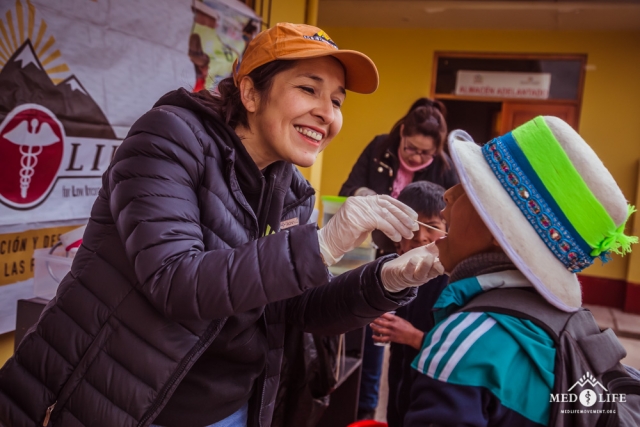 MED Resolution 5: Work hand in hand with others
We strive to create a world free from the constraints of poverty. We know that we can only achieve this by working together! That's why we work with local health systems. We build partnerships to increase our impact in low-income communities.
In Cusco, our team regularly collaborates with the Peruvian Government's PAÍS program to bring basic services to rural communities in the region. In Tena, our team works with Sumak Kawsay Wasi, an organization that supports communities throughout Napo Province.
Your MEDLIFE Chapter or Society can put this resolution into practice by organizing events with other Chapters. Shout out to MEDLIFE King's College London and MEDLIFE University College London for their inter-chapter basketball comp! We also forge volunteering partnerships with local organizations. Check out MEDLIFE Northern Virginia's partnership with INMED.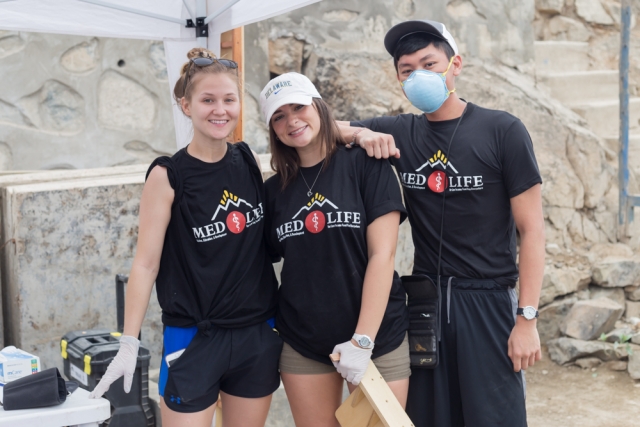 MED Resolution 6: Solve problems through creativity & innovation
Over 15 years ago, Dr. Nick Ellis encountered a problem while volunteering as a translator for short-term medical mission trips. The medical clinics were only in town for one week and couldn't provide seriously ill patients with the ongoing medical care they needed.
This experience inspired Dr. Ellis to create the MEDLIFE model. With local medical staff providing high-quality healthcare year-round in low-income communities, we disrupted and improved upon the traditional medical mission model.
By thinking innovatively and creatively, we maximize our impact and facilitate sustainable change! You can learn more about MEDLIFE's origins and develop your own creative problem-solving skills by joining us on Leadership Corps 2020. Apply today via Campus Labs!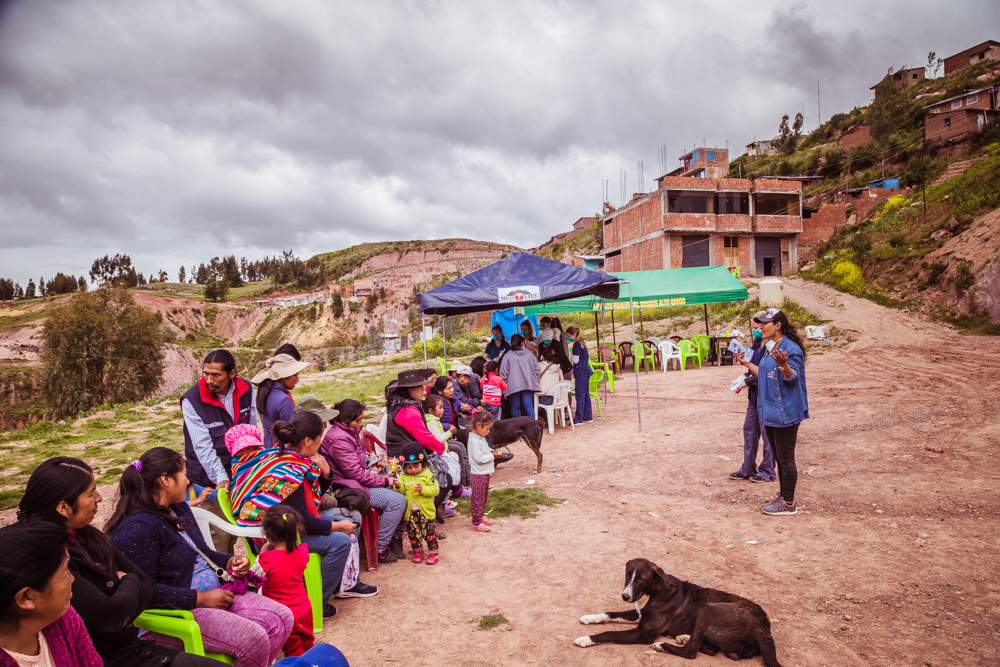 MED Resolution 7: passionateLY advocate for the MARGINALIZED
Our hope is that your Service Learning Trip inspires you to become a passionate advocate for equal access to healthcare, education, and a safe home. After personally witnessing poverty and working with community members, we encourage you to take on their struggles as your own. Amplify their voices.
Join our global movement for a world free from the constraints of poverty. You can passionately advocate for change and empower others by spreading the MEDLIFE Movement on your campus and beyond. Bring your friend on an SLT, get involved in your local MEDLIFE Chapter/Society, or start a Chapter at your university!