Items To Donate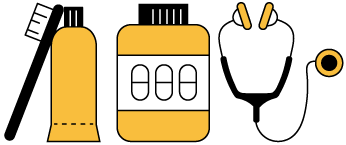 Donations for Mobile Clinics
Many of the medical supplies used at mobile clinics are donated by student volunteers. We encourage volunteers to plan ahead for their MEDLIFE mobile clinic by collecting supplies that the communities they serve might need. If you or someone from your chapter is signed up for a mobile clinic, consider bringing along some of the items listed below.
Check the list of specific donations for Lima , Cusco , Ecuador , and Tanzania .
Disclaimer
Under United States tax law and regulations, a donation to MEDLIFE is 100% tax-deductible by the person donating. Please note that the donation goal paid by volunteers to register for a Service Learning Trip covers trip-related expenses and therefore is not tax deductible. If donors have general questions about whether donations to MEDLIFE are tax-deductible, they can call MEDLIFE'S U.S.-based office at 1-844-MEDLIFE (1-844-633-5433). However, specific questions about the deductibility of contributions should be directed to the donor's qualified tax advisor.
MEDLIFE is a tax-exempt 501(c)(3) nonprofit organization.