Development Corps

Development Corps is a week-long Service Learning Trip that allows students interested in architecture, engineering, and community development to work hand in hand with local professionals and community members on the creation, execution, and planning of a development project.
More than a Mission Trip
The MEDLIFE Development Corps is a specialized Service Learning Trip for groups of engineering and architectural students or graduates seeking to volunteer and assist in the planning and construction of community development projects.
Volunteers and local professionals will develop several staircase (or other projects) plans and execute one, leaving the rest to be built during MEDLIFE Mobile Clinics, allowing MEDLIFE to offer high-quality projects for communities throughout all of our service learning trips. Working hand in hand with the community, MEDLIFE Development Corps aims to help communities break the cycle of poverty they are currently in.
Interested in volunteering at a Development Corps? Send an email to [email protected] to request a sample itinerary!
The MEDLIFE Development Corps Difference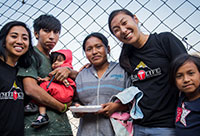 Bringing Development to Marginalized Neighborhoods
Development Corps brings long-term, sustainable development initiatives to vulnerable communities in need of community organizing or urban planning solutions.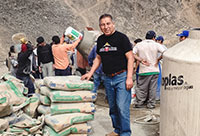 Partnering with Local Professionals on the Ground
Our projects are staffed by local architects and engineers who speak the language, understand local systems, and provide culturally sensitive development.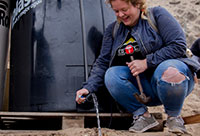 Providing Quality, Long-Term Solutions
When MEDLIFE encounters a development or urban planning issue, we find a solution and we do it right. We ensure that our work is high-quality and up to industry standards so that the issue is resolved for a long time to come.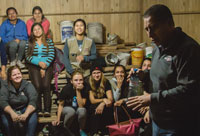 Hand in Hand Development with the Communities
MEDLIFE goes beyond treating the initial issues; we educate communities on sustainable development and ask that they split the work 50/50 with us to ensure an invested interest from the community.
The MEDLIFE Development Corps Week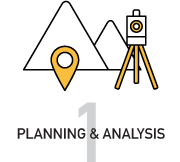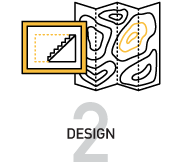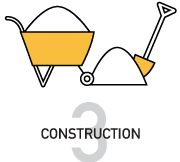 Send an email to [email protected] to request a sample itinerary!
Safety

When you sign up for a Service Learning Trip, you are automatically registered for medical emergency insurance for the duration of your trip. Visit our travel safe page or email us at [email protected] to learn more.