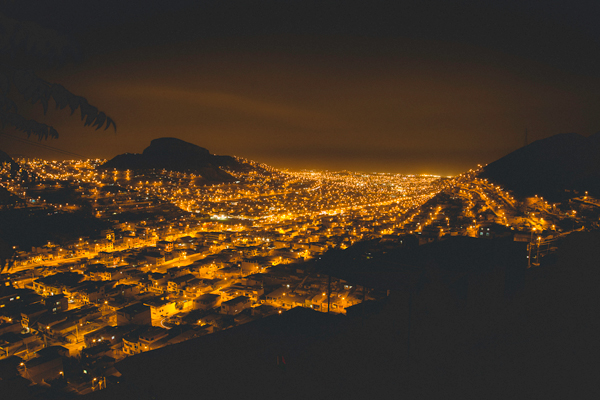 On Friday Dec. 11 MEDLIFE held night meetings to prepare for the upcoming clinic season and check on projects. First we went to check on the Empower Union Santa Fe Project, where MEDLIFE is bringing electricity to an entire community.
Here you can see some of the people present at the meeting standing under one of the new power lines.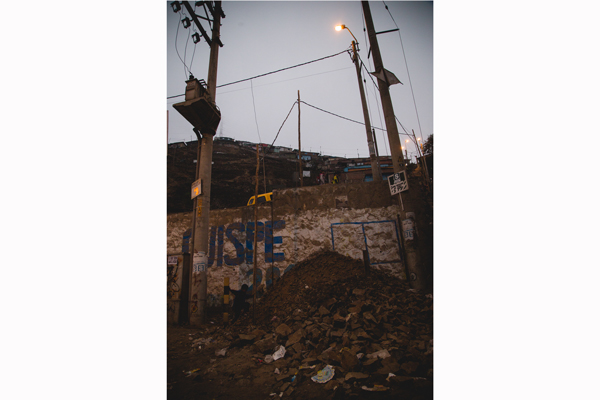 Lots of new infrastructure is in place for the electric project.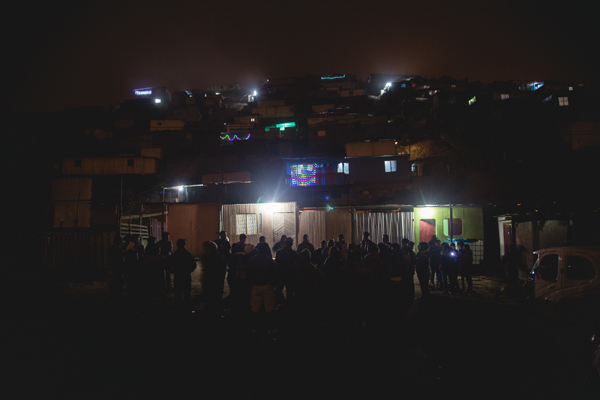 Then we went for a couple of meetings in communities in El Jardines, where MEDLIFE has not done projects before. Director of MEDprograms Peru Carlos Benavides told the community that in order to complete the project, we needed their help. If the first project goes well and the community participates, there could be more in the future. Many people there expressed the need for staircases in several locations in the community.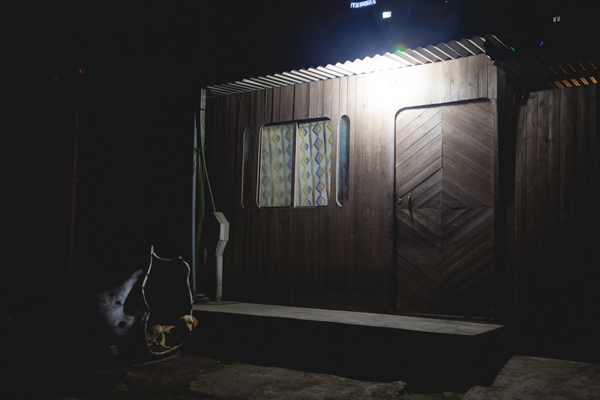 A home in El Jardines with a doghouse in front of it.