This blog is part of a series showcasing chapters that won awards in this years MEDLIFE Awards. Each week we will be talking to a chapter to hear about their keys to success. Find out how to start a MEDLIFE chapter at your school HERE.
The Miami University MEDLIFE chapter has had a very successful year! They have taken great initiative to promote our service learning trips in Moshi this past Winter. They went above and beyond by sending over 40 students to participate in a service learning trip in Tanzania. As a result, we were able to finish one of our main projects, the construction of one of our patient's house, Bibi, as well as provide medical attention to multiple areas of Moshi. 
Keep reading to find out what MEDLIFE MU Chapter President, Ellie Sidler, had to say about her chapter's recent success!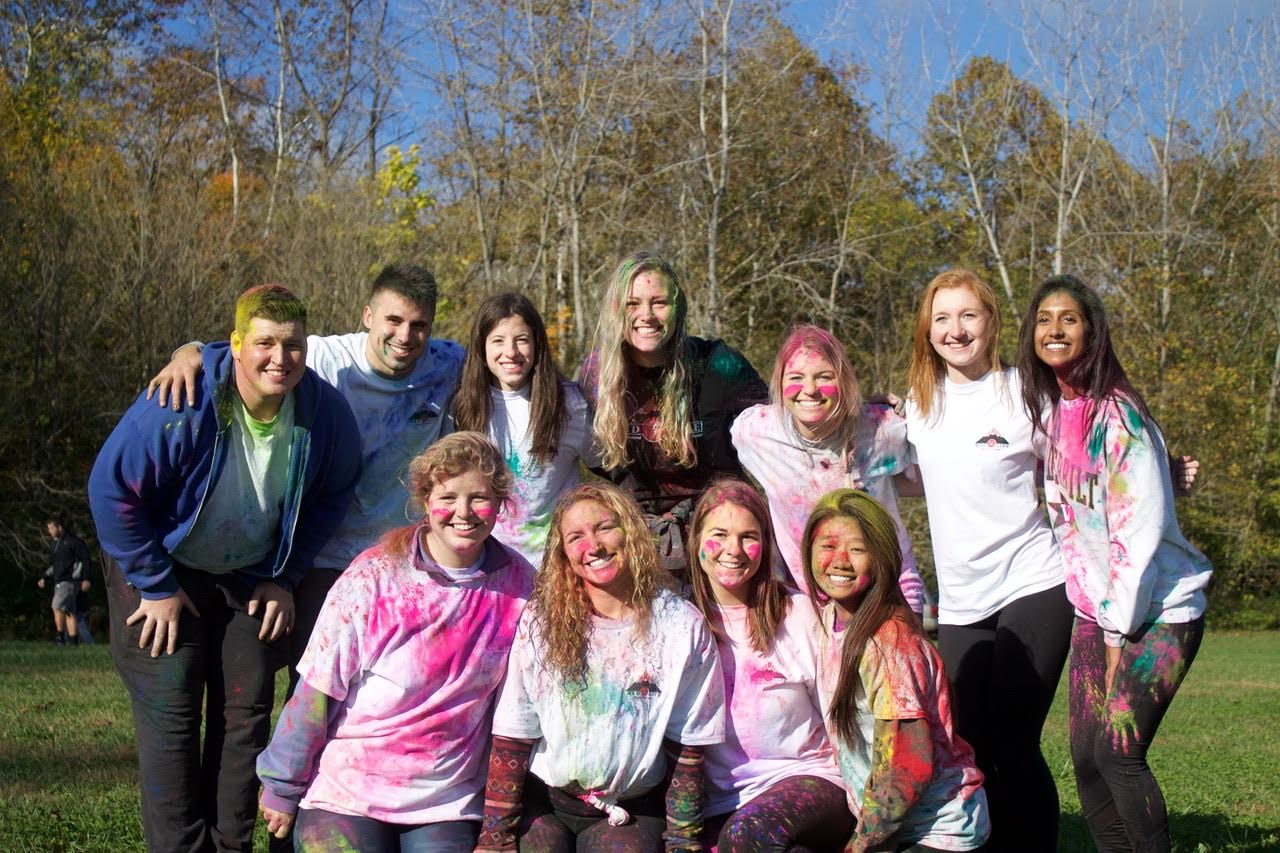 Miami University chapter members at the Color Run 5k.
How did you start to work with MEDLIFE? Why did you choose MEDLIFE?
I started to work with MEDLIFE my freshman year of college. At Miami University we have a "Megafair" where all the student organizations are able to come together and advertise their club. I was immediately intrigued by the medical brigades, local volunteer opportunities, as well as their informative and fun meetings. MEDLIFE had the best of both worlds – service abroad and locally – which perfectly aligned with my goals.
What new strategies have you used as President of your Chapter to gather support and inspire students to work with MEDLIFE?
We hoped to create a stronger community within our members. Creating strong friendships through MEDLIFE is such an amazing experience and we are trying to make sure that everyone is able to experience those relationships. Those friendships solidify student's commitments to MEDLIFE. We have hosted multiple study rooms and hope to organize a trip to a nearby forest preserve in the fall for a bonfire and a yoga event to give the members a chance to get to know someone they might now. Additionally, we use a point system where student have to get 3 fundraising points, 2 volunteering points, and attend 5/7 meetings in order to be in good standing.
In your opinion, what is your chapter's greatest achievement?
I've loved our 5K and our Hair Drive Event. I think the beautiful thing about MEDLIFE is that we are committed to helping Low Income Families Everywhere. Our 5k raised $3,000 for the Oxford Free Clinic, which serves the local population, and $2,000 for MEDLIFE missions. Our Hair Drive was a new event this semester where we encouraged our members and those in our community to donate 8 inches of their hair to Children With Hair Loss. We receive 40 donations and the event had such a positive and encouraging environment.
What did you do to get people engaged?
We try to keep our members engaged through fun and diverse meetings. We have suture clinics, blood pressure cuffs to practice with, we watch applicable documentaries, and Skype in doctors. This semester we had some challenges this semester with smooth transitions to new positions, but hope that next semester we will able to re-engage old members and engage new members with better meetings.
What is your most memorable experience working with MEDLIFE?
Going on a mobile brigade my freshman year was such a positive and wonderful learning experience. It's driven me to be more committed to MEDLIFE as well as my school work. However, more recently, creating a new event at Miami (the hair drive) was a wonderful learning experience. Seeing my vision for the event come to fruition, and exceed my expectations, was beyond rewarding.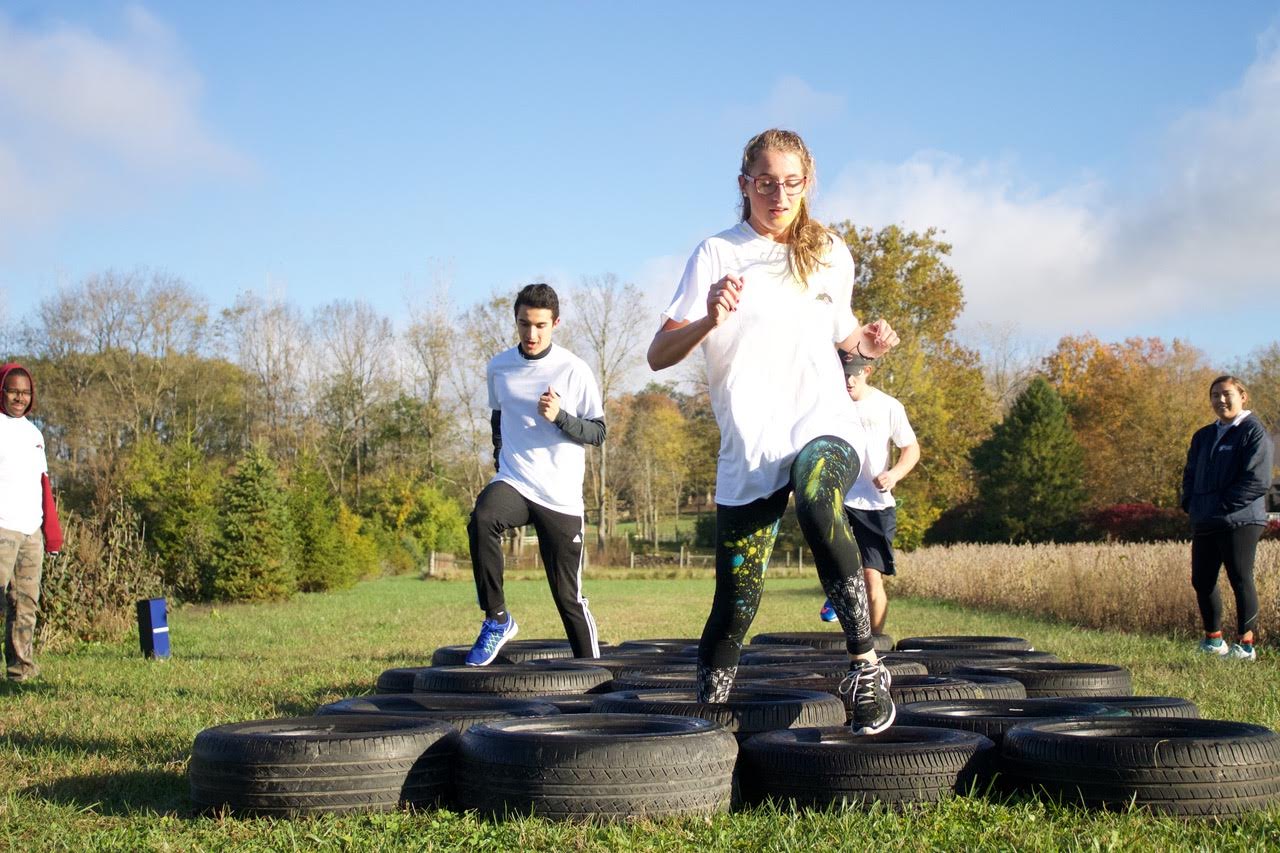 The Color Run 5k proved to be a valuable fundraiser.
What plans do you have for the future of your chapter?
We hope to continue to grow this chapter and build on our member's engagement. We have weekly volunteer events to Cincinnati and Hamilton, Ohio and both of those events provide valuable experience that we hope our members will take advantage of. Additionally, this year we will be changing out 5k theme to a "zombie run" and hope to reach out to more organizations and our community to increase their participation.
Do you have any advice for other chapters?
Lean on your fellow exec members, and support them in their endeavors. A committed and cohesive exec board can make huge leaps and bounds.