Written by Rosali Vela and translated by Rachel Goldberg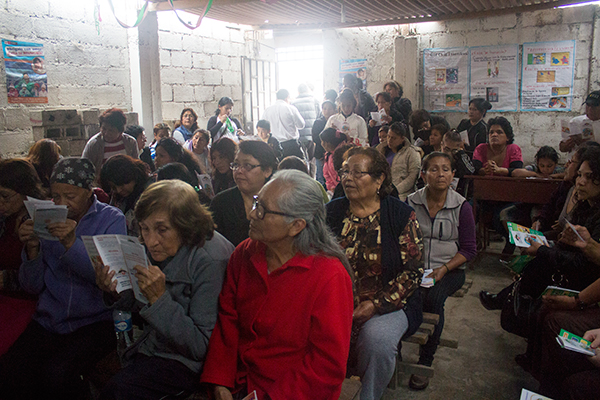 The house was packed at the educational workshop on Friday
Even though I've lived in Lima my entire life, it's hard to believe that this much poverty exists in some of its supposedly most "stable" districts. MEDLIFE usually works in the poorest districts of Lima. But we responded last Friday to a request from the municipality of Santiago de Surco, considered a model district of Lima, to hold educational workshops in two of its poorest neighborhoods.
Nobody would have imagined that so close to Surco's main plaza there exists a community, almost hidden, where though the houses are built with brick, the poverty was visible in people's faces. The second community was the same, though much farther away and more isolated. We received a warm welcome in both places; community members were interested and never stopped participating and asking questions during the afternoon.
The MEDLIFE summer interns prepared a presentation about nutrition, demonstrating how to measure body mass index (BMI) and giving advice about eating healthy. Our medical director, Dr. Jose Rodriguez, continued with information about diabetes and the importance of a balanced diet. Dr. Evelyn, the OB-GYN who has been working at MEDLIFE's Mobile Clinics, gave an excellent talk about breast cancer and cervical cancer screening, which were some of the most talked-about topics in the workshop. Finally, Maria, a health promoter who helps with the education station at our clinics, talked about domestic violence and encouraged those present to report abuse if they witness it.
These talks are the result of collaboration with the local government and a critical step in getting to know new communities prior to conducting Mobile Clinics. When we first arrive in new communities, the families there are unaware of what MEDLIFE does and why, and may be reluctant to visit the clinic, which is why educational workshops are an important part of our year-round work.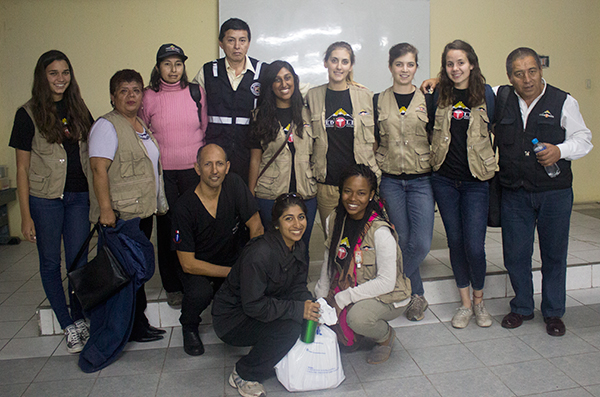 The MEDLIFE team
The visit was a first look at this process for our new summer interns, who will soon be helping to run a special Mobile Clinic just for children in Surco. "It was great to see the response from the community," said MEDLIFE Intern Hailey Bossio. "I was really nervous at first, but everyone listened attentively and really respected our efforts."