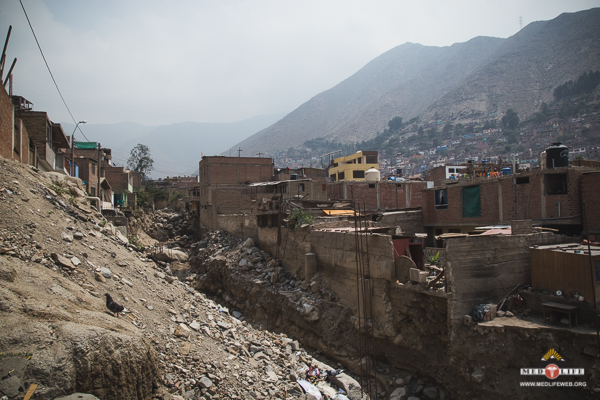 Carmen Galanza has lived in Nicolas Pierola for twenty years. She never expected to see a disaster the magnitude of the Huaycos, a flood of mud and water, that came and tore her house in half, along with dozens of others on March 15 of 2017. Fifteen days later, no organization has arrived to help those left homeless, and no one has arrived with water. "We are here, waiting and forgotten," said Galanza, "hoping they come and tell us something."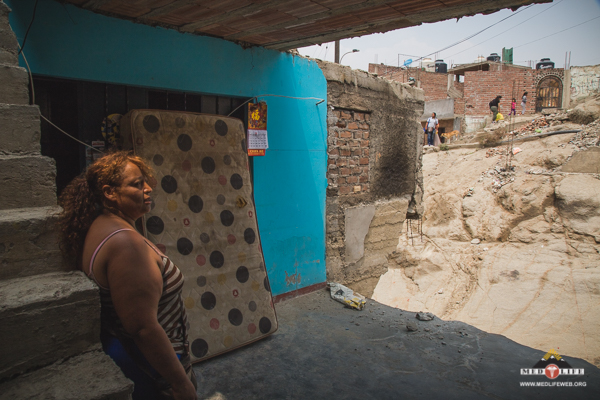 Galanza describes the day of the Huayco, which came down at 1 in the afternoon, as like "being in a disaster film. We had to run up the stairs to escape. It pulled the house apart and took everything with it… everything shook and moved horribly."
            The Huayco tore off a section of her home that used to be her kitchen, laundry room, and her brothers bedroom, leaving nothing but a gaping precipice over the massive trench carved by the Huayco.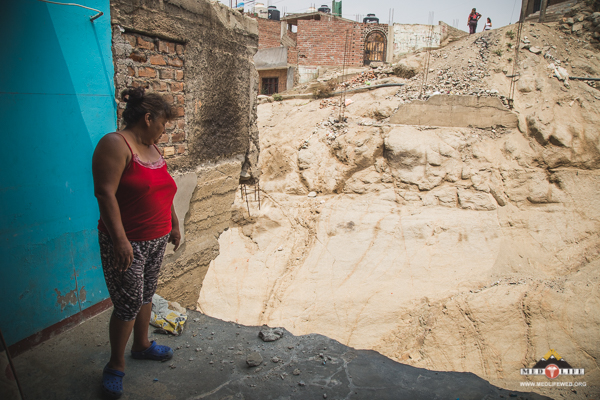 Galanza was forced to go live in a tent camp with 205 refugees displaced by the disaster from the surrounding communities. Two weeks later, little help has arrived and no one has made it to where she lives to sell water.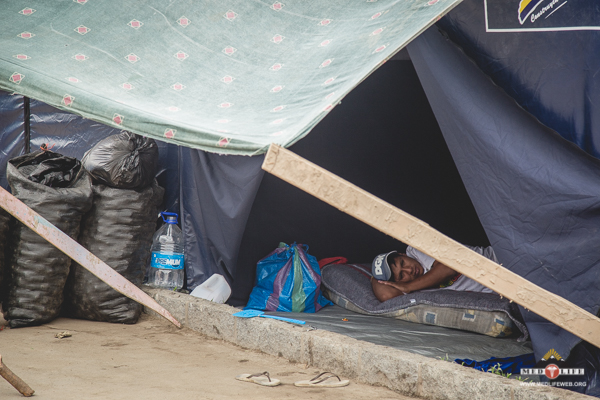 A tent at a camp for people displaced by the huaycos. MEDLIFE brought a Mobile Clinic here along with donations.
Galanza said she and her community are getting by without electricity and housing, but the water shortage has become a serious problem and people are getting desperate.
The residents of Nicolas Pierola have had to travel long distances chasing down the trucks selling water at high prices. "The other day, an old woman fell and hurt herself chasing after a water truck," lamented Galanza.
As MEDLIFE staff surveyed the community, nearly everyone we passed asked us if we could bring them water.
            "What we want now is water," Galanza said. "There are kids, there are elderly here, and we don't have water. We are asking for water, nothing more. Without water we can't do anything, water is the base of everything."
            MEDLIFE was able to contract a water truck to bring water to the residents of Nicolas Pierola and several other communities the following day. Bringing water trucks to communities that have been left dry during the crisis is one of the primary uses of flood relief donations. Please, DONATE now and help us bring water to Huayco victims.