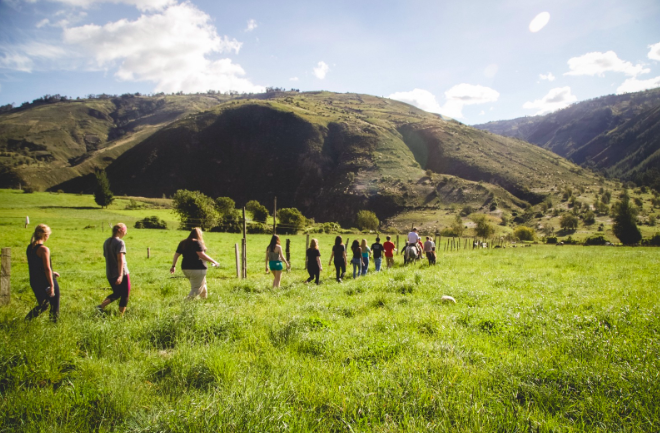 In a world heavily affected by economic disparities, there are extraordinary individuals like Sarah Hillware who embody the MEDLIFE mission of bringing medicine, education and development to low-income families everywhere. Sarah dedicated her time and skills to MEDLIFE starting in 2009 while studying at The George Washington University. In this exclusive interview, we have the privilege of delving into Sarah's remarkable contributions to MEDLIFE and understanding the profound impact that volunteer work can have on transforming lives. Volunteers like Sarah not only support health workers to provide services to low-income communities, but also acquire invaluable leadership skills and enrichment to their education through their experiences. Join us as Sarah offers a glimpse into her experiences with MEDLIFE, and how she has witnessed education, healthcare, and development converge to make a lasting difference in the lives of those in need.
MEDLIFE: What was your involvement with MEDLIFE?
SARAH: I studied at The George Washington University and was involved with MEDLIFE for 3 years, and I can say it was easily one of the best parts of my educational experience. I actually heard about MEDLIFE through, I believe it was somebody named Joe (MEDLIFE Advisor), who had sent an email to a few people, and asked if they were interested in starting a chapter. I was one of the people who responded and became president of the chapter at my university. Then I became lead for the MEDLIFE medical mission that we organized in Riobamba, Ecuador in 2011. It was an incredible experience that changed my career trajectory. Initially, I was a pre-med student, and was dead set on applying to medical school. Through my experience with MEDLIFE in Ecuador, I changed my focus and major to International Affairs and Global Public Health.
I can say that MEDLIFE had a really pivotal impact on my career. I'm now working at Gavi, which is a Vaccine Alliance. It's a partnership between the World Health Organization, UNICEF, Bill & Melinda Gates Foundation, and The World Bank. I have been working in Global Public Health and held various roles over the past 12 years. I had several internships and jobs while I was studying, and started working after graduation. I am also founder and board chair of Girls Health Ed, a non-profit which provides community-based health and comprehensive sexuality education (CSE) for adolescent girls who are in underserved areas. A great deal of my work over the last 12 years has been influenced by MEDLIFE and its model.
MEDLIFE: Is there anything that surprised you about MEDLIFE and its approach?
SARAH: On each MEDLIFE Mobile Clinic, there are 7 stations: health education, toothbrushing, dentistry, vitals, primary care doctor, gynecologist and the pharmacy. Usually, there are about 2 – 3 student volunteers per station. The first day, we took a bus to a village about 3 hours away. The community leaders gathered everyone from the local school and made an announcement about our presence and it went smoothly from there – we saw about 150 patients total. I worked in the gynecology station, holding tools, comforting nervous patients, many of whom were indigenous, and translating from English to Spanish. I was pleasantly surprised to find that all of the physicians hired by MEDLIFE are Ecuadorian and many could speak both the indigenous language as well as Spanish. They also all happened to be women, which was fitting for one of the prevalent health issues at hand in the Chimborazo area, cervical cancer and maternal deaths. MEDLIFE also has a designated person in charge of patient follow-up, which is a rarity in the tradition of medical missions. MEDLIFE's Mobile Clinics are truly more than just a mission, but a real, sustainable way to ensure that the communities in which we foster relations are not left "in the dust" so to speak when the volunteers leave.
MEDLIFE: Do you feel that your leadership skills have evolved while serving with MEDLIFE and has this played a role in your career since then?
SARAH: Absolutely, in many ways. I was Chapter President, led the medical mission to Riobamba, and I also was on the Student Advisory Board. During my 3 years with MEDLIFE, I learned the importance of being a servant leader. It's not about assuming what the needs are of a particular community, but taking a step back and asking the community what it is that they need. This simple message of listening with humility is one that should be applied at all levels of the global health and development sector. I loved and appreciated that about the MEDLIFE mission. MEDLIFE never came in and said, "this is what we would like to provide". They asked communities what it is that they need. Learning to take a listening approach is probably the most powerful leadership lesson that I have learned.
MEDLIFE: How do all these experiences and skills with MEDLIFE affect your current position?
SARAH: These experiences have given me another layer of understanding when I'm engaging with country teams and partners. I was really inspired by MEDLIFE's community-driven approach and allowing the needs of people to guide the program. That is something that I now try to do in my professional life.
MEDLIFE: So, before the last question, what would you tell a student that is thinking about getting involved with MEDLIFE?
SARAH: I would say: Please do it! I was involved with several student organizations, but MEDLIFE is one of the most important organizations that I was engaged in during my studies, and so I prioritized it over others. It can be so transformative and I think the approach it has really teaches you the values that you're going to need in your career, particularly in global health. When I first heard about the MEDLIFE Mobile Clinics, I had a few expectations in mind, some of which were met and some of which were not. Many people think of the term "medical mission" and instantaneously think of foreign healthcare professionals and underqualified student volunteers providing nothing but short-term, low-quality services with no real intention of following up with the patients. I had spent months prior to going on this SLT recruiting students, researching various global health models, and trying to put the pieces of the puzzle together to get a clear picture of what exactly MEDLIFE was all about. Interning for a well-known global health and development organization before going on the Mobile Clinics helped me get a sense of how urgent the need is for accessible primary care, but I still hadn't had a chance to do any work on the ground. MEDLIFE allowed me to do this.
MEDLIFE: This is the last question. What would you recommend or tell your 20-year-old self today?
SARAH: Oh, that is a good one. I think I would tell myself it's okay not to have a path that's a straight line because I thought, prior to the transformative experience I had in Ecuador, that I would have a traditional path of going to med school. So I'd say, just be open to having experiences that can change your life and change your trajectory. That is where you're supposed to be and that's okay.
MEDLIFE: Awesome! Well, Sarah, We've come to the end of this truly enriching interview and in the name of MEDLIFE, I want to thank you for sharing your experiences with us and all your hard work during those years.
SARAH: Thank you for reaching out to me! The MEDLIFE experience was just so enriching and inspiring that it's hard to put into words now after so many years, but I'm grateful this interview helped me recall so many memories. Keep up the amazing work!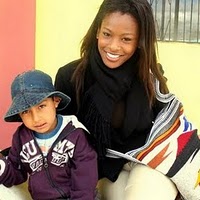 Looking to begin your MEDLIFE journey? Join or start a MEDLIFE Chapter today!