In the weeks following MEDLIFE's mobile clinics, nurses are busy traveling door to door to patients homes to follow up with those who need further care after the clinics. This is the second step. After the medical clinic has come to the patients, the nurses will come to patient's home to talk more about treatments.
In the community of San Martin, Carmen, a MEDLIFE nurse, talks to an woman in her sixties through the door of her bodega. She had visited a mobile clinic in her neighborhood and this is her first meeting with a nurse to choose to become part of MEDLIFE's patient follow-up program. Carmen explains her symptoms could be indicative of breast cancer and she should have a mammogram.
"What do I have to do?", the woman responds.
It's a valid question. MEDLIFE aims to break down the barriers to healthcare, the most obvious being the monetary, but long waits, transportation and  A trip to a clinic or hospital can mean a day away from the responsibilities at home or work, a steep cost to those living in poverty.
Carmen tells her a MEDLIFE nurse would accompany her to visits and assist with paperwork. She decides to join the follow up program to get a mammogram.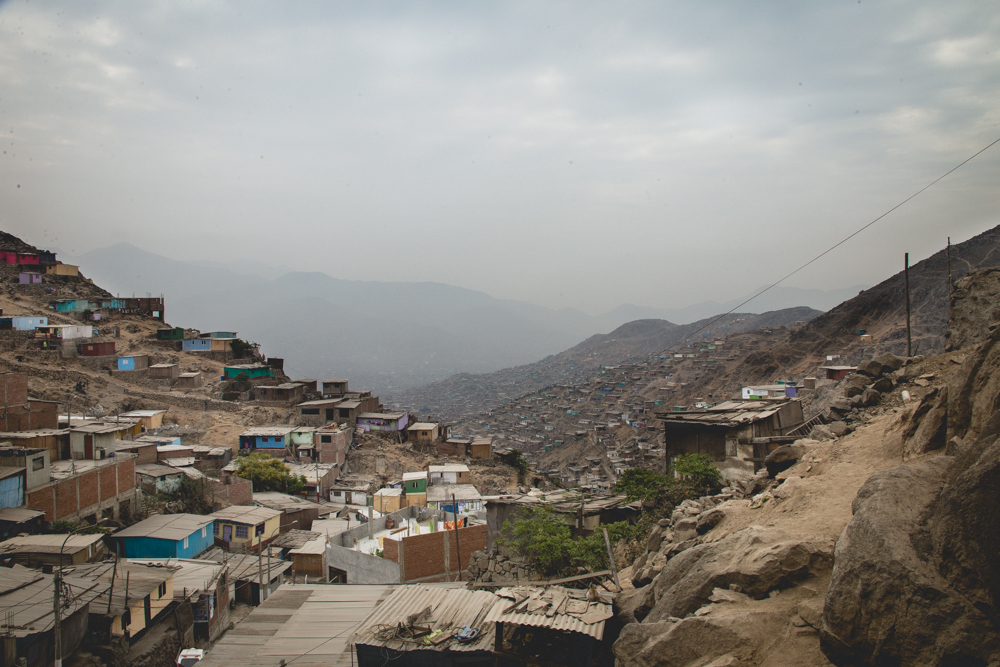 Those living in the outskirts of Lima can have a long journey without paved roads into the city for an appointment.
For Luis Oyolo, a trip to the hospital is a family affair. Luis must use a wheelchair due to a fracture in his vertebrae. He typically has at least two family members accompanying him to visits, for loading in and out of taxis and navigating the curbs and bumps of Lima.
Many taxis will choose to not transport Luis due to the burden of loading and unloading the wheelchair. MEDLIFE is able to cover most of the cost of the taxi, but the cost of time used by Luis and family members spending most of their day in a waiting room is still there.
Luis waits anxiously with his father and brother for a consultation in the National Institute of Rehabilitation in the south of Lima. This is the only hospital with a rehabilitation program close to where Luis and his family live. The waiting area is full of patients, young and old, waiting for an appointment as well, most accompanied by family. When Luis is called in, they spring at their chance to talk to a doctor.
"I was first hospitalized in a hospital very close to my home, but unfortunately not all hospitals are the same," Luis said. "I was in a hospital for 20-30 days, where the doctors did not come, they did not see me, they did not take care of me."
Finding a hospital with the right care and ease of access for a patient is crucial for a long term solution. Although it is Luis says this hospital is still close to his home, making a physical rehabilitation program one step easier. Throughout his rehabilitation, a MEDLIFE nurse will work with Luis, helping to sort out the various papers and forms.
MEDLIFE can cover almost the entire cost hospital visits and operations, although even with funding, the daunting task of navigating the Peruvian healthcare system can keep those who need care out of hospitals and clinics. One of the most valuable services MEDLIFE nurses give to patients acting as a guide to the healthcare system and accompanying them to check ups and procedures.
Money is not the only barrier to healthcare. To fully address the problem of healthcare access in a sustainable way, local and personal difficulties must also be taken into account.