This giving season, choose to support #GiveMED — MEDLIFE's fundraising campaign in conjunction with Giving Tuesday. By supporting MEDLIFE, you're supporting hundreds of thousands of people in their fight for equal access to healthcare, education, and a safe home.
To donate to #GiveMED, visit our website donation page, or text the code GIVEMED to 44-321. With your generous contribution, you will be joining the Movement to create a world free from the constraints of poverty this holiday season.
Supporting the MEDLIFE Movement #GiveMED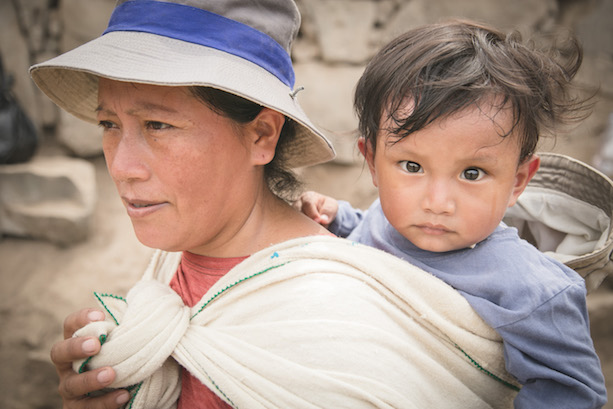 Giving Tuesday occurs the Tuesday after Thanksgiving and is a day of global giving. Fueled by the power of social media, the campaign raises millions of dollars each year for non-profit organizations and charities worldwide. This year, MEDLIFE is participating in this incredible initiative to spread our Movement and raise money to empower patients and projects like these:
Give Medicine
Felix was working a labor intensive construction job to provide for his family when he fell and injured his head three years ago. Instead of treating the injury, the hospital gave him basic painkillers and sent him on his way. When the MEDLIFE team met him in Tena, Ecuador, he suffered from convulsions, fainting, and near immobility on his left side due to a cranial fracture. Unable to afford treatment, he had been forced to live with the side effects of his injury. Fortunately, he is now enrolled in our patient follow-up program where he receives physical therapy. With support from Chapters like the University of Southern California, who donated $1000 to his surgery, we are collecting funds to sponsor a surgery for him to receive titanium mesh to replace the broken piece of skull.
MEDLIFE's team of local professionals work with patients from impoverished communities where we serve. Through our Mobile Clinics and follow-up care program, we are able to provide thousands of patients with high quality health care they would not receive otherwise. #GiveMedicine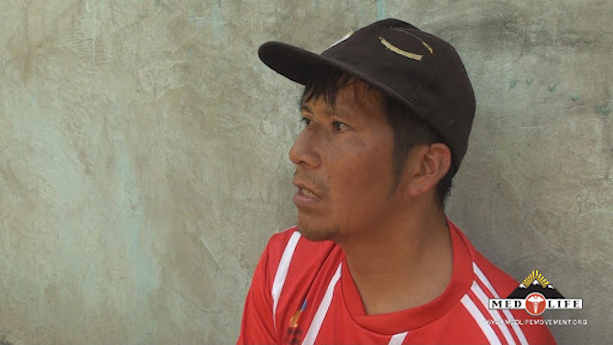 Give Education
The district of Ventanilla just north of Lima is home to thousands of people spread throughout several communities. When we work with communities like this, we work hand in hand on community identified issues. One of the primary items identified: the need for quality health care — especially women's health. Educational workshops within communities like Ventanilla cover topics ranging from breast and cervical cancer to sexual health. MEDLIFE's professional staff discusses the risks and warning signs of breast cancer and the importance of performing regular self breast exams, as well as the importance of Pap smear exams and preventing cervical cancer. Community members also receive a hands-on workshop demonstrating how to perform a self exam.
These workshops are an important part of the MEDLIFE Movement because they provide a safe and open environment where community members can express concerns. Afterwards, requests for check ups at Mobile Clinics skyrocket! #GiveEducation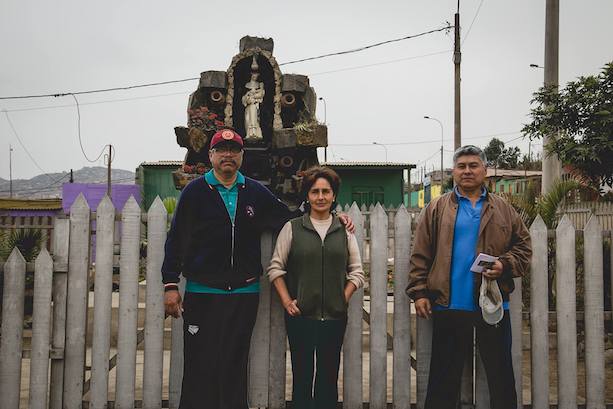 Give Development
Señora Susana lives in one of the rural communities surrounding Cusco that were part of our Healthy Homes initiative. Through Healthy Homes we work to provide better living conditions by building fuel efficient, well ventilated stoves, promoting hygiene and nutrition, and improve access to furniture. For most families, open flame stoves are their main method for cooking. Firewood is cheap and easily accessible, unlike gas. However, cooking over an open flame is dangerous and can cause serious health problems, most commonly respiratory diseases. Due to the thick smoke, family members — especially children — often suffer from cataracts, blindness, increased risk of infections, chronic pulmonary obstruction, anemia, and lung cancer.
When MEDLIFE renovates a Healthy Home, not only are we providing an easier way to prepare food, but also providing a healthier environment for families. With a new stove, people like Señora Susana can lead a healthy, happy life. #GiveDevelopment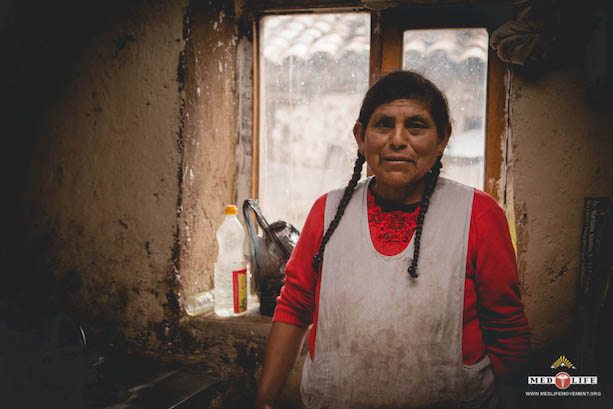 Giving Back at Home
While the ultimate goal of #GiveMED is to celebrate and encourage giving globally, a parallel goal is that this initiative brings our Movement, Chapters, and fundraising together. We're calling on all of our Chapters to hold a fundraiser on Giving Tuesday to support the Movement as a collective, worldwide group. Chapter members will hold any fundraising event that they want, big or small, on Tuesday November 27, 2018 to encourage their friends, family, and even kind strangers to #GiveMED.
Similarly, we encourage you to support the Movement throughout the entire giving season by not only donating but also sharing projects from MEDLIFE's Headquarters and the incredible work you do at home on social media using the hashtags #GiveMED and #MEDLIFEMovement.
To donate to #GiveMED, visit our website donation page, or text the code GIVEMED to 44-321.