One of the central pillars of the MEDLIFE Movement is providing quality education.
Many of the communities we work with are faced with poor infrastructure meaning that school rooms are small or non-existent and they are not built to properly shelter children from the elements, as well as a lack of resources for teachers. MEDLIFE stepped in to fill the gap by introducing a long-term, sustainable solution: the MED Center for Primary Education.   A variety of free educational programs for children and adults are offered at the MED Center for Primary Education.
From March to June this year, students from the Universidad del Pacifico in Lima are offering their time and talents leading workshops for children age 5 to 12 every Sunday at the MED Center for Primary Education. Covering a variety of community-selected topics – from English language to practical communication skills – these workshops aim to empower the youth in impoverished communities surrounding Lima.
Keep reading to learn more!  
Creating a Partnership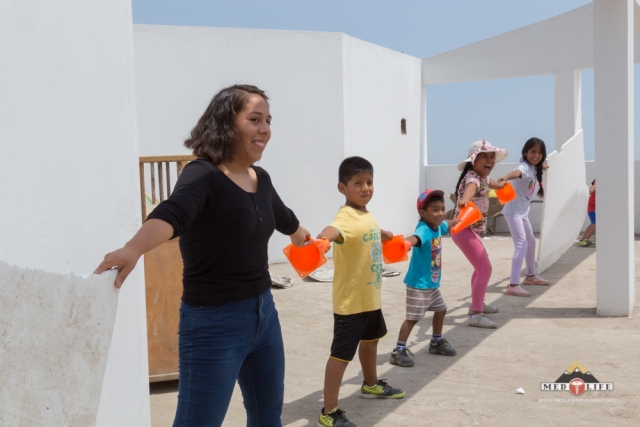 Following a successful collection of youth enrichment classes at the MED Center for Primary Education during the summer (December to March in the Southern Hemisphere), community members asked MEDLIFE to continue course offerings during the school year. While our team was eager to continue the program, we were faced with a tactical issue: the volunteers facilitating classes would be returning to school as well and therefore would be unable to participate in the program.
Upon hearing about the issue, volunteer instructor Katya Haro Köell who studies at the Universidad del Pacifico and had also coordinated previous workshops at the MED Center for Primary Education reached out to MED Program Education Intern Ariana Cerna and proposed the idea of an alliance between MEDLIFE and the university. With the communities facing a need for quality education, Katya stated the partnership would be a great way to give back and potentially benefit both institutions.
A meeting was coordinated with the Universidad del Pacifico's Servicio Social Program Director Katia Gonzales Becerra, where it was agreed that the school would include the MED Center for Primary Education on the approved list of organizations where students could volunteer and earn practicum course credit toward their degree requirements. Once students signed up to work with MEDLIFE, they were committed to fulfill their volunteer requirements for the remainder of their practicum course. Thus, a partnership was created.
With these new volunteers, MEDLIFE is guaranteed to have hardworking, bright students working in the MED Center for Primary Education. As part of the partnership, 20 volunteers are teaching each Sunday – offering nearly a 1:1 student to teacher ratio.  
In return, MEDLIFE provides student volunteers with the opportunity to complete their required practicum course credit, coupled with a two-day field education training prior to their participation covering teaching methodology strategies, leadership techniques, and the structured creation of workshops. Volunteer teachers also have the opportunity to gain hands-on experience working with students with different realities from their own.
MEDLIFE's Support 24/7/365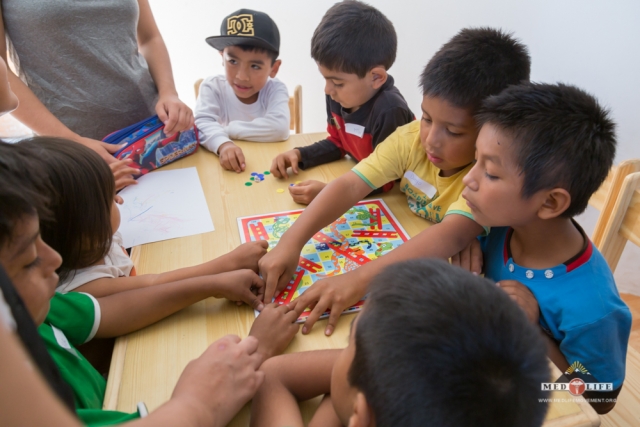 MEDLIFE works year-round in our efforts to grow the Movement. We have developed a patient follow-up program in order to support our patients after a Mobile Clinic, and we have full-time, in-country staff members who continue to work hand in hand with communities after our volunteers return home.
The partnership between the MED Center for Primary Education and Universidad del Pacifico is another great example of our efforts at sustainable education services. As we continue growing the MED Center for Primary Education – both physically and with expanded educational opportunities – local support from established organizations in Peru like Universidad de Pacifico is a great advantage to our program offerings.
You can also support MEDLIFE's year-round work by participating in a Service Learning Trip or donating to the MEDLIFE Project Fund.
Stay tuned for more updates on MEDLIFE's partnerships in local communities soon!