In a year of unprecedented challenges, the MEDLIFE Movement worked hard to spread kindness and cheer. Thanks to your generosity during the giving season, the holidays were a little brighter this year. To welcome you back from the break, let's recap eight holiday impact highlights from our celebrations with our partner communities across the globe.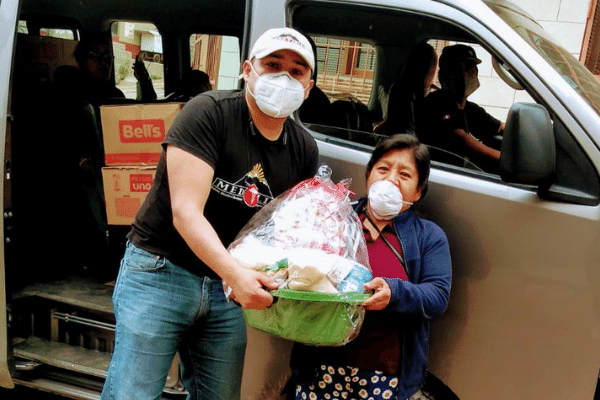 1. Holiday baskets in Lima
Although the pandemic has put our Mobile Clinics on hold for now, we've continued to strengthen connections and build bonds with follow-up patients in our partner communities. To celebrate the holidays, the MEDLIFE team in Lima delivered gift baskets as a special surprise for our follow-up patients.
2. Gifts & hot chocolate in the Andes
To celebrate the holiday season in Cusco, our local team traveled to the remote community of Huacapunku in the beautiful Andes mountains. Thanks to your support, we were able to deliver gifts to 150 children and share hot chocolate with 250 community members!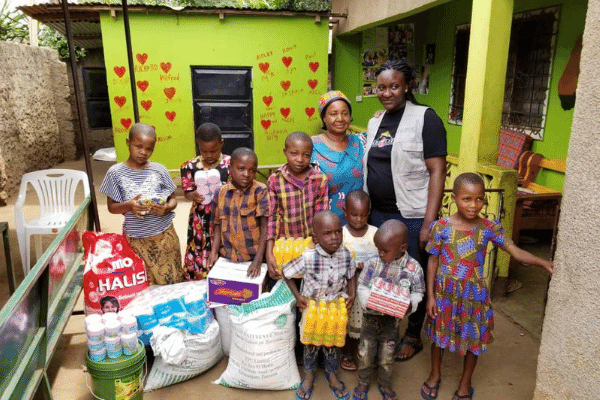 3. Supporting children facing homelessness in Tanzania
The MEDLIFE team in Tanzania welcomed the new year with a delivery of food and essential hygiene items to over 100 children in local homeless shelters. Although the majority of our COVID-19 relief efforts have been focused on countries like Peru that have been especially hard-hit by the pandemic, we're still working to make a difference across all of our sites!
4. Partnering with corporates in Lima
In December, our team in Lima joined forces with Roky's Peru, a popular local restaurant famous for its Pollo a la Brasa or rotisserie chicken. With their help, we were able to deliver 500 holiday meals to families affected by the pandemic! Thank you Roky's!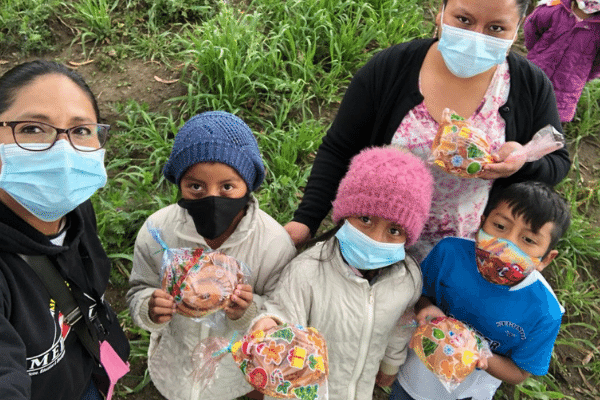 5. Holiday traditions in Ecuador  
Enjoying panettone – a sweet bread with candied fruits – is a holiday tradition in Latin America. A Navidad celebration without this tasty treat just wouldn't be the same! Because of your fundraising efforts, our team in Ecuador was able to spread kindness this December by delivering 300 panettones to the communities of Calpi Loma, Pulingui, and Shamanga. 
6. Meals & treats in Lima
One of our biggest achievements in 2020 was developing a network of Community Soup Kitchens by working hand in hand with leaders from low-income neighborhoods. We began this initiative in Peru and its success allowed us to expand into Ecuador! Over the holiday season, we distributed over 400 panettones through our Community Soup Kitchens in Lima to help spread joy and cheer!
7. Supporting families in Cusco
In the tourist hotspot of Cusco, COVID-19 has created major difficulties for families that once relied on the travel industry. To help them bounce back in 2021, we partnered with the Intrepid Foundation to deliver nutritional relief to 356 households who've faced income loss and food insecurity due to the pandemic. Thank you to the Intrepid Foundation for making this initiative possible!
Do you know any businesses or corporations that might be interested in sponsoring a food delivery? Use our letter template to reach out to them and help us build connections! 

8. Half a million meals served
With just a few days of 2020 remaining, we reached our goal of serving half a million meals! Across borders, languages, and cultures, food brings us together. And this year, food has united MEDLIFErs across the globe as we've brought hunger relief to families facing food insecurity. 
To everyone who fundraised, donated, and shared the campaign, we are deeply grateful for your support. Thank you so much for making this huge milestone possible! We can't wait to continue fighting for a world free from the constraints of poverty with you all in 2021.
Thanks for joining us for this recap of our holiday impact highlights from 2020. Remember, the holiday season may be over but human kindness and generosity bring hope all year round! Donate now to support our work in 2021 and help us reach 1 million meals!