Jorge's ramp is complete! The MEDLIFE Summer Intern 2016 project was inaugurated yesterday, and Jorge used his ramp for the first time. After fundraising over $700 in 7 hours, the project construction began: his home transformed and we were able to add the ramp, redo the roof and frontal structures, add plants and paint the exterior! Jorge is now able to leave his wheelchair-accessible home and is no longer confined to staying inside despite his limited mobility. He is excited to be able to play with his son and engage with his family outdoors. Thank you to all donors – it is because of you that we were able to make a positive impact on Jorge's family.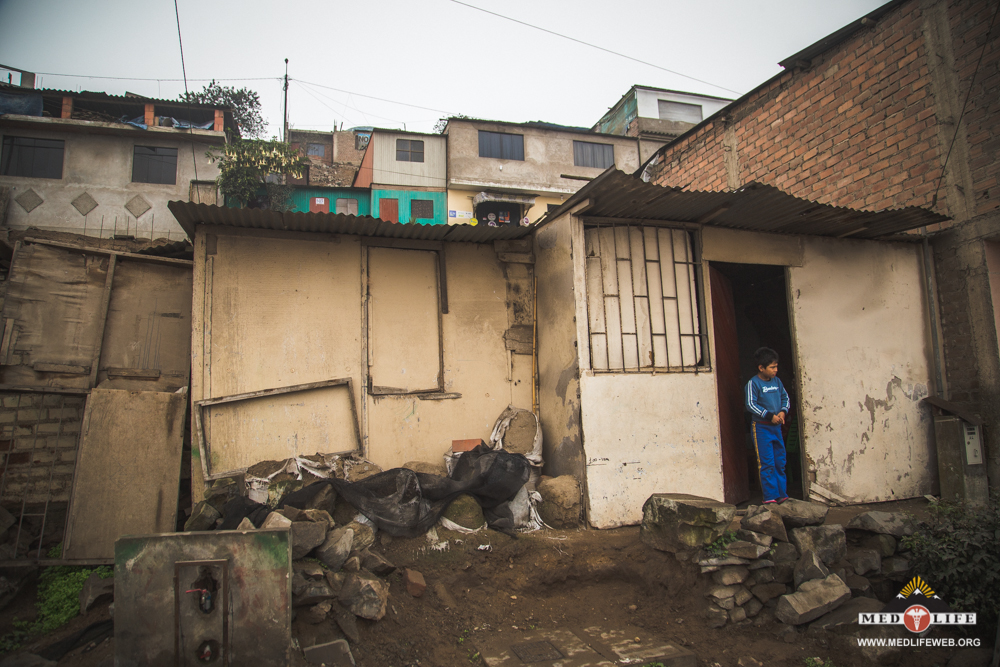 Before reconstruction: Jorge Sanchez's son stands outside his family's home, a home with such an unsafe entrance, that his father is confined to staying inside due to his limited mobility. The grounds prior to reconstruction were uneven, dangerous and definitely not wheelchair-accessible.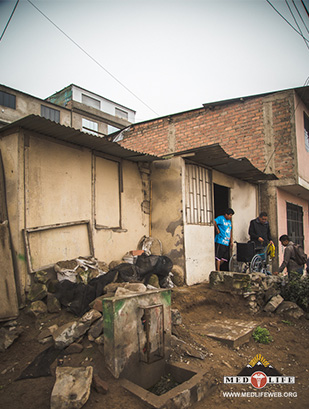 Measurements for the new ramp were being taken to ensure that Jorge could roll his wheelchair down the entrance as safely as possible. This ramp would change his life; allowing Jorge to enter and exit as he wishes despite his cerebral atrophy.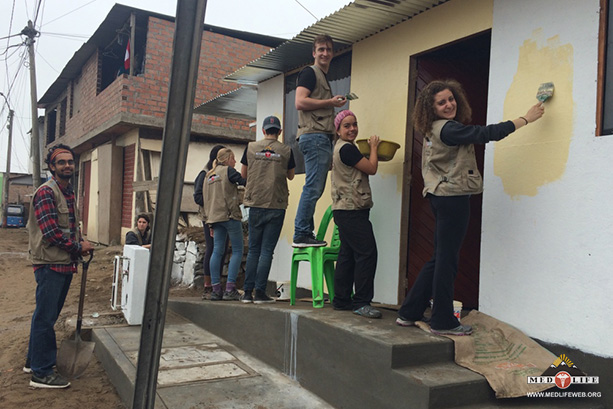 MEDLIFE Summer interns worked on Jorge's home this week, building the ramp they are standing on in this photo. After fundraising over $700 in 7 hours, the extra funds went towards repainting, adding plants, reconstructing the frontal house structure and replacing the roof.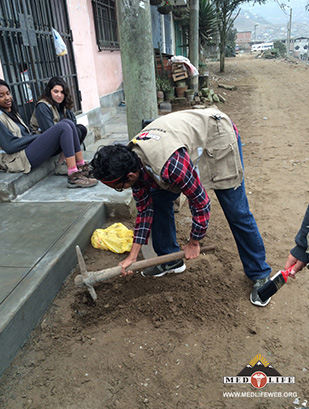 MEDLIFE Summer intern, Yash Diwan, is digging holes for the plants that were planted as the final step of this project.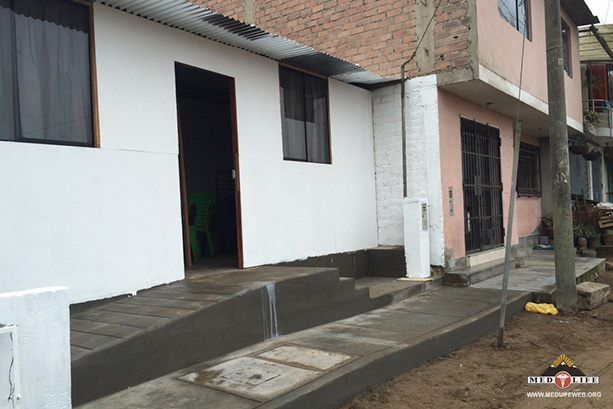 Prior to painting the house: the concrete ramp was constructed efficiently, designed with stairs on one side and a ramp on the other. The roof has been replaced, windows have been built, and a new exterior has been constructed. These improvements will provide Jorge's family with a safer and improved living environment.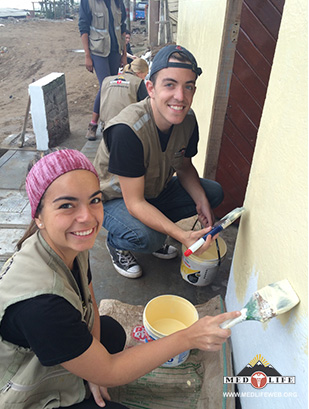 MEDLIFE Summer interns, Eliza Gomez & Ian McHale painting the new frontal structure of Jorge's home. Painting the house offered a new landscaping to accompany Jorge's ramp.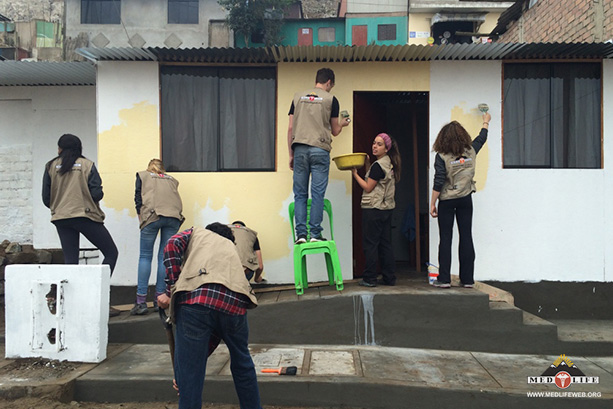 MEDLIFE interns at work: some are painting, some are sweeping dirt off of the ramp and some are digging holes for planting. The house took two coats of paint and the ramp was to be painted with a white double layer.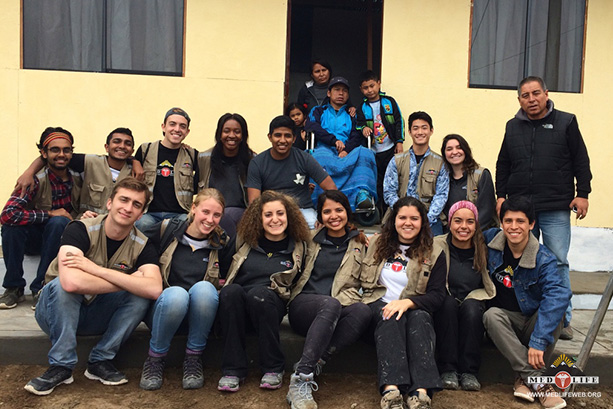 MEDLIFE Summer interns with MEDLIFE project engineers, Director of MEDprograms Peru, Carlos Benavides and Jorge Sanchez along with his family. The group sits on the final, completed ramp in front of Jorge's newly designed home exterior.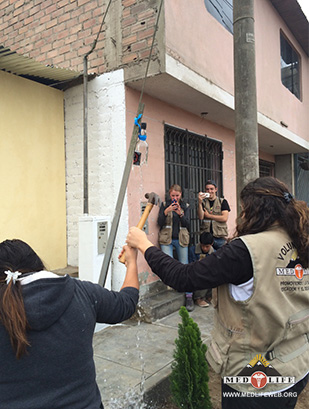 MEDLIFE Summer intern, Georgina Mezher, joins Jorge's wife in inaugurating the completed ramp project, after saying a final few words. Everyone is happy to watch Jorge use his ramp for the first time.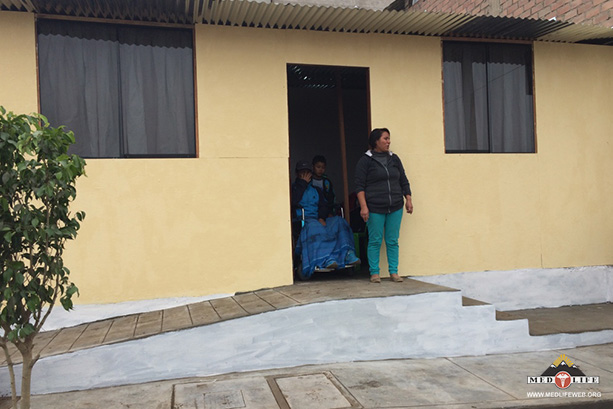 The final, completed ramp project for Jorge Sanchez and his family. His wife speaks on behalf of his family's happiness and gratitude for MEDLIFE's help in improving their daily lifestyle through this ramp. His wife states, "Now my son can play with his father outside, and my husband can enjoy his time with the kids."