Last friday, the community of Laderas Nueva Esperanza was able to inaugurate a new water reservoir. The project was the result of three years of collaboration between MEDLIFE, leaders from Laderas and the sponsorship of the University of Wisconsin-Madison and University of California-Berkeley MEDLIFE chapters. Through fundraising efforts and donations, the UW-Madison and UC Berkeley chapters were able to contribute to the project and members were present to witness the inauguration.
Laderas, located in the foothills of Lima, is not serviced by SEDAPAL, the city water supply of Lima, and relied on purchasing water from private vendors at a higher price. The water reservoir will help the community by allowing them to store more water in a clean and sanitary facility.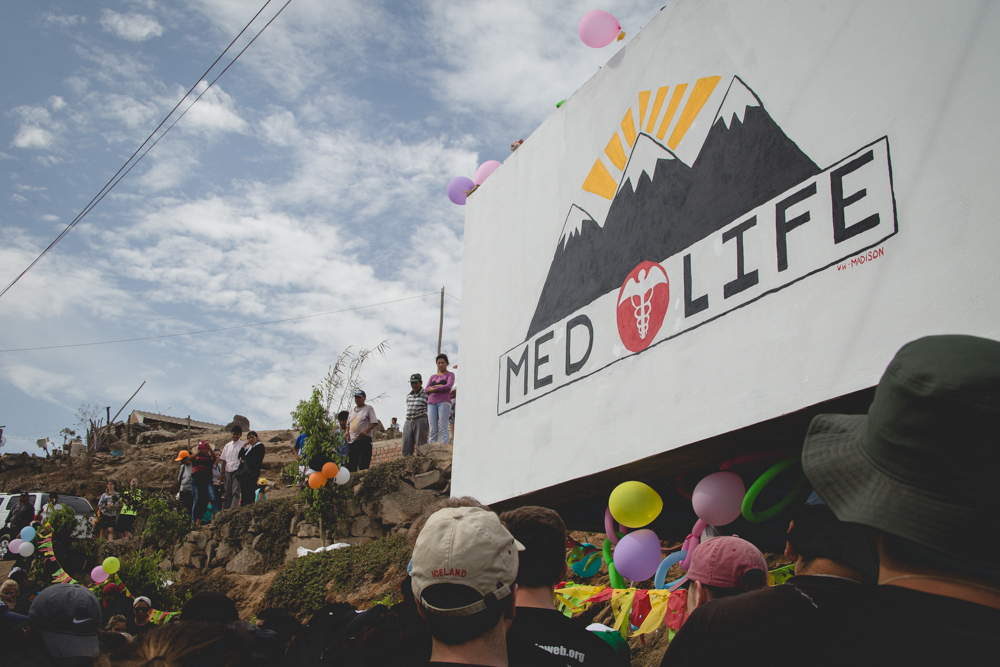 The new water reservoir in Laderas Nueva Esperanza.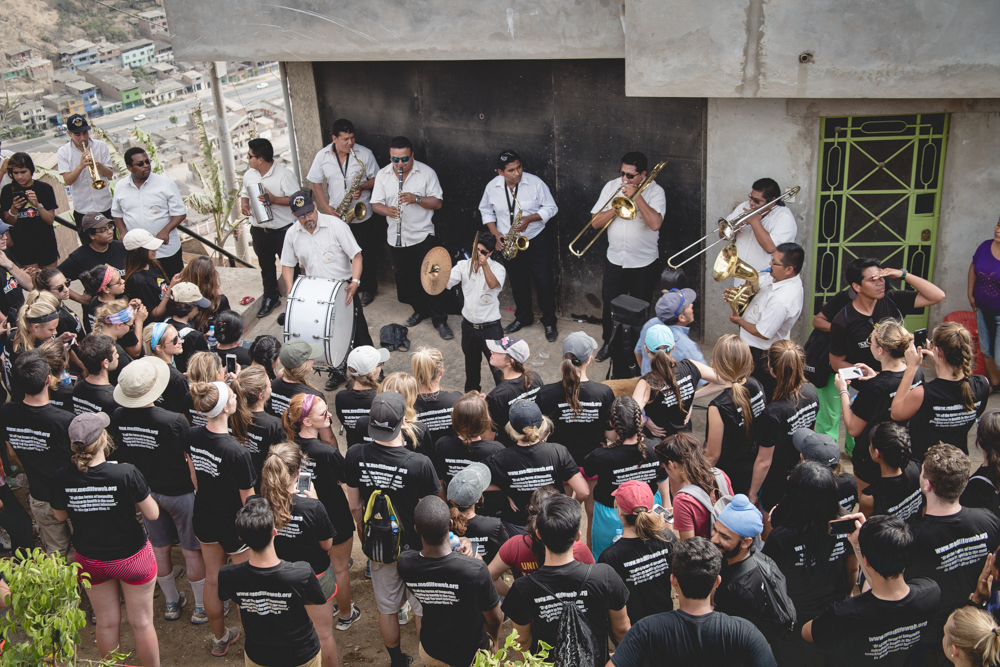 A band played to celebrate the completion of the new water reservoir.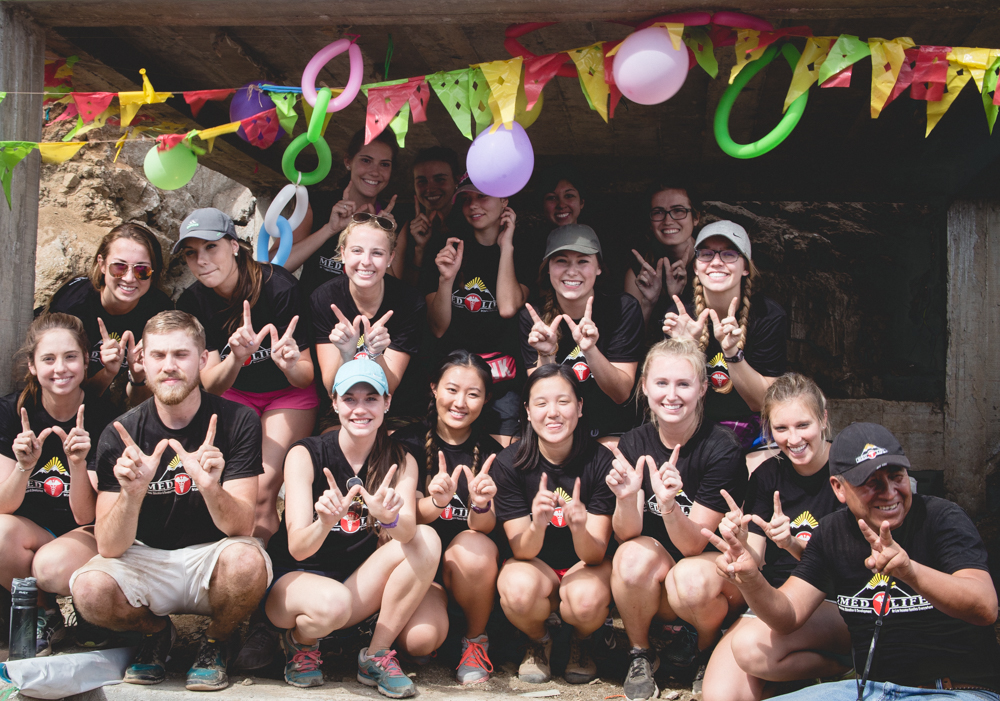 The University of Wisconsin-Madison helped fundraise for the construction of the water reservoir.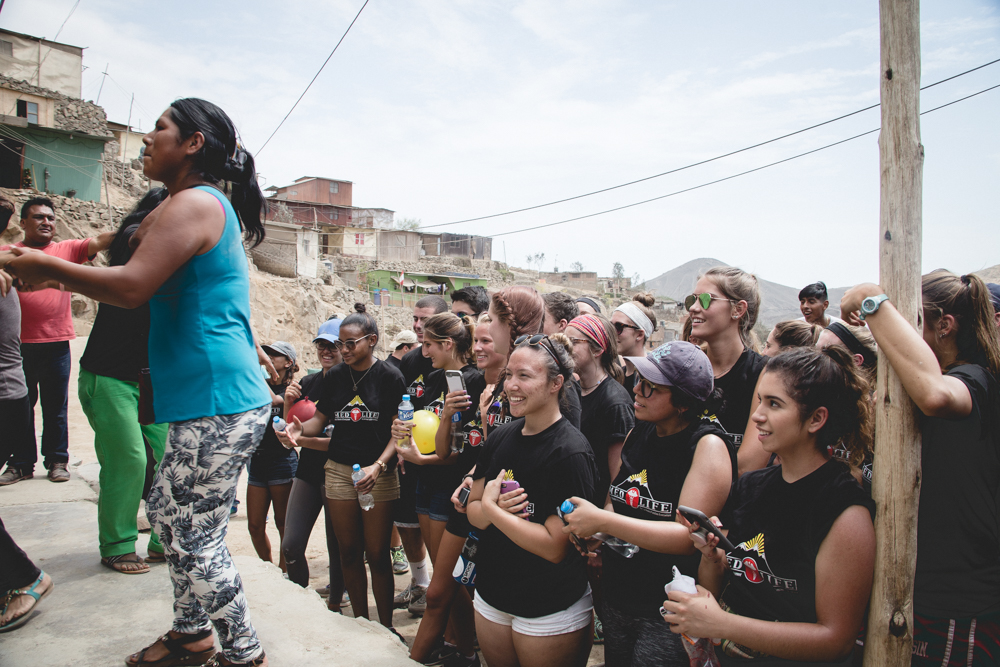 Volunteers from UC Berkley and UW Madison celebrate with Laderas Nueva Esperanza.