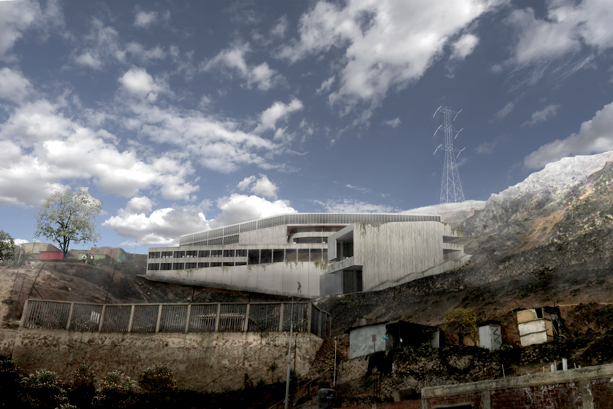 At MEDLIFE, we focus on providing comprehensive services and healthcare to the communities we partner with. In this, chapter fundraising supports our capacity to provide essential services to community members in need. This year's goal is for each chapter to fundraise $2000 per academic year. These funds will go towards our first MED Center which will be located in Union Santa Fe, Pamplona, Lima, Peru.
The drive and motivation behind us building MED Centers is so that we can directly impact more community member's lives with our work, and facilitate an even stronger relationship between MEDLIFE and community leaders. The MED Center will be focused on a trade school for children and adults, offer basic medical/dental services, and serve as a community center focused on the particular development issues that community faces.
For example, in Union Santa Fe, obstacles to obtaining land title is a major issue preventing people from advancing. To enhance community development, we would utilize the MED Center to provide the support of law students and pro-bono lawyers to the community. This is just one example of the essential comprehensive services the MED Center will offer.
In addition to the services provided to the community, this center will also encompass hostel style living areas and conference rooms so that we can remain in the community for more time during and outside of clinics. This way, we will continue building relationships between volunteers, staff, and community members during all aspects and stages of our partnerships.
Check on the digital projections below to see more about our concept of the MED Center!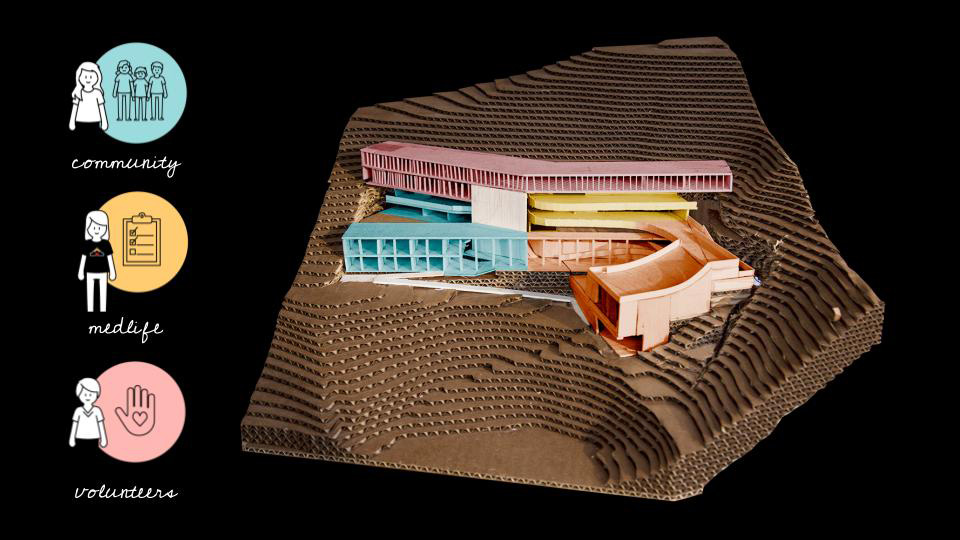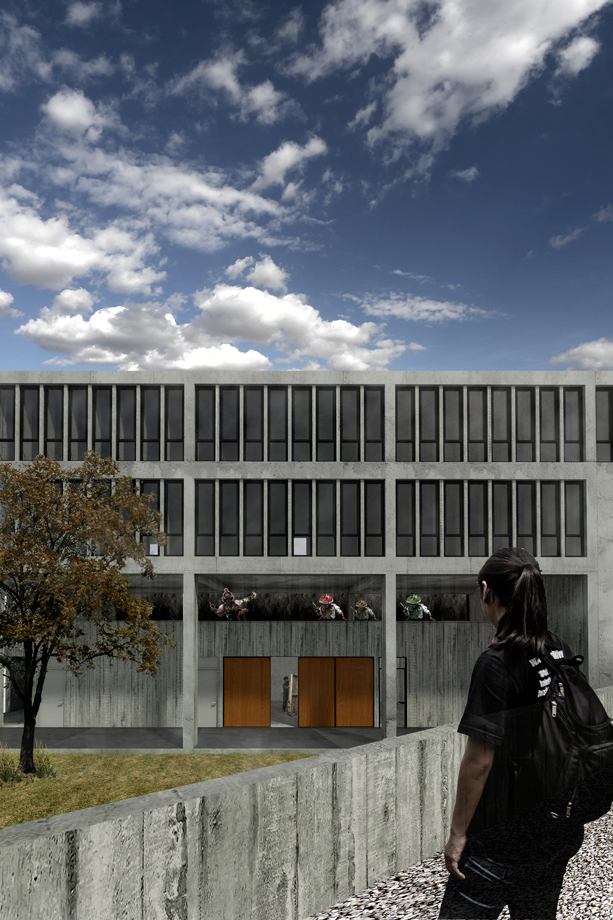 Exterior view of the MED Center.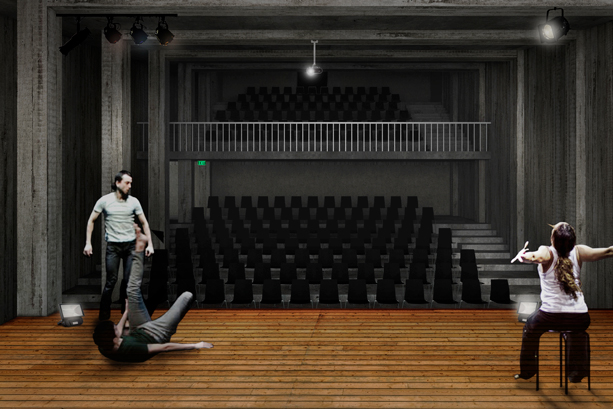 Auditorium.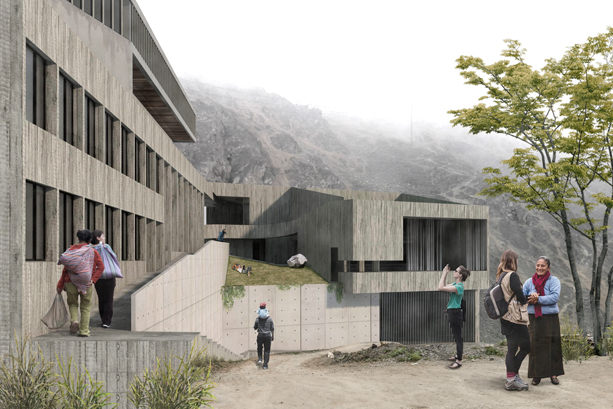 The MED Center will be used for general purposes.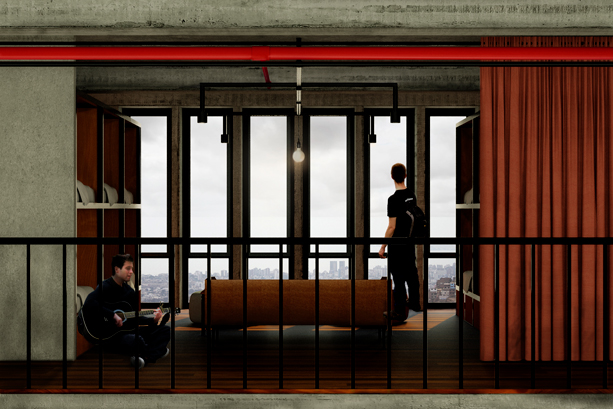 Hostel style living quarters.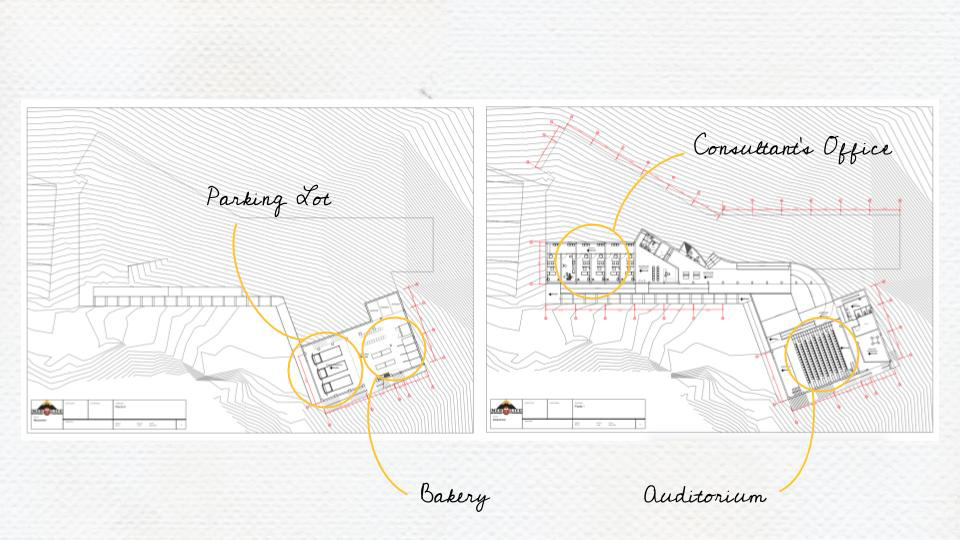 First level.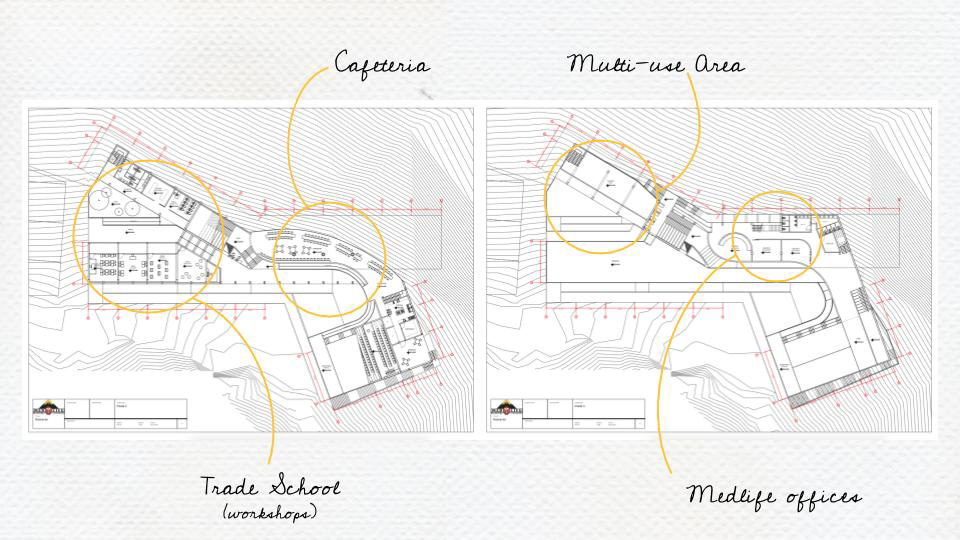 Second level.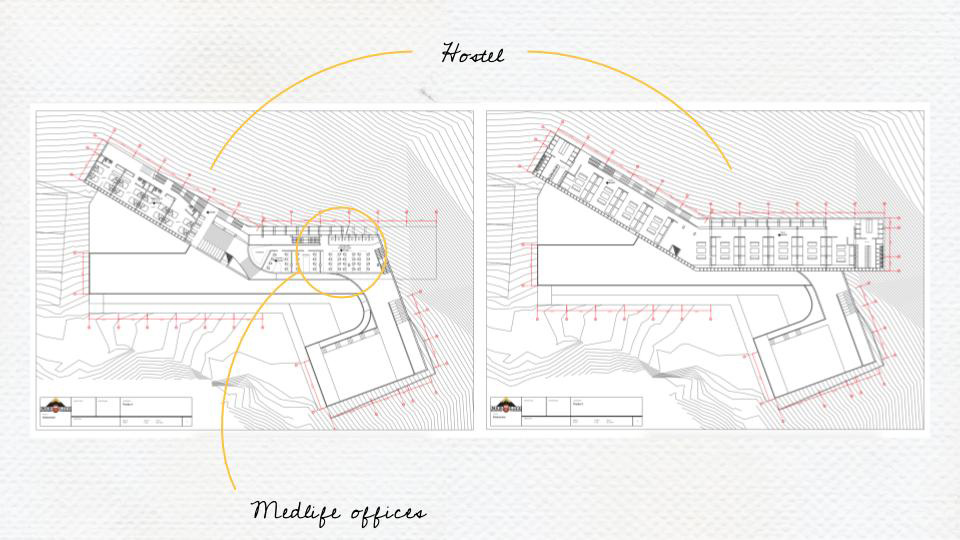 Third level.