On Friday 9th September, we held our first PAP smear educational workshop.  MEDLIFE has been carrying out PAP smears to test for cervical cancer since some of our earliest clinics.  However, recently our nurses have noticed that many women have not been benefiting from these results as they have never been educated on how to read them correctly.  Women who were being given normal results were worrying that they had cancer as they didn't know what a positive or a negative smear looked like on paper.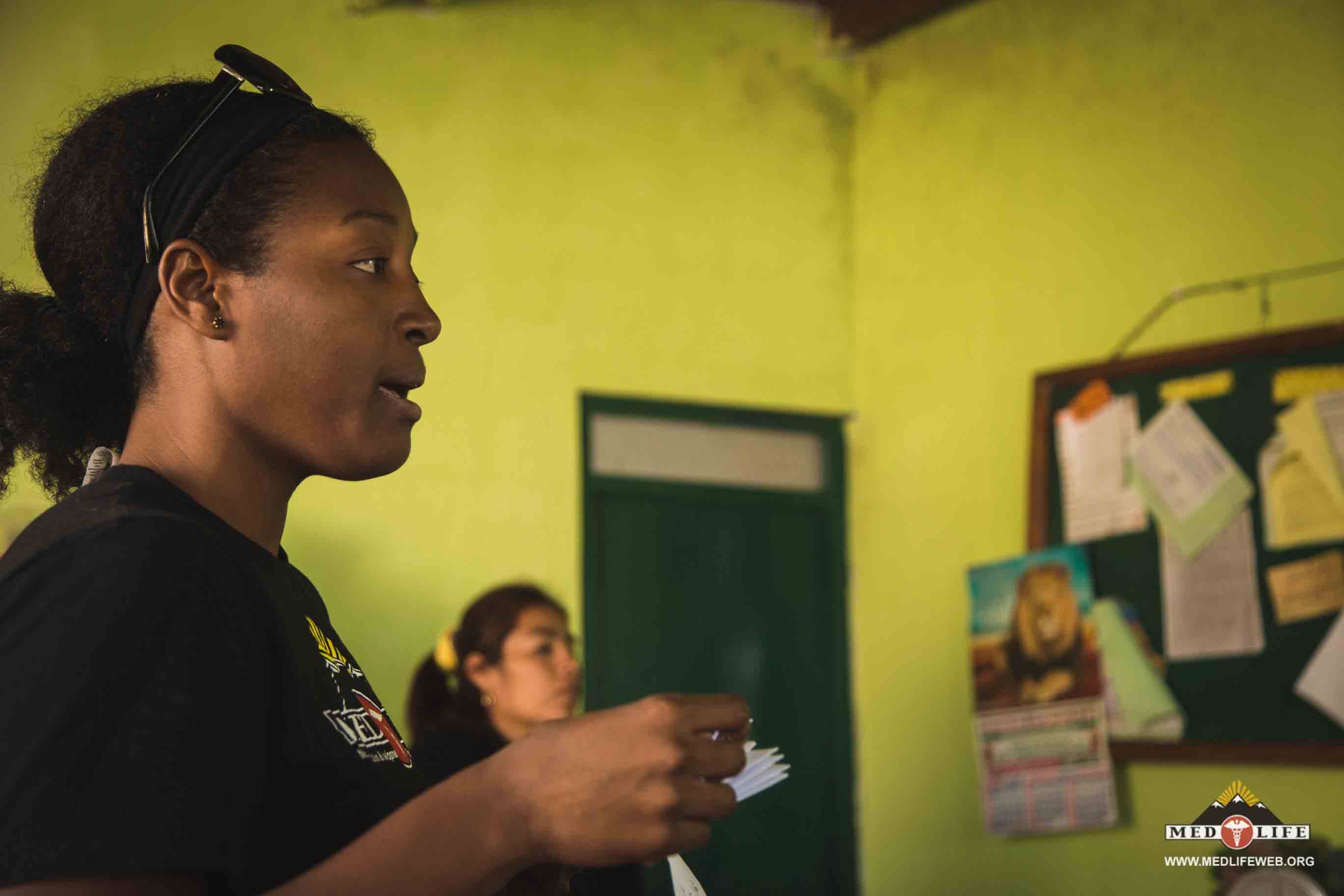 Zaida Lara talking the group through their results.
Therefore, the MEDLIFE nurses have been collaborating with obstetrician Zaida Lara to design a workshop that goes hand in hand with giving out the results of the tests.  The first of these workshops took place in the community of Kawashi, Villa María del Triunfo where Zaida, along with MEDLIFE nurses Ruth and Carmen, talked the women present through reading their results.  Zaida explained to the group what a positive result would look like compared to a negative result and what the different types of abnormality could be.  For example, she explained how a result that showed up as being 'abnormal' could be anything from a yeast infection to an early onset cancer.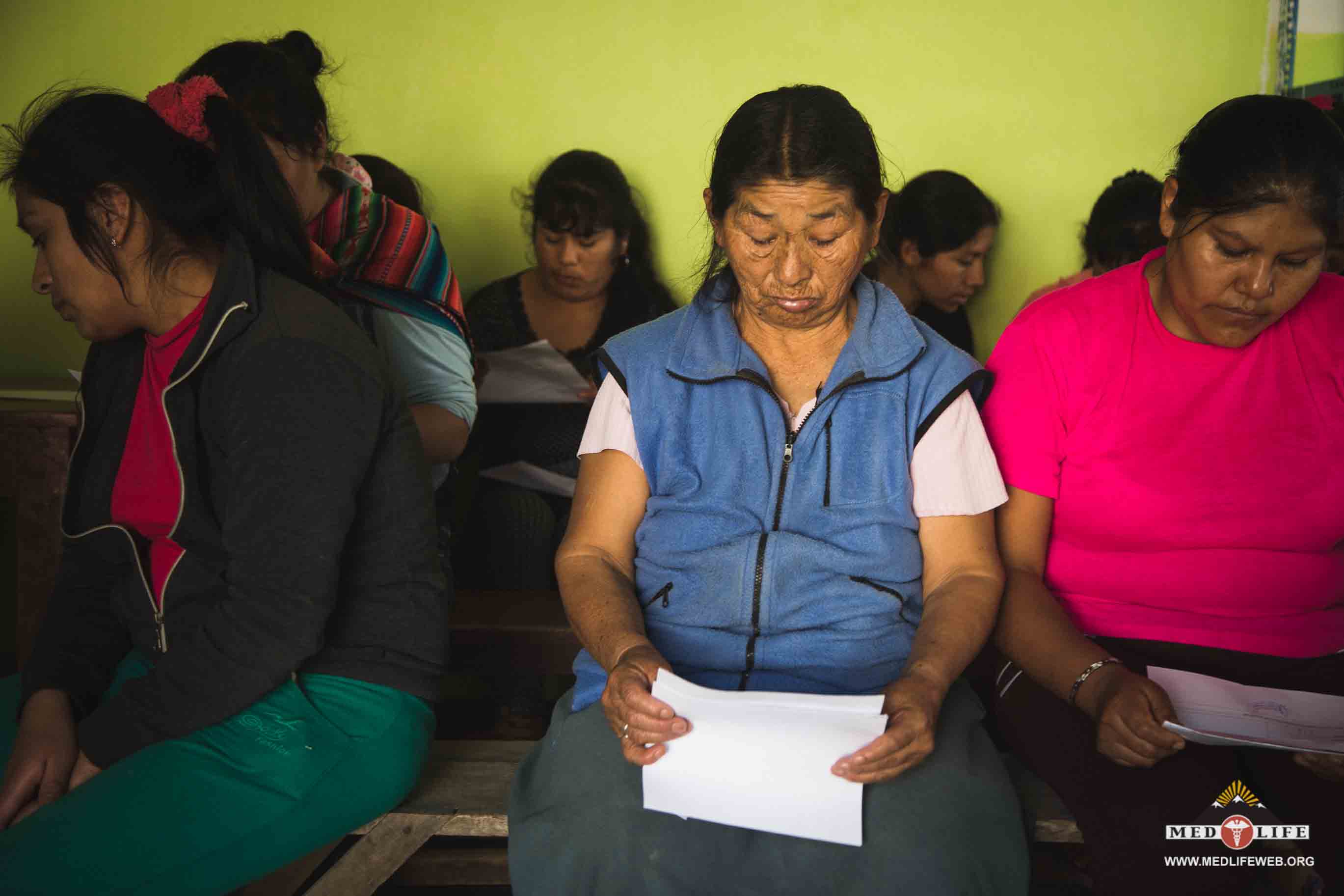 Some of the women at the workshop looking at their results.
The woman who attended the workshop were clearly pleased to hear this news; "as soon as I opened my result I began panicking, having someone to talk through it with me and explain every step made it that much easier," one woman told us.  The workshop also meant that the women were able to talk to the nurses about their individual results and what the next steps would be.  For the first time, they were able to act immediately if there was something wrong with their results and know the exact course of action to take.  Furthermore, it allowed us to quickly and efficiently get the patients who need more help into our follow up program.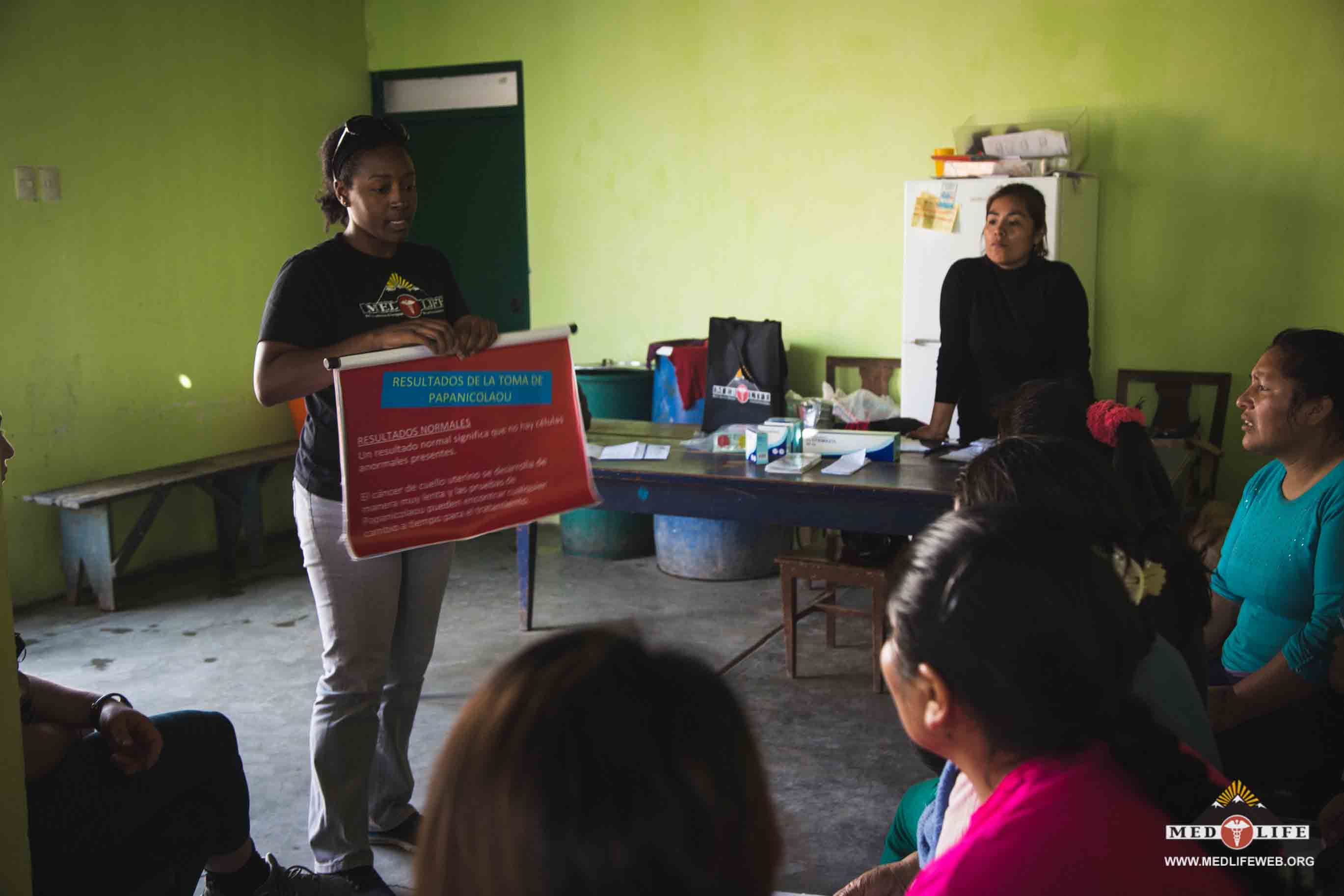 Zaida explaining what the meaning of each result could be.
So far, MEDLIFE has treated hundreds of patients who have been diagnosed with abnormal PAP results and helped with 20 cancer diagnosis'.  Hopefully, with this new way of delivering information, we will be able to help even more patients to get the treatment they need.