On Tuesday, June 6, 2017, members of the MEDLIFE staff visited the community of Villa Rica to deliver an educational workshop preceding the weekend's upcoming clinic. Villa Rica is a community located in the Lomo Corvina zone of the Villa El Salvador district. Tuesday's educational session was focused on women's health, covering topics ranging from breast and cervical cancer to sexual health. MEDLIFE staff discussed the risks and warning signs of breast cancer and the importance of performing regular self breast exams. Community members also recieved a hands-on workshop demonstrating how to perform a self exam. The topic then shifted to cervical cancer and its associated risks. The discussion focused on the importance of Pap smear exams as well as the negative stigma surrounding such exams. The MEDLIFE nurses also covered the idea that cervical cancer is not, in fact, heredetary, but rather it is cause by damage from the Human Papillomavirus (HPV), a sexually transmitted infection. The floor was also opened to any general questions community members may have. Educational workshops within communities are an important part of the MEDLIFE mission because they provide a safe and open environment where community members can express concerns. They are a great way to build awareness, organization, and trust within a community!
Over 20 community members from Villa Rica as well as the new MEDLIFE interns were in attendance.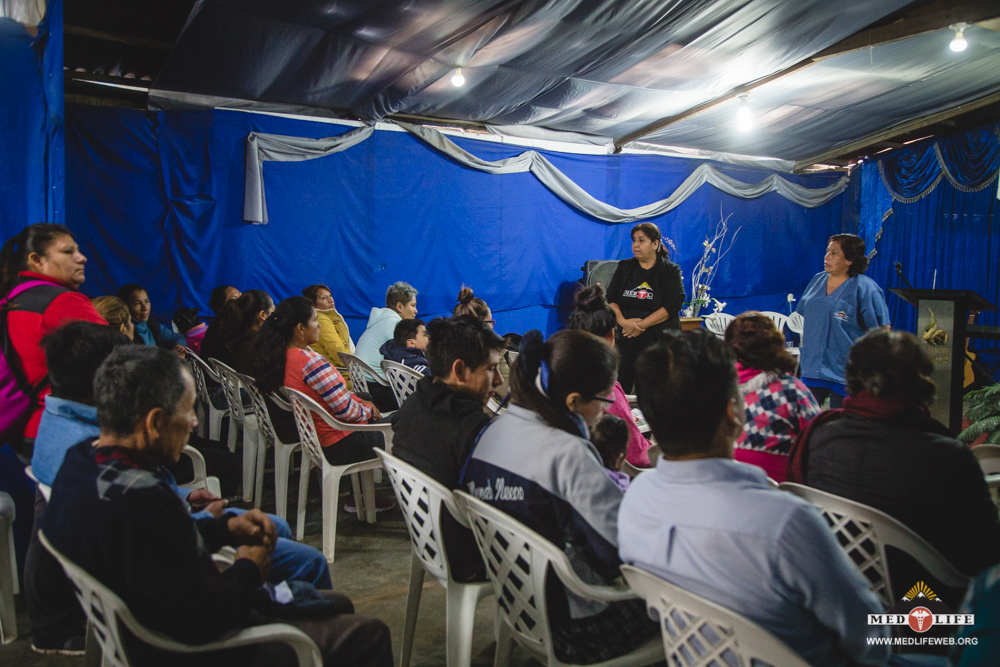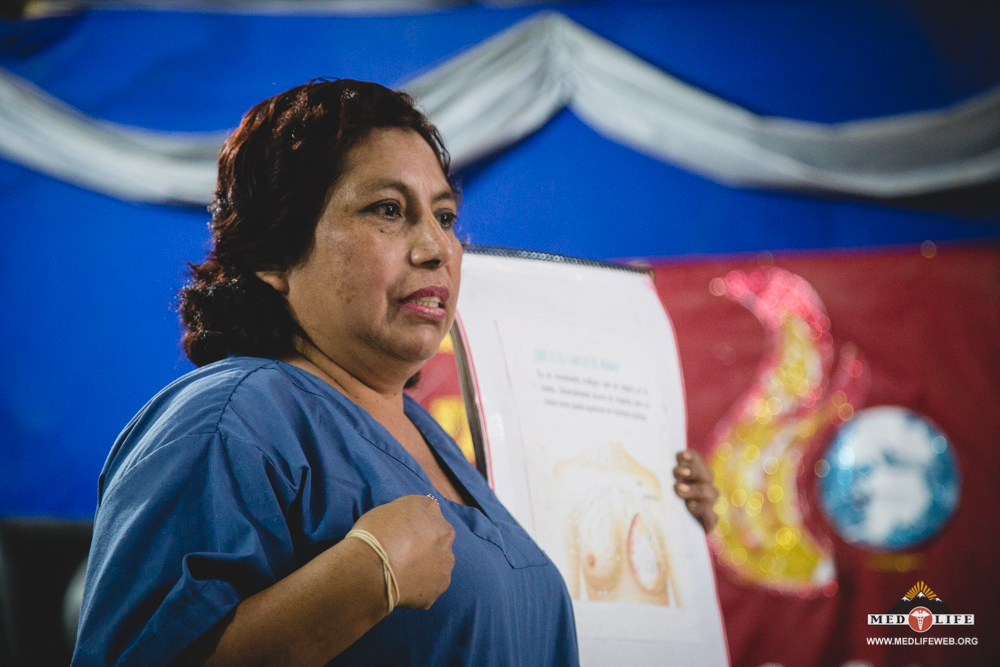 MEDLIFE staff member, Teresa, lectures on the warning signs of breast cancer.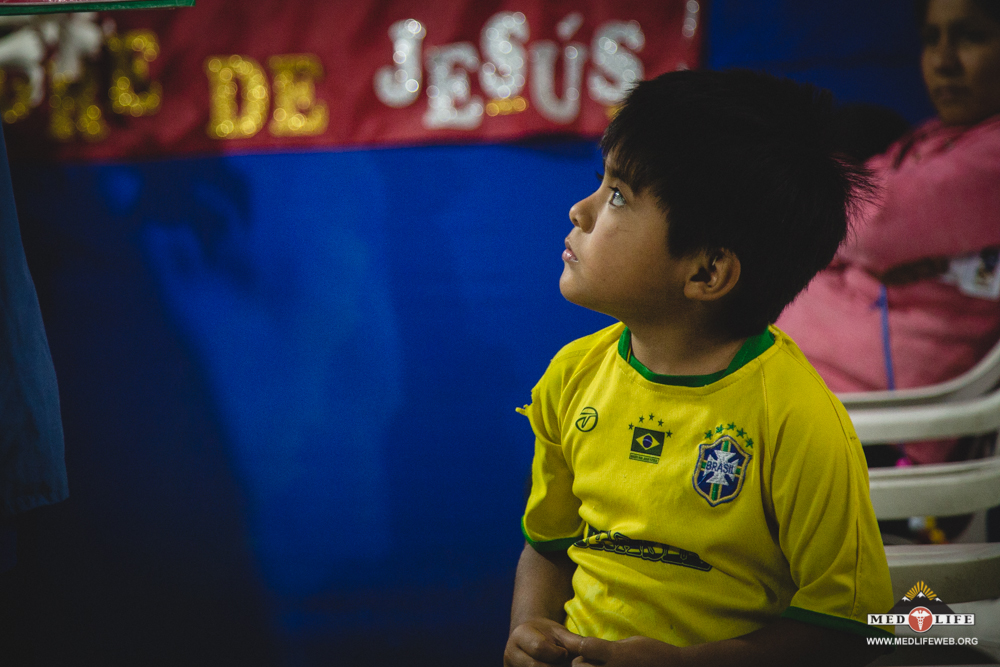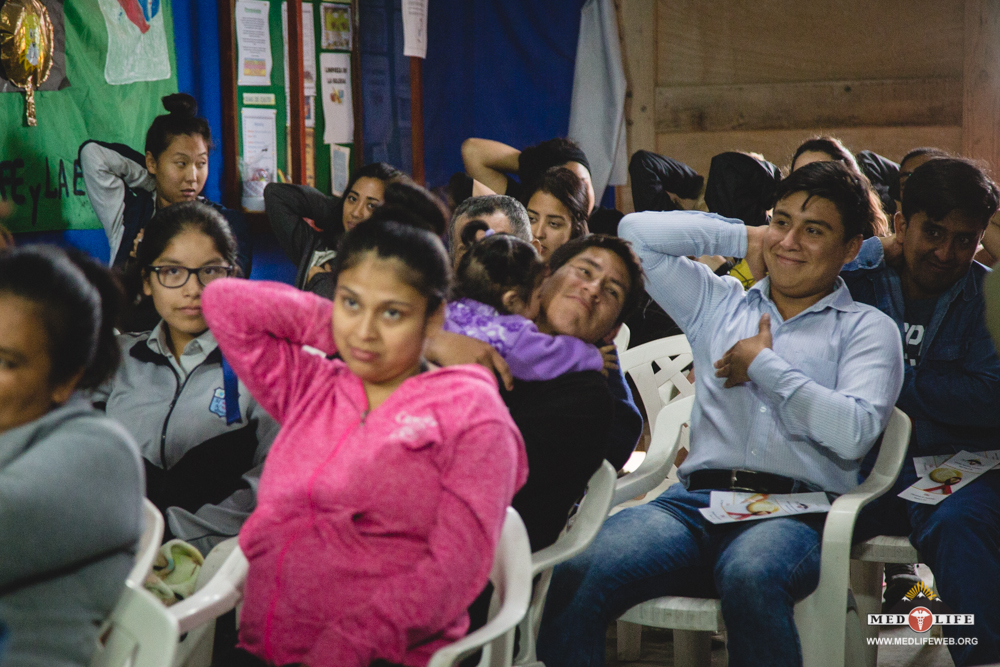 Self breast exams are not only imporant for women; men can be affected by breast cancer as well!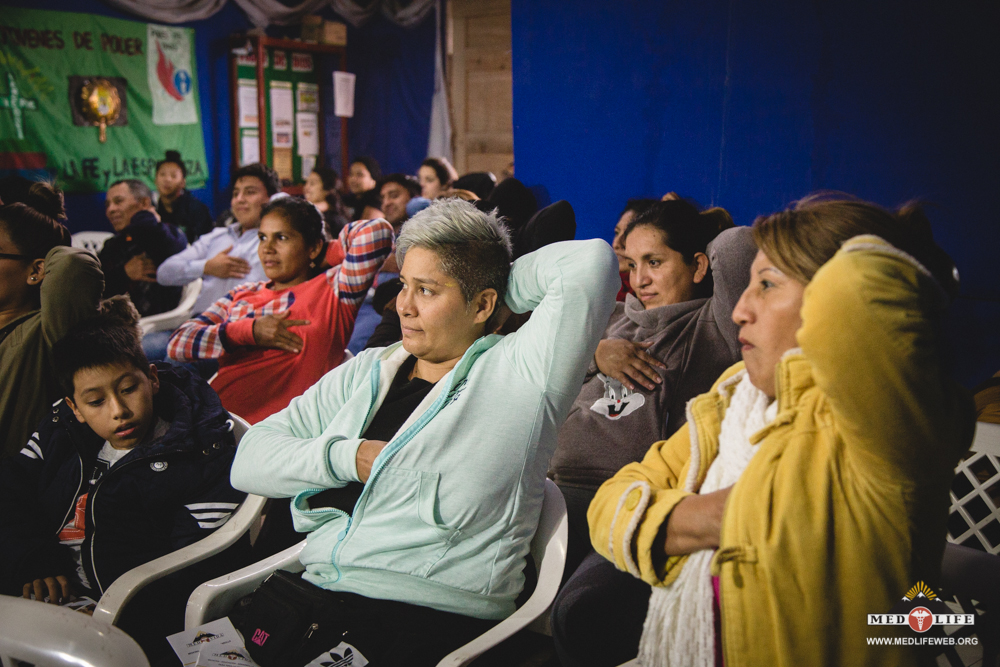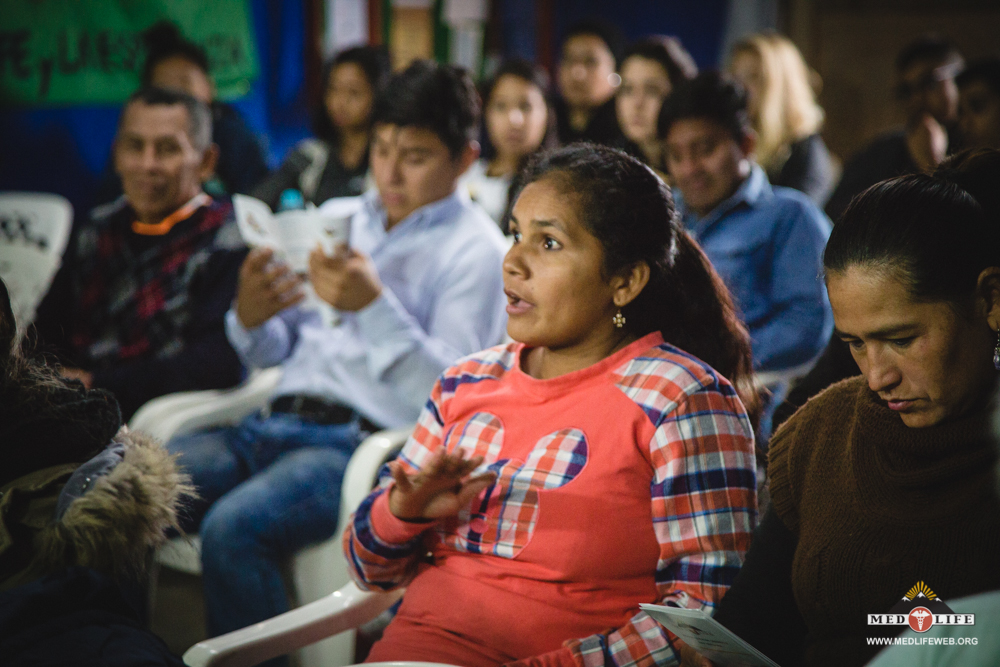 Educational workshops are an opportunity for community members to express any concerns they have. Questions are not limited to the night's topic!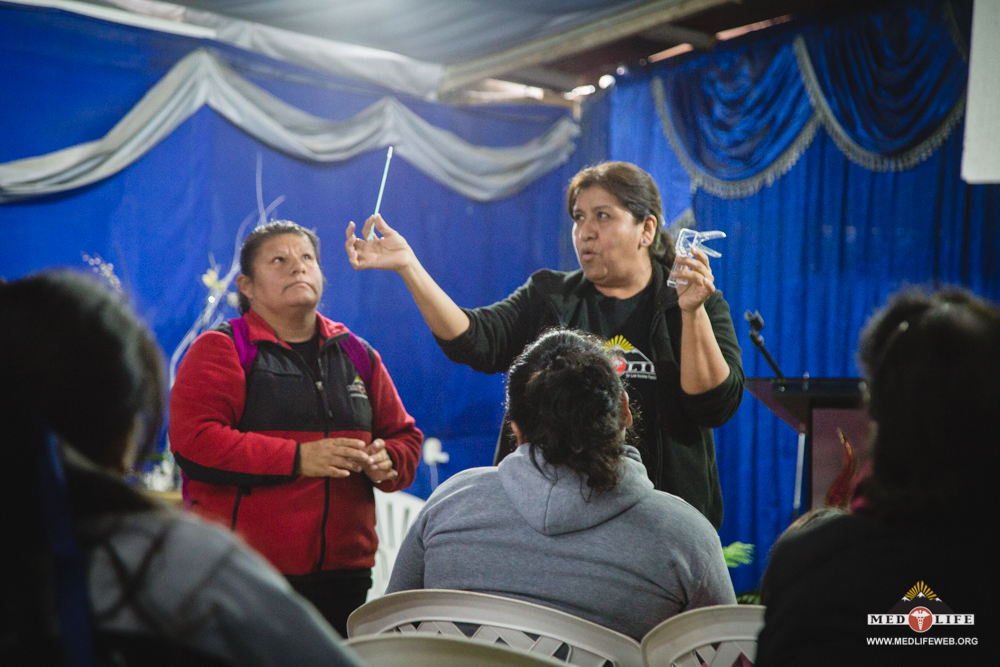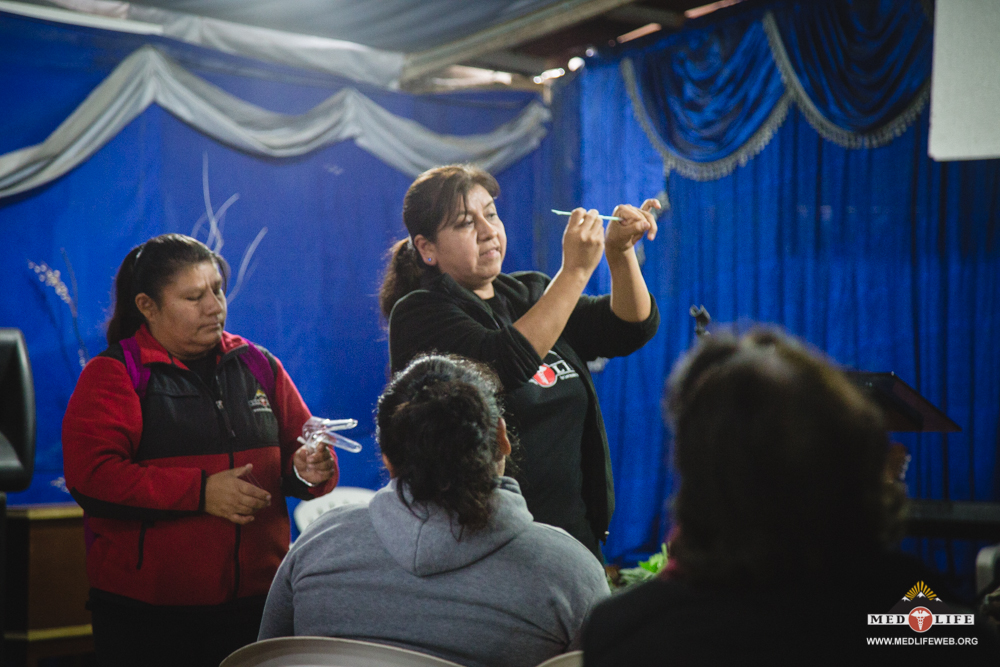 Carmen, another member of the MEDLIFE staff, demonstrates how a Pap smear would be conducted at one of our clinics.