When you meet Ventura Yumbo, there is no doubt his family means the world to him.
Our team met him and his family when Ecuador Director Martha Chicaiza reached out to the dirgentes – community leaders – and asked who MEDLIFE could support on future Mobile Clinics. They shared Ventura's story.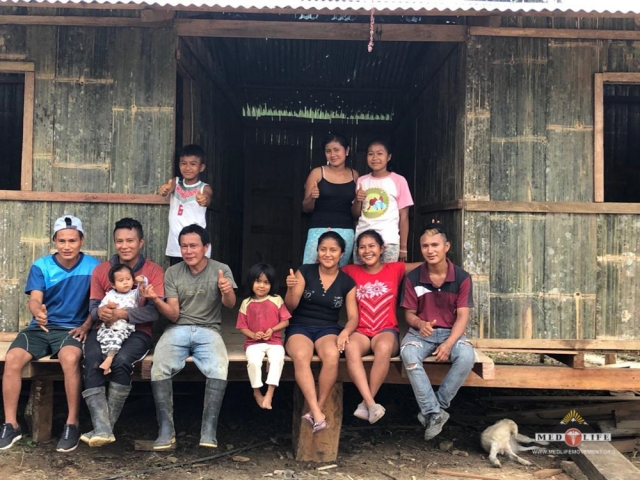 Ventura is a widower who cares for his 14 children, ranging from 9 months to 25 years old. They were living in two small houses deep in the thrush of the jungle, with only two beds which were shared amongst them all. His wife only having passed away seven months ago from diabetes, Ventura was still adjusting to caring for his family on his own.
Whenever MEDLIFE offers development support to a community member, Martha first visits the project site to make a plan. After visiting the family, it was determined that we would build a third house. Martha contacted Sumak Kawsay Wasi, a government organization in Tena, and dedicated a Service Learning Trip group to facilitate the project.
Once the volunteers arrived, our team jumped into action. MEDLIFErs hauled wood and supplies to the houses. Sumak Kawsay Wasi hired trained builders to work side by side with the volunteers to properly execute the construction of the house as well as a staircase leading up to the home. The original hillside was steep and muddy, and after hours of digging stairs and collecting and placing rocks, the Yumbo family had a staircase that provided a safer way to navigate the hill.
The youngest child, a 9-month-old baby, also had a severe ear infection due to dirty, matted hair being stuck to a cut on her ear. Nurse Valeria Maldonado cleaned the baby's ear and removed all the matted hair, and came back with antibiotics. She instructed the family on how to use them so the baby could heal.
Beyond the quality healthcare, education, and development that was offered, the MEDLIFErs wanted to ensure none of the children had to sleep on the bare floor of their new house. Together, they came up with $600 on the spot from the money they had on their person. With these additional funds, Martha purchased 8 beds, pillows, rice, and tuna for the family. An additional three suitcases of clothing were given to the entire family.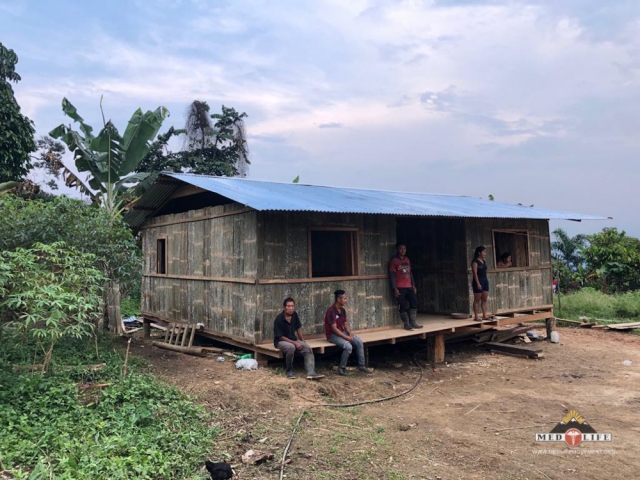 ---
MEDLIFE has worked hand in hand with Ecuador communities for nearly 15 years. Offering thousands of patients and communities spread across Tena, Riobamba, and Esmereldas medical, education, and development support – our work would not be possible without the MEDLIFE Movement.
To continue growing the Movement, sign up for a Service Learning Trip today!