Five months ago Peru was hit with historic rains, resulting in flash floods and mudslides known as "huaicos". The destruction of essential infrastructure such as bridges and homes severely damaged the communities we partner with. Support and donations from our global network of MEDLIFE Chapters and volunteers allowed us to begin immediate aid in the form of water, clothing and medical care when the disaster hit. During initial efforts to provide relief, MEDLIFE met a concerned mother from a local school, Colegio Inmaculada in Naña, who informed us that the school was lacking a hygienic kitchen and cafeteria, known here as a comedor, to provide food to students.
Through MINSA, a branch of the Peruvian government involved with health initiatives, nutritious and balanced meals for students in low-income communities can be provided through a program called Qali Warma (translating to "Healthy Child" in Quechua). In order to qualify for the Qali Warma program, schools must first have a clean, safe facility that maintains proper sanitation codes to house their comedor. Colegio Inmaculada currently uses a storage space as their kitchen, which is both unsafe and unsanitary, immediately excluding the school from qualification. Without a functioning comedor, the government will not fund the Qali Warma program, resulting in underserved students at greater risk of losing access to nutritious meals.
With the continued dedication and donations from our MEDLIFE volunteer base, we are in the early stages of building a new comedor with the local community. This project will ensure the Qali Warma program is able to benefit over 160 students with nutritious meals at school, thus cultivating healthy, positive outcomes. From the community of Naña and all of us at headquarters, we want to thank all our MEDLIFE supporters for making this project possible!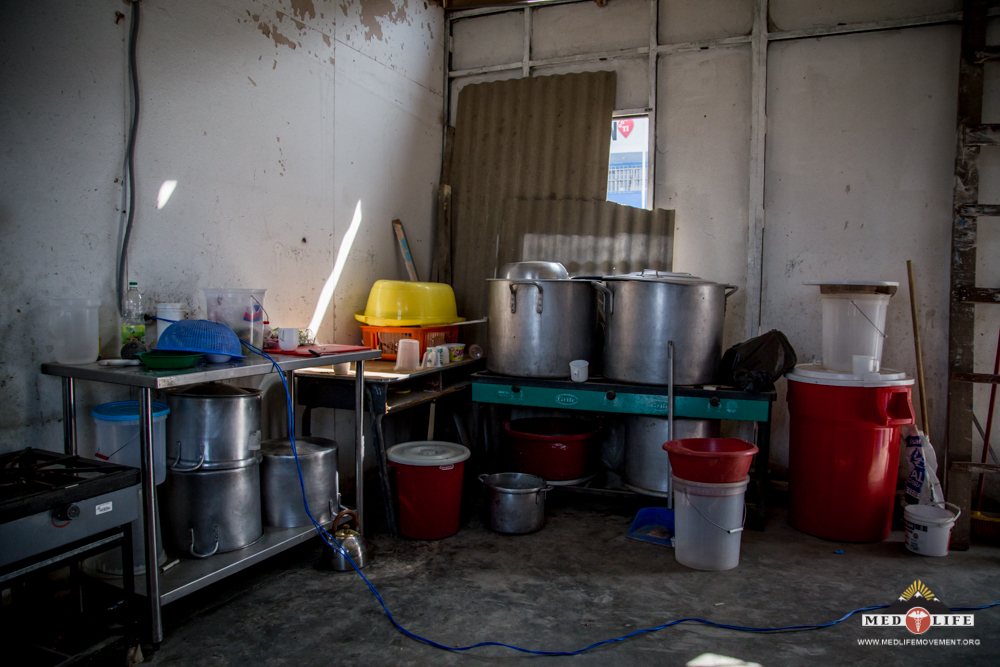 Instead of a hygienic space, this storage room is currently being used as a kitchen.