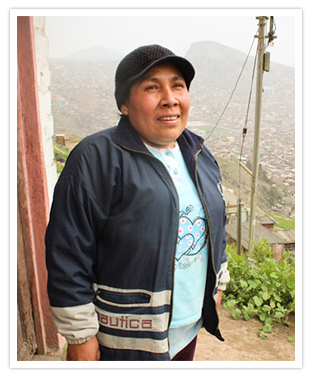 This week, the MEDLIFE team completed our first staircase project in 12 de Junio, a community located right next to Laders de Nueva Esperanza, where we have already completed six staircase projects.
This particular project was organized for one of the community's residents, Carmen Solano, who is also a MEDLIFE follow-up patient battling breast cancer. Since 2011, MEDLIFE has been helping Carmen receive treatment for her illness, as well as helping to support her family while she is unable to work. Carmen has always shown incredible positivity in the face of her disease.
At the end of the week, two of the hardest-working students were asked to break the ceremonial bottle of champagne alongside Carmen, as part of the inauguration of the staircase. After a loud round of applause for the student volunteers, the students asked for an even louder one for the community.
"I will continue to fight against this disease, with more strength and without giving up," said Carmen. "Thank you for this beautiful gesture."