The mornings in community "Unión Santa Fe" are very cold. It's a cold that grinds your teeth and hurts your bones. A cold so damp that it encloses you as you try to rush through the walkways so that you don't lose yourself in the dense fog that surrounds you.
But the fog and the cold does not bother Selvestrina. Life has taught her that the strongest survive, and Selvestrina has the power and the strength to endure any harsh winter.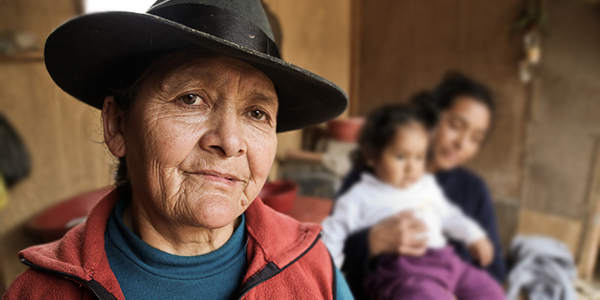 The cold accompanies Selvestrina while she does her morning chores, feeding her chicken and hens that wake her up every day. She steals bits of grains from them to toast breakfast, sometimes lunch, and when times are hard, even dinner.
Selvestrina doesn't like Lima. It's noisy, chaotic and full of cars — cars that collide in their battles for a single spot on the narrow streets. It terrifies Selvestrina to know that she is practically alone in a chaotic city where only a few people understand her. Selvestrina does not speak Spanish, only Quechua.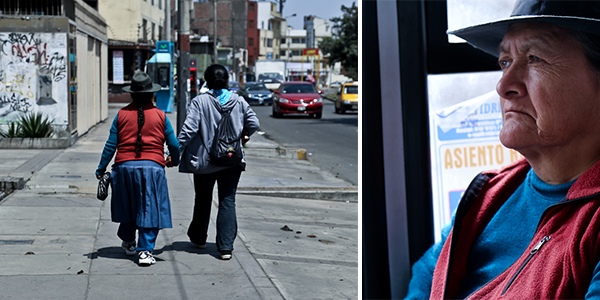 Every week, Lucia Suarez, MEDLIFE's field nurse, picks up Selvestrina from her house. Thanks to the wonderful Lucia, who speaks Quechua and translates for Selvestrina, we can understand the needs that Selvestrina wants to express to us.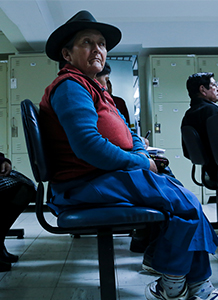 Lucia leisurely takes Selvestrina to her weekly appointment with Angie, MEDLIFE's dentist, who is slowly reconstructing her teeth that have faced many years of neglect and lack of treatment.
Though the appointment lasts between two and four hours, Selvestrina remains patient because she trusts the doctor to attend to her teeth with reassuring love and care.
The language barrier does not matter. And at the dentist, while she receives modern treatment in the utmost tranquility, it is hard for her to believe the adversity that she has gone through in life. Her life has never been easy.
It wasn't easy when terrorists murdered her older brother. It wasn't easy when her daughter fled to Lima without her, running away from a dark future. And it also wasn't easy when her only son who stayed with her was kidnapped and tortured to the point where it made him crazy.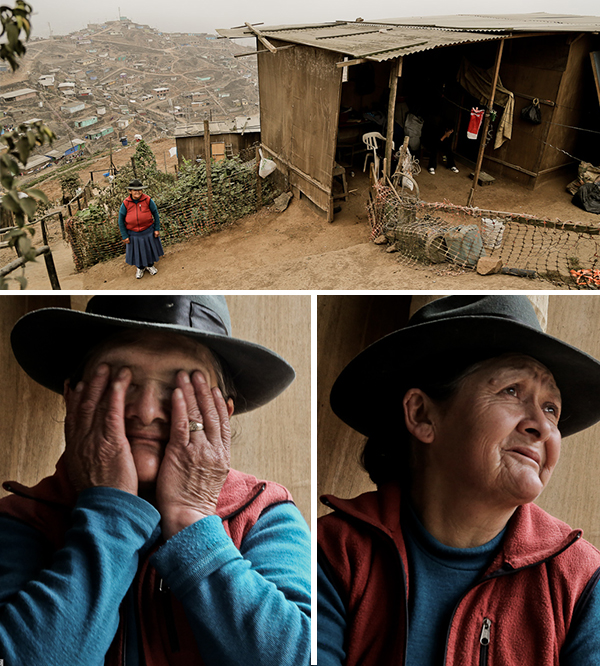 Migration rates in Lima are soaring. Hundreds of thousands of people come to Lima every year for better opportunities, better jobs and better lives. Selvestrina was one of those people, but Lima has failed to give her the refuge she needed. The first wooden house that her family built was destroyed from a fire started by police who were following orders to preserve private property. At that time, she, her husband and her son were left with only what they had on.
In their second house, they were robbed of everything they could find, even if there were only a few things of value. Her husband gave up and now lives in his old village with a neighbor who wants him to move out. But between the tears and the pain, Selvestrina stayed, fighting and surviving.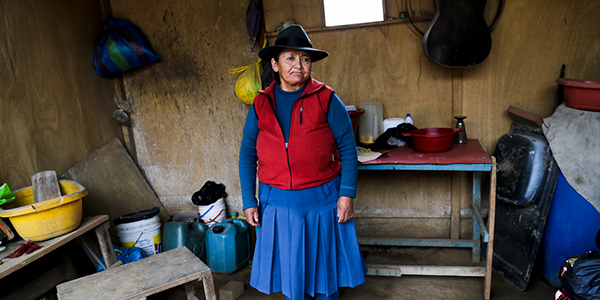 Two weeks ago, MEDLIFE made an agreement with a local comedor, that it would grant Selvestrina and her son the foods that they need on a daily basis.
Futhermore, Selvestrina will soon have a new set of teeth that will illuminate the shy smile that we have seen in every appointment with her.
In her most recent visit with Angie, Selvestrina thought, how can I thank someone who has given me so much without asking anything in return? That visit, Selvestrina reached into her pocket and pulled out a bag of roasted corn that she made herself to give as a gift, leaving Angie speechless.
On that day, Selvestrina may not have eaten breakfast, or maybe her hens did not have their complete ration for the day, but the best gifts, like the one she gave to Angie, are not bought with money.