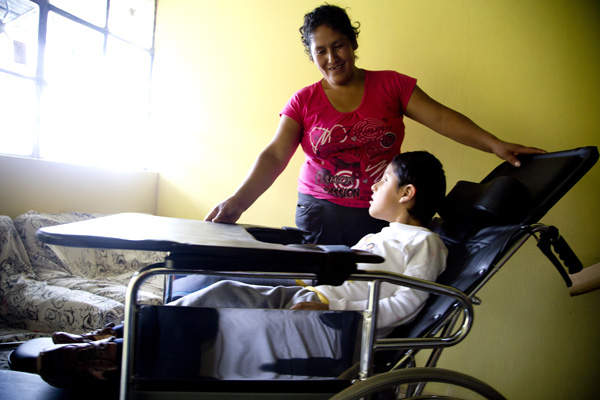 Luis Pomo is a 6-year-old boy from Lima, Peru who suffers from blindness and muscular dysplasia. Unable to walk his mother carries him everywhere on her back: up and down the steep hills of their neighborhood, to see friends and family and to his school in Surco, a district 30 minutes away from their home on the outskirts of Lima.

Now, thanks to the generous contributions from our supporters, Luis has a brand new wheelchair that will give him independence and mobility as he grows up.
Ruth and Dina our resident nurses and year-long intern Jennifer hauled the boxed-up wheelchair to Luis's house on the very top of a hill, in the community of 12 de Julio in Villa Maria de Triunfo in Pamplona. Luis and his family were delighted to see such a big surprise at their doorstep and everyone promptly worked together to assemble the wheelchair.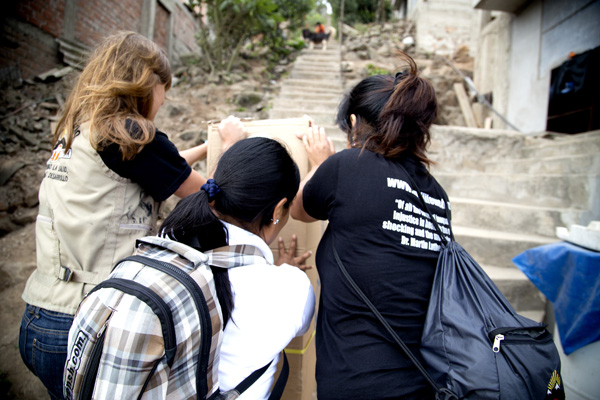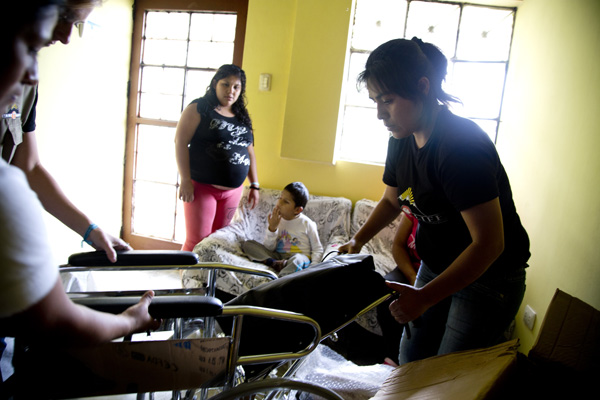 Luis enjoys spending time with his mother, practicing to swim in the water and listening to salsa music. With this new wheelchair, Luis and his mother can spend time together in the parks of Villa Maria, and get to and from school without the difficulty of Luis's mother having to carry him. This will make a big difference to both Luis and his mother's quality of life.