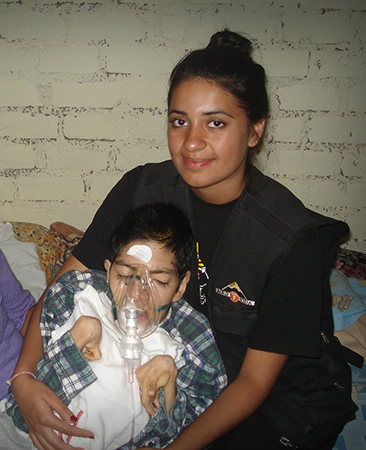 When Nandini Razdan's MEDLIFE internship in Lima, Peru concluded in the spring of 2013, she returned to her home in the United States feeling somewhat unfulfilled. Nandini's intern experience was life-changing, eye-opening, and left a significant mark on her, but she soon began wishing she had made more of an impact on the lives of those who had changed hers. "These patients graced me with an invaluable experience, but what have I done for them?" Nandini asked herself.
Nandini answered her question by revisiting the case of a patient whom she met during a patient follow-up care visit. Eduardo, a MEDLIFE follow-up patient with Cerebral Palsy, made make frequent trips to the emergency room due to difficulty breathing, where he was then forced to wait several hours each time to be seen by a physician. Eduardo's situation frustrating to Nandini, so she knew she had to do something to help.
Remembering Eduardo's story, Nandini decided to fundraise for an in-home breathing machine so Eduardo would not have to relive the pain and discomfort of his frequent trips to the hospital. A few Facebook posts and less than 24 hours later, Nandini reached her goal of $325 to afford the equipment. Nandini became the first MEDLIFE intern to personally fundraise for a project—but it wouldn't be her last.
A year later, Nandini heard mention of another patient in desperate need for medical equipment he could not afford. She learned that Julio Pineda, living in the slums Lima, Peru, lost his leg due to uncontrolled diabetes, and was in need of a prosthetic replacement so that he could provide for his family as a taxi driver. Julio was able to navigate his home on crutches and was given a prosthetic leg on-loan from the hospital, but these were only temporary fixes he could not depend on long-term.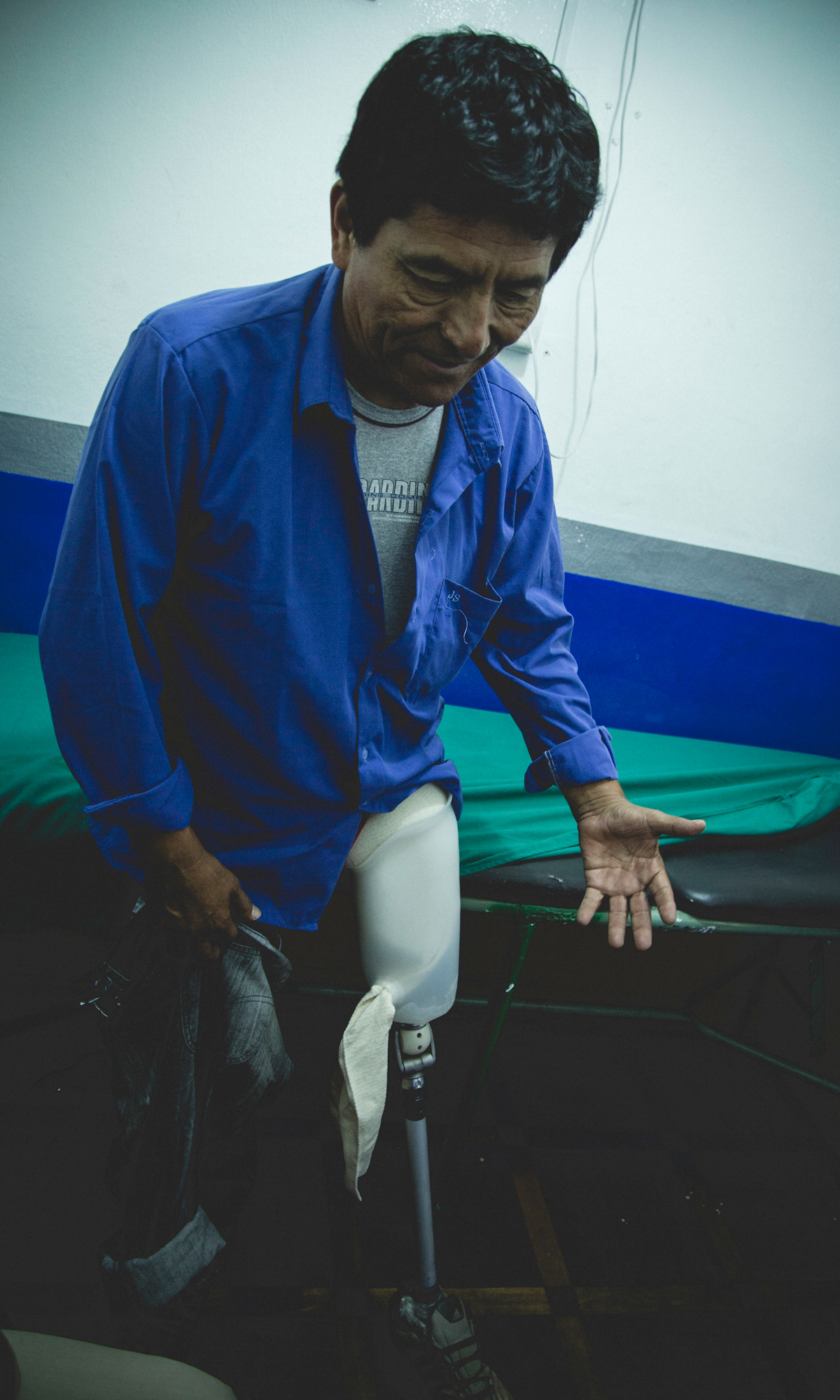 Even though Nandini concluded her intern responsibilities long before she heard of Julio Pineda's story, MEDLIFE and the people it helps were still very important to her. Nandini seized the opportunity to help Julio the same way she helped Eduardo. "I realized that if a person is in a position to help someone, you should not hesitate to do it," she explained.
This time, though, Nandini's task was much greater: Julio's prosthetic leg would cost $1,700. Though a bit daunting, Nandini admitted, the number did not deter her; it only encouraged her to get the message out about Julio's situation to more people in her network. Though raising the necessary funds took a little longer than it did for Eduardo's campaign, Nandini reached her second goal in only two months. She attributes the success of her campaign to persistence and the generosity of her friends and family. "People see your sincerity and are then more than willing to help you help others," she explained.
When MEDLIFE told Julio of the good news—that he would be getting his prosthetic leg—he welled up with emotion. "I feel really happy," said Julio. "Please tell her that I am really happy and appreciative," he said, expressing his immense gratitude to Nandini and her supporters. As of February 2015, Julio Pineda has been given a new lease on life, made possible by Nandini's dedication to his case. Julio was measured, prepped, suited for his prosthetic leg, and is underway to walking on two feet again.
Nandini's efforts not only went above and beyond what the MEDLIFE internship role entails, but her work also encouraged succeeding interns to do the same. "I am so happy that the momentum was picked up by later interns for their own projects," Nandini said. Nandini was certainly able to accomplish what she set out to do to when her internship concluded, and her impact is sure to endure. Her example continues to inspire others to do what they can to make a difference for MEDLIFE's patients.