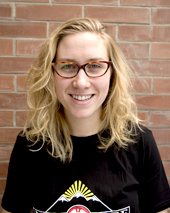 Joanna Dainton traveled all the way from her home in England to be an intern with MEDLIFE from November 2013 through May 2014 to gain relevant experience working for a non-profit in a developing country. During the internship, her experience with one community leader MEDLIFE frequently works with, Jorge Vargas, motivated her to make a difference in the community beyond what her intern duties entailed.
"I wanted to help Jorge because he was someone who I really connected with," Joanna remembers. She says he has a lively and humorous personality, and despite his physical handicap, "his optimistic attitude was incredible," she says. Jorge was bound to a wheelchair because of polio he contracted as a child, and Joanna wanted to help him where he needed it most: his mobility.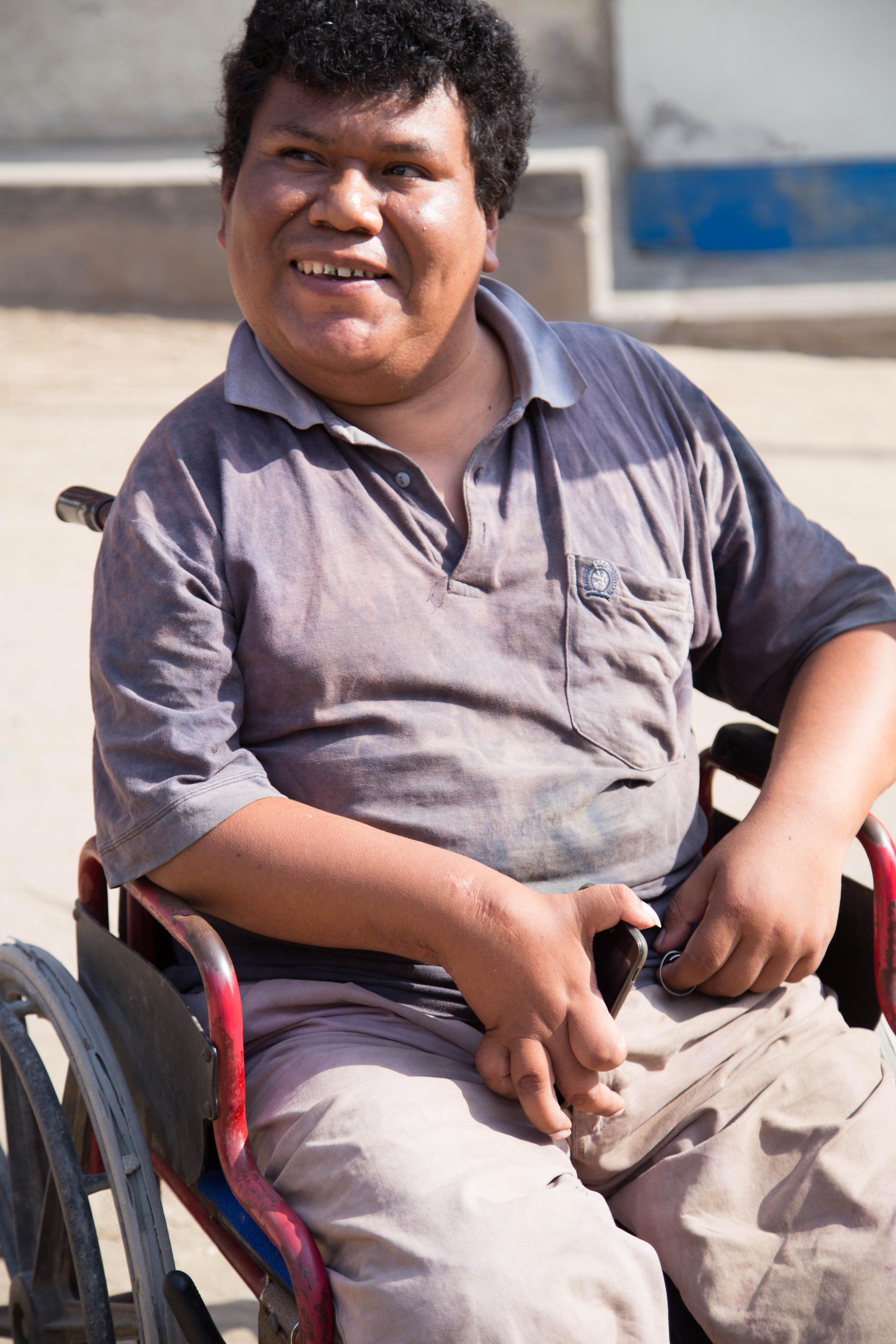 As Joanna recounts, Jorge was restricted to using an old, rusted wheelchair to navigate the rocky and steep terrain of his community, high in the hills of Nueva Esperanza, in Lima, Peru. With this chair, Jorge required someone else to push him around, and his work as a community leader was severely limited.
"I felt this was an unacceptable situation, especially given his full involvement in his community as a leader and organizer," Joanna explains. "I could see that by enabling him to be independent, not only would his life be improved but the lives of those around him would be too."
During the last stretch of her internship with MEDLIFE, Joanna launched a plan—in collaboration with MEDLIFE staff including Carlos Benavides, MEDLIFE Peru's Director—to buy Jorge a motorized wheelchair. She would start a MEDLIFE campaign to turn his dream of having his independence again into a reality.
Upon her return to England, Joanna communicated Jorge's story to her network of friends and family across her social media accounts, she sent out countless emails and even held fundraising events. Before long, she had reached her goal of $1000 and MEDLIFE matched her contribution to afford the motorized wheelchair.
After the funds were in, the MEDLIFE team proceeded on to the next step: finding the perfect motorized wheelchair customized to Jorge's needs. After trial and error and months of research to find the perfect fit, as of February 2015, Jorge is comfortably navigating his way around his community with his motorized wheelchair.
Joanna feels overjoyed with the accomplishment and collaborative team effort. "It's brilliant knowing we achieved what we set out to do and have hopefully changed Jorge's life for the better," she said.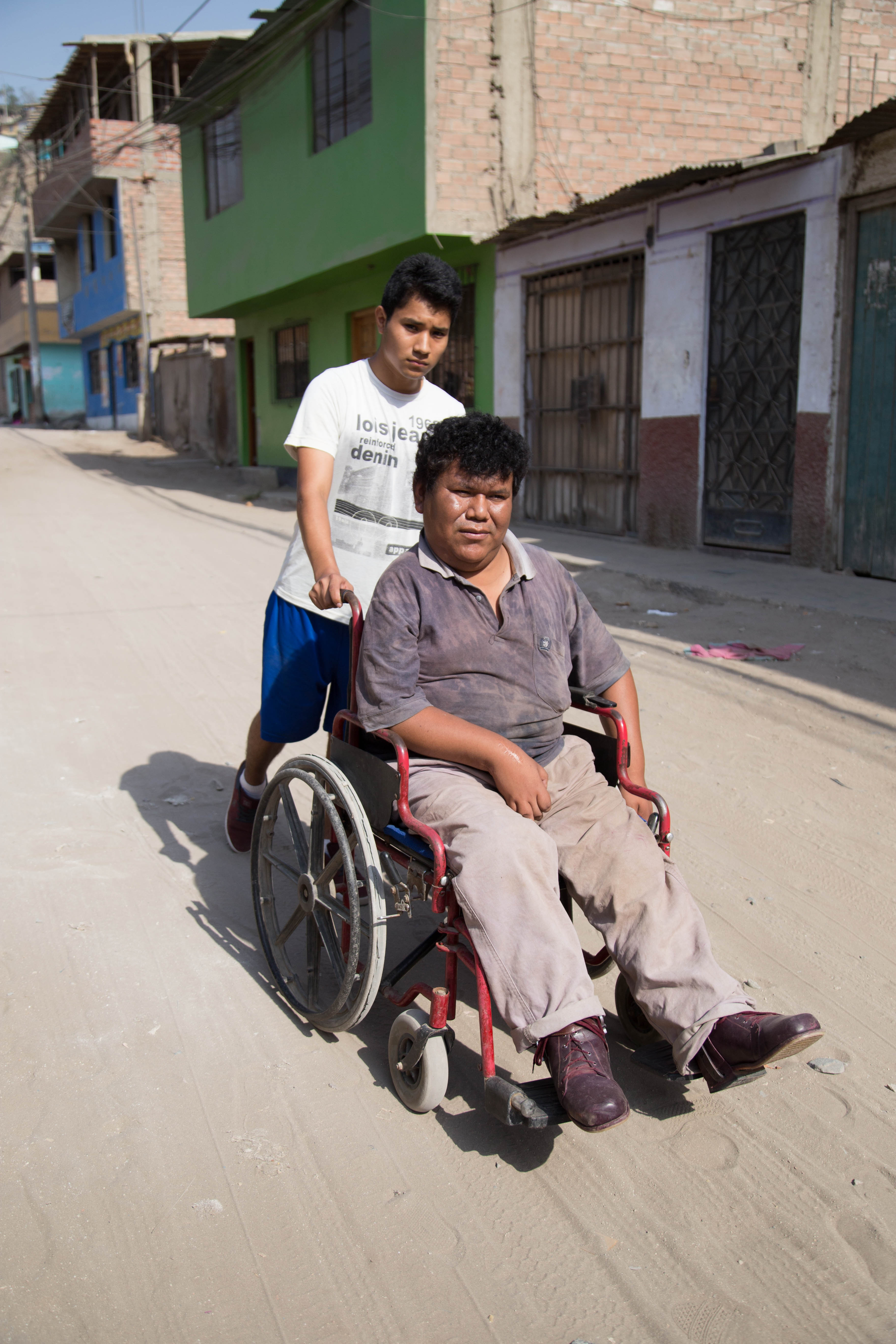 Jorge's newfound independence not only means he does not need to rely on friends and family to get around, but also allows him to continue his work as a community leader, which was very limited before. Helping organize MEDLIFE mobile clinics in his community was difficult for Jorge to manage previously (although his passion for helping his community enabled him to accomplish it), but now Jorge has the tools, along with the heart, to really create change.
Reflecting on her experience, Joanna says she feels an even closer connection to the communities she helped serve during her internship, despite being half way across the world. "Seeing the photos of Jorge with his new wheelchair has created a link between myself and everyone who donated and worked on the project, and Jorge and his community," Joanna says.
Joanna's friendship with Jorge made her feel very passionate about her campaign for his motorized wheelchair. She believes this type of connection MEDLIFE strives to achieve with its follow-up care and long-term relationships with families and communities is essential for effective change. Joanna certainly saw an opportunity to directly change someone's life in her experience with Jorge, and encourages anyone else considering development projects to find that personal connection in order to be the most successful.